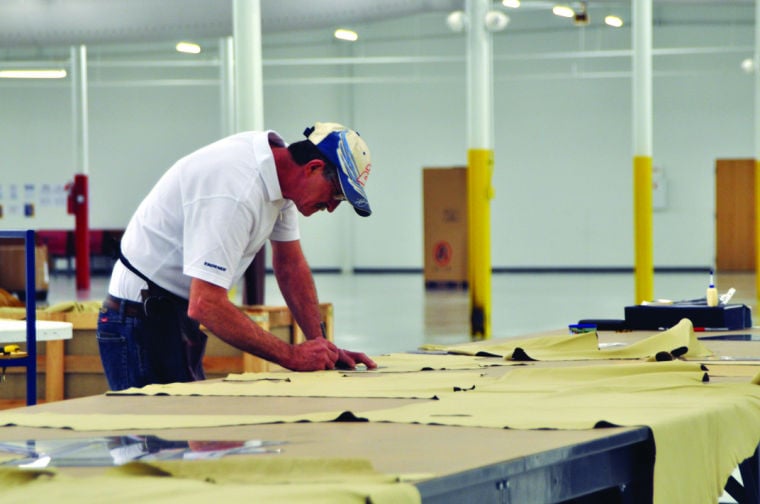 A company in Morganton is expanding and plans to create more jobs.
A story from Furniture Today posted to its website Wednesday entitled "Ekornes adds capacity at N.C. assembly plant" said the company plans to add 100,000 square feet to its Morganton facility, which is located on Wamsutta Mill Road, and add 65 jobs. The location produces the company's Stressless sofas.
The company's president, Peter Bjerregaard, told Furniture Today, "North America makes up the largest market for Ekornes' global business in terms of revenue and sales potential. Our Stressless business is thriving, and this expansion is a very positive display of the company's dedication and support to our market, our retail partners and consumers here in the U.S., Canada and Mexico."
Bjerregaard told Furniture Today the expansion will reduce lead times to both dealer partners and consumers.
The story said the expansion is expected to occur in two phases. It said Ekornes leased a new external warehouse to make room for increased production capacity that will bring 15 or more new jobs to the Morganton facility and will increase daily capacity by 30% more seats by mid-January.
The story says Phase two will include a 100,000-square-foot addition to the existing plant within a year. The facility's daily capacity is expected to increase 70% or more from its current levels, the story says, and the company will hire an additional 50 full-time employees for various positions, the story says.
Alan Wood, president and CEO of Burke Development Inc., confirmed the information in the Furniture Today story was accurate and his organization has been working with the company on the expansion project. However, he said the project is ongoing and there are a lot of details to work out.
Wood said BDI is very happy to be working with the company on the project.
"Ekornes has been great for the community and we're very happy to have them here and to have them growing," Wood said. "They're a great partner."
Wood said BDI will be looking at applying for a state building reuse grant for the project.
The grant, if approved, would require a 5% local match, which would be presented to the county and the city of Morganton for consideration, he said.
Wood said he will try to get the request for a grant match on the county commissioners' and city's December agendas. He said application for the grant is in January with a February award date.
Wood said he will release more details about the project as BDI and the company work them out.