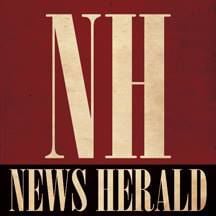 Burke County officials are looking into privatizing its child support enforcement.
The Burke County Department of Social Services has Request for Proposals for Child Support Enforcement posted on the county website. The posting went up on Monday and any potential providers have to submit their proposals by Sept. 6.
The post says the current county operated child support program manages an average of 4,000 cases and the county Department of Social Services has 10 positions budgeted for the program. The post says preference will be given to applicants who will maintain program operations in Burke County.
Kathy Craig, interim director of Burke County Department of Social Services, said the department is in the very early stages of exploring what this option may look like for Burke County. And while the county is receiving proposals, no decisions have been made at this time.
"We are aware that this transition has been implemented successfully in other counties, and we are constantly striving to do what is best for the residents of Burke County," Craig told The News Herald in an email.
Craig said both the DSS board of directors and the Burke County Board of Commissioners will closely evaluate all options. While the state of North Carolina does permit outsourcing child support, approval from both the DSS Board of Directors and county commissioners would be required if they decide to proceed with privatizing the program, she said.
Craig said DSS would retain responsibility for oversight if it were to happen. Craig said a private contractor would have the same authority to enforce child support orders because it would be operating on behalf of DSS.
County officials say looking at privatizing the program could save taxpayers money.
Craig said how much it would cost for the county to privatize the program is not known at this point. The child support program is funded by both federal and county dollars, she said.
She said there are several factors which need to be considered before the department and county make any decisions about how to proceed. Cost is one factor, but the most important factor is improving outcomes for the residents of Burke County, Craig said.
As for whether a private contractor would have an office in Burke County, Craig said that is part of what is currently being assessed.