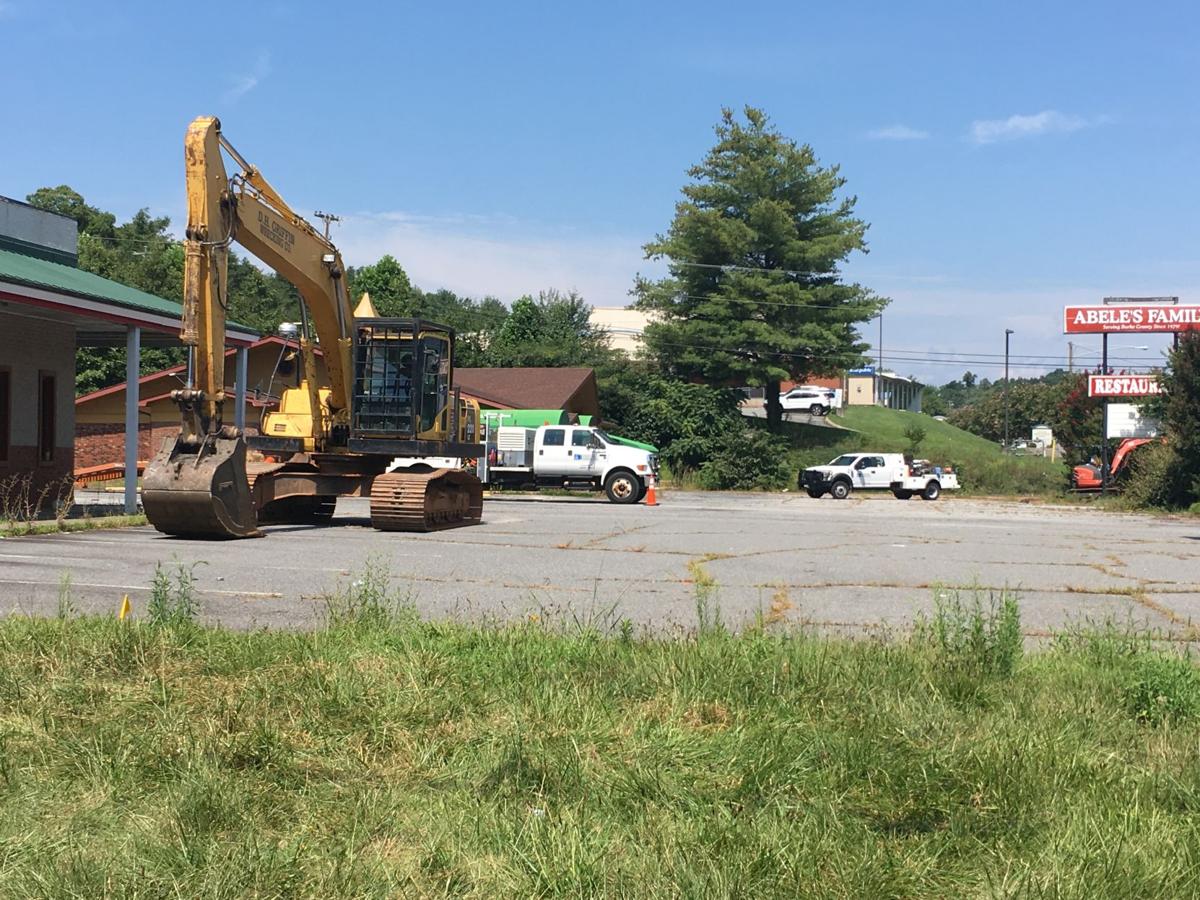 It appears the demolition of a former restaurant building in Morganton will have to wait a bit longer.
D.H. Griffin Wrecking Company said demolition of the former Zeko's Village building at 2158 S. Sterling St. was supposed to start Wednesday morning.
But there was an issue about removing a component from the air conditioning unit of the former eatery, said Phillip Lookadoo, director of development and design for the city of Morganton.
Lookadoo said he was told Wednesday that demolition will start on Friday but it likely will be Monday.
The building has to be demolished to make way for development of the property, and, specifically, to make way for an access road from West Parker Road to South Sterling Road. The road, which already has been cut through the property, will align with the Grace Hospital Parkway.
The budget for the road project is a little more than $1.3 million, which the city received by way of a grant from Appalachian Regional Commission in 2017.
The development of the property where the building sits also will include a steakhouse and a hotel.
The former Abele's also is expected to be demolished to make way for a LongHorn Steakhouse, which was announced in May.
Plans show the new steakhouse at 5,465 square feet, with the number of seats currently proposed at 274. The number of parking spaces proposed is around 125.
Plans include a select service hotel with around 100 rooms to be located on the property on the hill behind Sonic Drive-In. The property for the hotel is under contract with a developer but the names of the developer and the hotel have not been revealed.