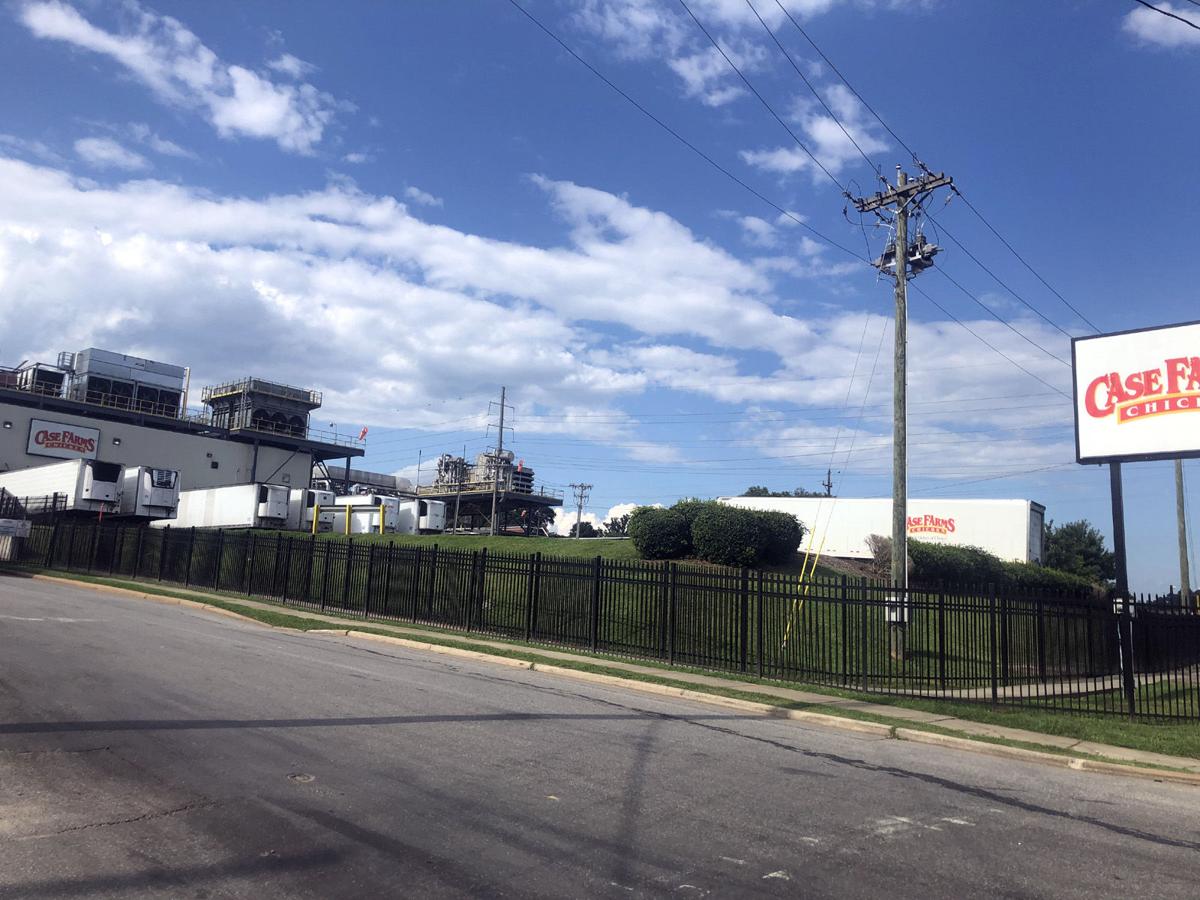 It appears federal Immigration and Customs Enforcement agents were in Burke County on Wednesday and made arrests at a local company.
Carissa Cutrell, with ICE public affairs, said Homeland Security Investigations in Charlotte arrested seven men — six citizens of Guatemala and one citizen of Mexico — on immigration violations at Case Farms Processing plants on Wednesday. Five of those arrests were at the Case Farms in Morganton and two at its Goldsboro location, she said.
"The individuals arrested by HSI had previous criminal histories ranging from aggravated identity theft to illegal re-entry of a convicted and deported aggravated felon," Cutrell said. "This is part of an ongoing investigation and further information is not available at this time."
Local law enforcement agencies said Wednesday they had no knowledge that ICE agents were in the area or making arrests because they had not been contacted by federal agents.
Rumors about arrests by ICE agents swirled on social media on Wednesday.
Bacilio Castro is a community organizer for the Western North Carolina Workers' Centerin Morganton and he said five people were arrested at Case Farms around 8 a.m. He said he also heard that ICE arrested two more people at a mobile home park in Morganton but ICE officials did not mention there were any additional arrests.
A Morganton resident with knowledge of the arrests said one of her coworkers has a family member who works at Case Farms and confirmed the arrests were a result of deportation orders. The resident said agents were specifically looking for those workers. 
"Case Farms takes its immigration compliance very seriously," according to an email from a spokesperson for Case Farms. "The Department of Homeland Security visited Case Farms' Morganton facility today with a list of employees they wanted to interview. Through this interview process, they detained five individuals and no further action is anticipated."
Castro said The Worker's Center is contacting another organization to help with getting those arrested legal help. He said each person arrested is assigned a number and an attorney can follow that person's case through that number.