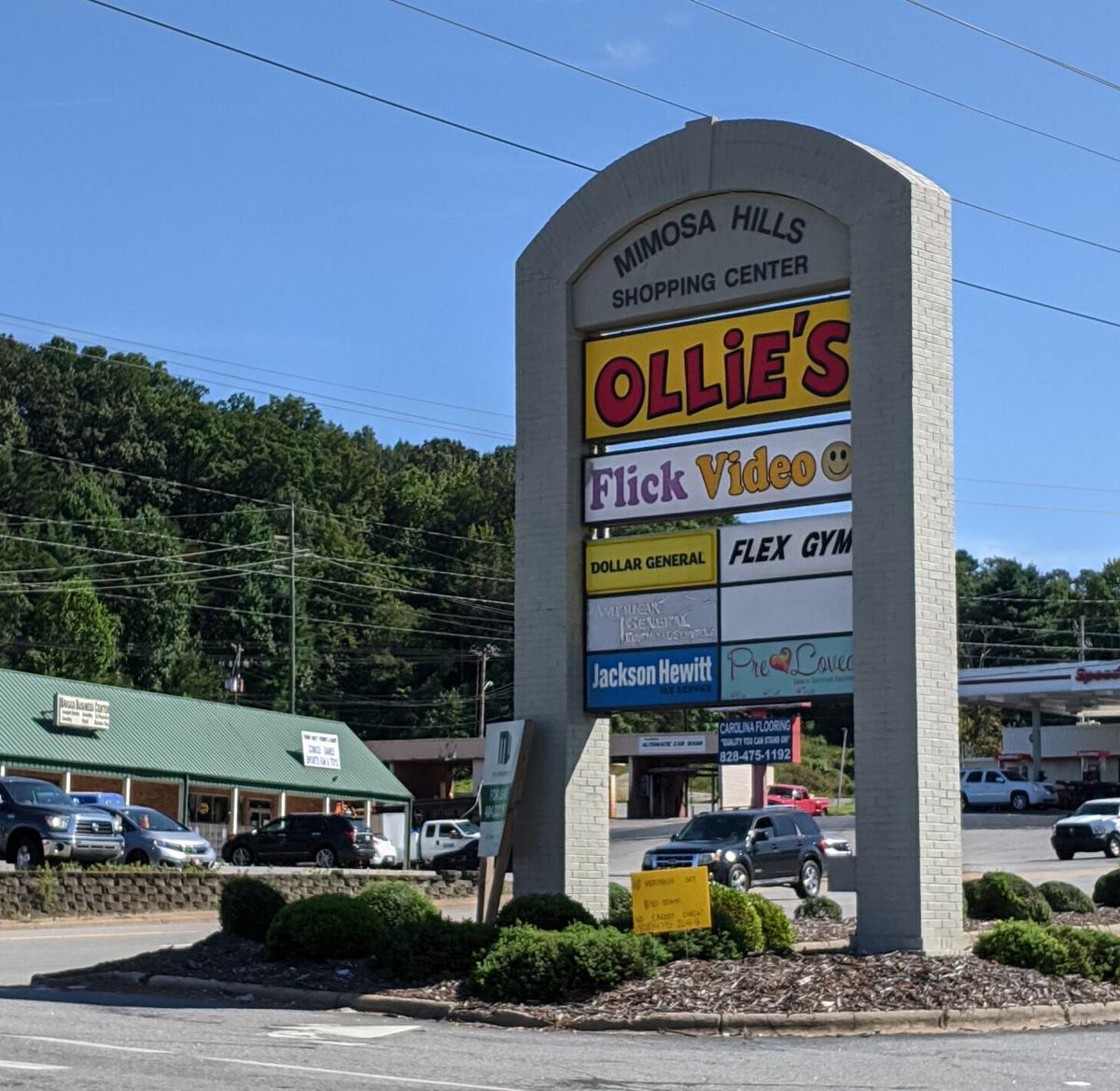 The new Ollie's Bargain Outlet store in Morganton will open at 9 a.m. Wednesday, Nov. 4, the chain recently announced on its website.
The store is in the former Lowe's Foods grocery store building at 913 W. Union St. beside Kimbrell's Furniture in the Mimosa Hills Shopping Center. Its phone number is 828-391-9079.
In a Facebook post, Ollie's noted that the store will open with close attention to COVID-19 protocols, including limiting the maximum store occupancy, regulating customer access and encouraging or requiring customers to wear face masks.
"Ollie's is committed to the communities we serve," the announcement read. "During this time, we are monitoring and following state and local guidelines and developments regarding the COVID-19 pandemic closely."
Signage for the new shop went up on the storefront and at the roadside last month, around the same time Ollie's held multiple hiring events for the store. Work began on the building in June.
Morganton will be an addition to a chain that already has 375 locations. Ollie's describes itself as one of the U.S.'s larger retailers of closeout merchandise and excess inventory.
Store departments include housewares and home textiles; food; flooring; books and stationery; toys; home improvement and hardware; electronics; clothing and luggage; lawn, garden and patio; healthy and beauty supplies; sporting goods; pet supplies; automotive; holiday items and "other stuff."
The product buyers at Ollie's look for closeouts, overstocks, package changes, manufacturer-refurbished goods and irregulars of brand-name merchandise to sell for up to 70% off.
"Much of the merchandise comes direct from the finest manufacturers in the country and abroad," the Ollie's website says. "For example, if a manufacturer makes too much of an item, or changes their packaging, Ollie's will buy the overstocked or old packaged items. So, you will always find famous brand name products at Ollie's, but a lot of them could be last year's colors, patterns or packaging that traditional retailers won't sell.
"Ollie's has also liquidated major retail centers, working very closely with financial institutions. When companies liquidate, the banks will often dispose of remaining inventories and turn them into cash. Ollie's brings the goods back to our stores and passes the savings to you, the customer."
Other nearby Ollie's stores are in Hickory, Forest City, Gastonia, Mooresville and Johnson City, Tenn.
The business news you need
With a weekly newsletter looking back at local history.