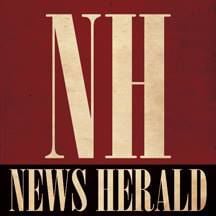 Valdese could get a new apartment complex.
Tonight, the Valdese Town Council is expected to decide on a rezoning request from Mark Morgan of MC Morgan & Associates INC. of 9.22 acres at 251 Praley St. NW from Residential-12 to Residential-12A. The R-12A zoning allows for a medium density residential living area of single family, two family and multi-family dwellings, along with limited home occupations and limited private and public community uses, according to information from the town.
The rezoning, if approved, would be permitted with a conditional use permit by the town council, the information says.
It appears the plans for the property are for a potential 60-unit elderly/multi-family housing development called Tron's Place. It would be for senior housing for those 55 years and older and will contain one three-story building with 31 one-bedroom units and 29 two-bedroom units. Senior housing is a need in the county, according to the town.
The property is currently vacant land that sits between Praley and Faet streets near the town's central business district. The apartment complex will be visible from Main Street and provides access to local amenities, according to information from the town.
The town says Morgan has recently completed a 60-unit multi-family apartment project in Hildebran.
The Valdese Planning Board met Jan. 27, and has unanimously recommended the council approve the rezoning, according to information from the town. It says adjoining property owners were notified by mail of the rezoning request.
In other business, the council:
» Will decide on awarding a paving bid of $66,226 to Tri-County Paving in Jefferson to repave Ivy Lane. The street is 925 feet long and serves 13 homes, according to information from the town.
» Will decide on a text amendment to the town's general nuisance for noise ordinance. The amendment would provide for enforcement and penalties for noise ordinance violations. The penalty for the first and second violations by the same person within a year would be $50, with a third violation going up to $75. A seventh violation by the same person would be $200. Late fees on penalties would be $50, according to information from the town.
» Will decide on setting a public hearing for April 6 for a zoning text amendment for off-street parking requirements. The Valdese Planning Board is recommending revisions to the schedule of off-street parking spaces required, according to town information.
The town council meeting starts at 6 p.m.in the council chambers at Valdese Town Hall.
Sharon McBrayer is a staff writer and can be reached at smcbrayer@morganton.com or at 828-432-8946.
The business news you need
With a weekly newsletter looking back at local history.