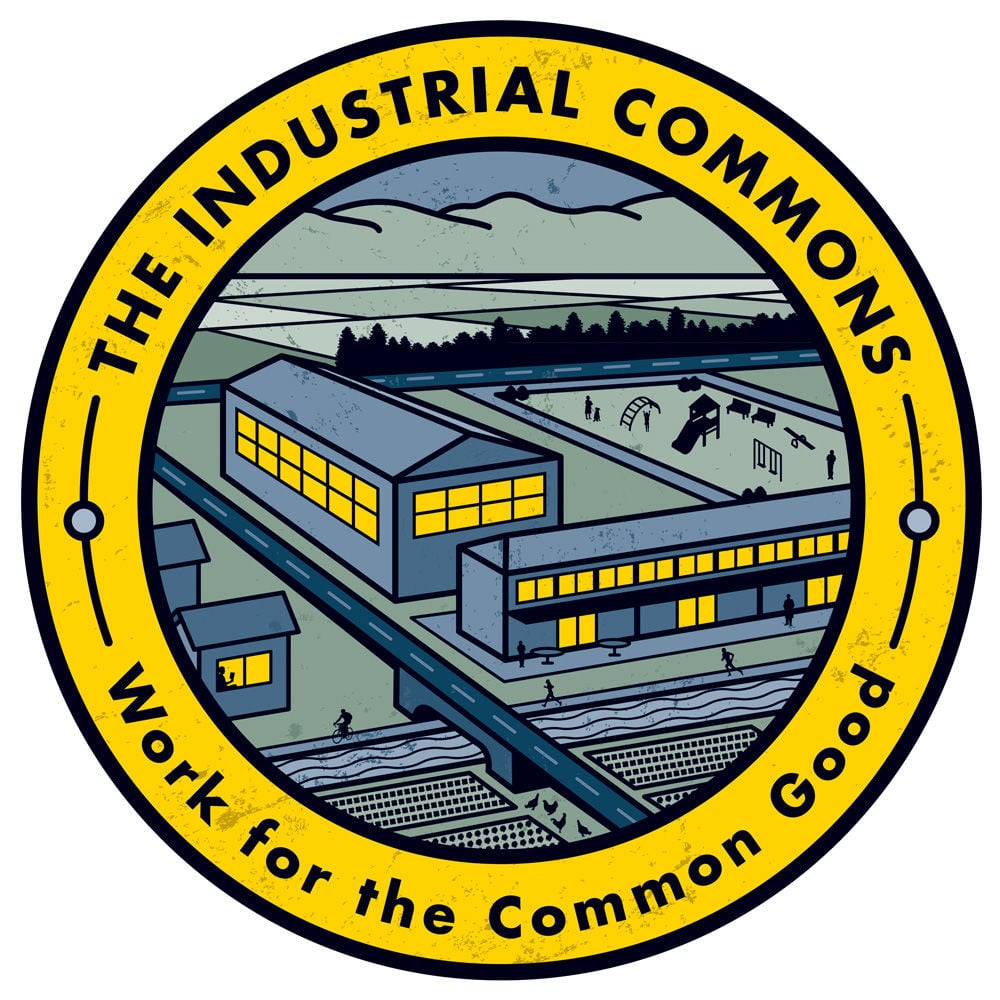 A federal grant that was announced this week is expected to increase jobs and entrepreneurial efforts in the area.
The Appalachian Regional Commission awarded a $977,850 grant to The Industrial Commons in Morganton to promote the creation of a textile and furniture circular economy.
The development of a textile and furniture circular economy will have an estimated economic impact of $27.63 million in western North Carolina by 2030, by developing industry clusters, fostering entrepreneurial activities and building a competitive workforce.
The investment from the Appalachian Regional Commission will allow The Industrial Commons to purchase large pieces of equipment that will prepare a waste aggregation site for growth and initiate production of and demand for circular yarn. The project also includes development and implementation of human resources, financial and cooperative development curricula, skilled training programs, and pathways to quality jobs for a disinvested and emerging workforce.
"(Partnerships for Opportunity and Workforce and Economic Revitalization) grants invest in improving opportunities for workers in communities across the Appalachian region," Gov. Roy Cooper said. "As North Carolina continues to respond to the challenges of the pandemic and climate change, investments like this in innovation and training will help fuel smarter and stronger growth over the next decade."
"I congratulate The Industrial Commons for their POWER award, and commend them on the leadership they have shown in their community," said Tim Thomas, federal co-chairman for the commission. "POWER grants are playing a critical role in supporting coal-impacted communities in the Appalachian region as they recover from COVID-19 by building and expanding critical infrastructure and creating new economic opportunities through innovative and transformative approaches."
Globally, markets are shifting to more environmentally sustainable products and production methods. For rural Appalachian regions there is an opportunity to ensure that traditional sectors, such as furniture and textiles, continue to be strong, sustainable, meet modern market demand and grow to provide continued and increased investment and job opportunities for rural citizens.
This investment will serve 12 businesses and create at least 30 new jobs.
"I have been a big supporter of The Industrial Commons and the work they are doing here in Burke County," said Johnnie Carswell, chairman of the Burke County Board of Commissioners. "I'm excited for them to receive this investment and I'm proud that they are here creating new opportunities for our community."
Sources of support
Funding for the award was made via the Appalachian Regional Commission's POWER initiative to help communities and regions affected by job losses in coal mining, coal power plant operations and coal-related supply chain industries due to the changing economics of America's energy production.
Locally, the project has been supported by the Manufacturing Solutions Center, Opportunity Threads, Valdese Weavers and Kellex Seating.
"We are extremely thankful for ARC's support of this project," said Sara Chester, co-executive director of The Industrial Commons. "They have been a strong partner of ours for many years. This grant will allow us to purchase critical equipment that will transform our region's waste into a new yarn. This is an innovative opportunity, something that isn't being done in other parts of the U.S. We look forward to establishing Western North Carolina as the US leader in sustainable textile production."
The Industrial Commons operates four social enterprises and industry cooperatives that serve over 50 businesses in the region. The organization has 14 full- or part-time staffers and was selected in 2018 as a Communities Thrive Challenge awardee by The Rockefeller Foundation and the Chan-Zuckerberg Initiative.
The Appalachian Regional Commission is an economic development agency of the federal government and 13 state governments focusing on 420 counties across the Appalachian region. ARC's mission is to innovate, partner and invest to build community capacity and strengthen economic growth in Appalachia to help the Region achieve socio-economic parity with the nation.