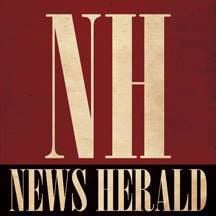 A delegation of Burke County 4-H members attended 4-H Citizenship North Carolina Focus, which was held virtually this year. The annual citizenship conference is sponsored by North Carolina Electric Cooperatives.
The Burke County delegation attended with more than 200 youths and adults representing 56 4-H programs across the state. Delegates participated in facilitated discussions and activities related to the importance of advocacy, local government, state government and action planning.
Nick Thompson, Jacob Hanlon and R.J Bielski represented Burke County at the June 15-17 conference. Through various conference sessions and facilitated discussions, delegates learned from leaders across the state and from other conference attendees.
4-H is North Carolina's largest youth development organization, equipping more than 262,200 young people each year with the skills to succeed and improve the world around them. 4-H programs and camps encourage young people to "learn by doing," helping them to develop into active, contributing citizens. North Carolina State Extension and the Cooperative Extension Program at N.C. A&T State University coordinate 4-H programs statewide.
Nicki Carpenter is an Extension agent specializing in 4-H and youth development for Burke County. Contact her at 828-764-9480 or nicki_carpenter@ncsu.edu. The North Carolina Cooperative Extension — Burke County Center is located at 130 Ammons Drive, Suite 2 in Morganton. For more information, visit burke.ces.ncsu.edu.
Be the first to know
Get local news delivered to your inbox!