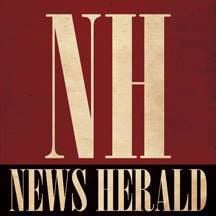 Agency to offer online grief support group
HICKORY — While limiting face-to-face contact during the fight against COVID helps keep people physically safe, it can prevent them from mourning a loved one's death with friends and family, which can make grief recovery much more challenging.
Carolina Caring will offer an online grief support group called "'Write' of Passage: Writing to Heal" to help guide participants as they mourn the loss of a loved one. Sessions will take place from 4-5 p.m. on Thursday, July 16, or Thursday, Aug. 20, to explore the healing benefits of the written word.
Participants will learn different formats to express feelings and memories through writing and receive information on the benefits of writing during grief. No writing experience is necessary.
To register for this Zoom group, contact 828-464-0466 ext. 3201 or wspurling@carolinacaring.org. Instructions for Zoom will be provided.
Special to The News Herald
Be the first to know
Get local news delivered to your inbox!