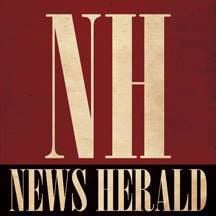 HICKORY — AT&T announced that it has invested nearly $35 million over a three-year period in its wireless and wireline networks in the foothills region of Hickory, Lenoir and Morganton to expand coverage and improve connectivity in more communities.
The investment has increased reliability, coverage and performance for residents and businesses, which is essential for connecting users with family, friends and colleagues — no matter the distance. It's also improved critical communications services for first responders using the FirstNet network.
"AT&T's investment highlights our commitment to establishing connectivity throughout the area," said Kathleen Evans, regional director of external affairs for AT&T. "By expanding coverage and boosting performance, AT&T is working to grow the local economy and enhance residents' lives."
AT&T has targeted its investment on the First Responder Network Authority (FirstNet Authority) to build and manage FirstNet — the only nationwide, high-speed broadband communications platform dedicated to and purpose-built for America's first responders and the extended public safety community. The company plans to extend the reach of the platform, increasing its coverage, capacity and capabilities, through the following areas:
» Purpose-built network enhancements
AT&T has boosted its network with high-quality Band 14 spectrum across North Carolina. Band 14 is nationwide, high-quality spectrum set aside by the government specifically for FirstNet. "We look at Band 14 as public safety's VIP lane: in an emergency, this band — or lane — can be cleared and locked just for FirstNet subscribers," AT&T officials said.
» Public safety-specific advanced capabilities
FirstNet is providing North Carolina public safety with dedicated access when they need it, as well as an entire communication ecosystem with unique benefits like mission-centric devices, certified applications, always-on priority and pre-emption and high-quality Band 14 spectrum. The advanced capabilities enable FirstNet to perform faster than any commercial network and bring its subscribers the unthrottled connectivity they need.
» Unparalleled emergency support
North Carolina agencies on FirstNet also have 24/7 access to a nationwide fleet of 76 deployable network assets at no additional charge. These assets can either be deployed for planned events or called upon in emergencies at no additional charge to help first responders stay connected and operate faster, safer and more effectively when lives are on the line. FirstNet Response Operations — led by a group of former first responders — guides deployment of the FirstNet deployable assets based on the needs of public safety.
» Free smartphones for life for public safety agencies
North Carolina agencies spanning law enforcement, fire, EMS, health care, hospital emergency departments, emergency management and 911 operations on FirstNet can stay up-to-date with smartphones for life at no additional cost. This means first responders across agencies of all sizes will have affordable access to the network.
Be the first to know
Get local news delivered to your inbox!