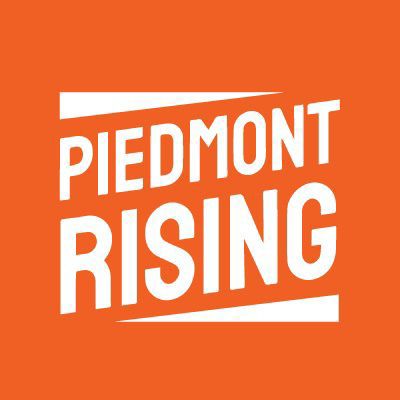 A local organization is giving people in the community an opportunity to voice their concerns about health care.
Piedmont Rising will hold a health care town hall from 6-7 p.m. Thursday at the Mountain View Recreation Center at 645 First St. in Morganton. The town hall will provide participants with a health care update, original research and an open forum to ask questions and identify community concerns. The event is free and open to the public.
Piedmont Rising was created last November by people who "care deeply about health care," according to Jessica Coscia, communications director for the group.
"We are an issue advocacy organization dedicated to the values that North Carolinians care about, including the fight for more affordable, accessible health care," Coscia said. "We engage in health care advocacy across the state by holding educational events, town hall meetings, working with the press to highlight harmful policy positions and organizing online. Through local grassroots engagement, we raise the voices of North Carolinians and their efforts to ask their representatives to support actions that lower drug costs, lower premiums and ensure that more people have access to safe and affordable health care."
The group has already held meetings in Asheville and Durham, and will announce more meetings across the state through July.
"In response to recent attacks on North Carolinians' health care, Piedmont Rising launched a statewide Health Care Town Hall Tour to share original research, provide local snapshots of the health care landscape, and give North Carolinians an opportunity to share their health care concerns while urgently calling attention to the fight to defend lifesaving protections," Coscia said. "As part of our 'Message in a Bottle' campaign, we will ask town hall attendees to share their health care stories to give a human face to this issue that touches all of us."
She described what Piedmont Rising believes are barriers to people accessing health care in North Carolina.
"For years, Senators Tillis and Burr have repeatedly vowed to protect North Carolinians' well-being, but instead they have dedicated their careers to blocking Medicaid expansion and access (to) lifesaving care for thousands of North Carolinians," Coscia said. "Right now, North Carolinians pay more than residents of most other states for health care, but also receive a lower quality of care. Even the millions of people in our state with employer-sponsored insurance are seeing costs rise and, on average, pay $8,000 a year for their health care.
"Hardworking North Carolinians shouldn't have to worry about whether they'll have to ration their medication or skip another bill to pay for lifesaving drugs. We regularly hear heartbreaking accounts of North Carolinians struggling to make ends meet due to rising costs of medications and health care prices."
She said improving access to health care is going to take a community effort.
"Through local grassroots engagement, we must work together to share our health care stories, express our concerns to our elected leaders and hold them accountable when they are unwilling to defend our health care," Coscia said.
She encouraged people to attend the meeting and become part of the process for positive change.
"Health care remains a top issue of concern for North Carolinians across the state," Coscia said. "These meetings are an opportunity to learn the latest updates on health care policies impacting North Carolina families. We hope that this gives folks a platform to share their health care stories and strengthens public demand for comprehensive, affordable health care. This is their chance to make their voices heard, and we're here to help them do that."