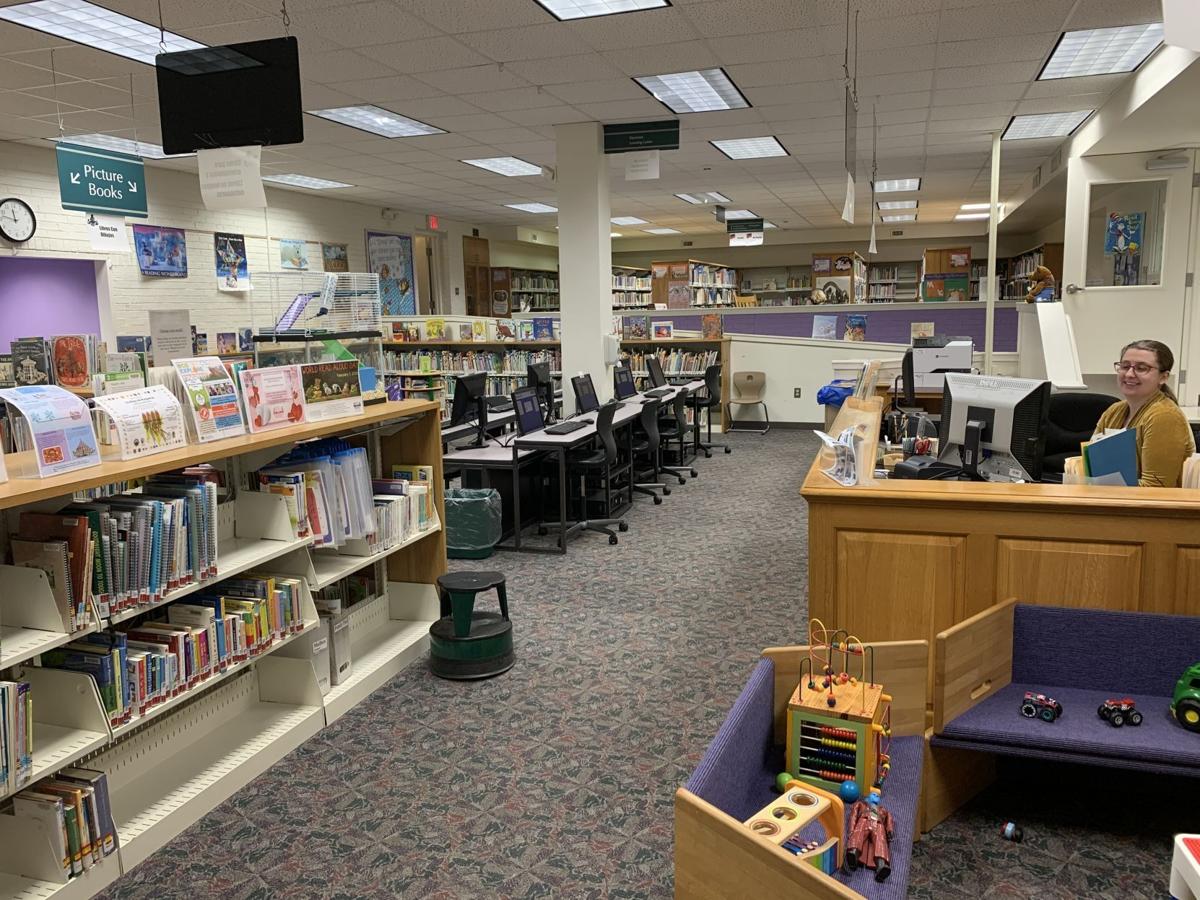 Most Wanted List
Those who have a new or gently used copy of any of the Top 10 Titles and would like to donate it to the library, it would be most appreciated. To date, the library has received 892 of the "most wanted" books.
Current BCPL Top 10 Holds:
1. "Texas Outlaw" by James Patterson — 20 requests
2. "After Sundown" by Linda Howard — 18 requests
3. "A Walk Along the Beach" by Debbie Macomber — 13 requests
4. "Walk the Wire" by David Baldacci — 12 requests
5. "Deadlock" by Catherine Coulter — 11 requests
6. "A Week at the Shore" by Barbara Delinsky — 11 requests
7. "Blindside" by James Patterson — 10 requests
8. "The 20th Victim" by James Patterson — 10 requests
9. "Starfish Pier: A Hope Harbor Novel" by Irene Hannon — 9 requests
10. "28 Summers" by Elin Hilderbrand — 10 requests
Current New York Times Best Sellers
1. "28 Summers" by Elin Hilderbrand
2. "The Vanishing Half" by Brit Bennett
3. "Where the Crawdads Sing" by Delia Owens
4. "The Guardians" by John Grisham
5. "Camino Winds" by John Grisham
6. "Walk the Wire" by David Baldacci
7. "The Summer House" by James Patterson
8. "The Guest List" by Lucy Foley
9. "Little Fires Everywhere" by Celeste Ng
10. "The Last Flight" by Julie Clark
Libraries Open
All locations of the Burke County Public Library are now open to the public on a limited, appointment only basis. Based on the governor's most recent order masks will be requested to be worn while at the library. The number of people allowed into the libraries will be limited and social distancing will be required. You may call the library at 764-9261 (Morganton), 874-2421 (Valdese), or 764-9283 (C.B. Hildebrand) to schedule an appointment. Appointments may be made to use computers (non-recreational use), browse the stacks for books, read the newspaper or a magazine in the reading areas, use a study room, or to research in the North Carolina room. Appointments are time limited so more people can have access to the libraries. If you have materials to return, the book boxes are open at each library location. Materials should not be returned inside. All returned materials are quarantined for 72 hours before going back on the shelves. Until further notice, the library will not be accepting donations of materials except for items for the Most Wanted List. For those wanting books but not wanting to come inside, the Books2Go curbside service is available.
Summer Reading Programs
Online summer reading programs and activities have started for all ages at the library. For more information got to the library's website at bcpls.org or checkout the library Facebook page. The library has lots of new books to read both in print and digital formats. Call in if you need help setting up Overdrive and Libby on your phone or tablet so you can access the thousands of e-books available from home.
Wowbrary
Get a jump on all the new books at the library by signing up for Wowbrary at Wowbrary.com. Every week Wowbrary will send you a list of all the new items added to the library's collection. Click on an item to go to the library's online catalog where you can place a request for the book. This service is made possible by the Friends of the Burke County Public Library and the Library Foundation of Burke County.
eBooks @ your library
There are 2,421 Burke County Public Library users registered to use the library's digital collection available through the e-iNC consortium and NC Kids Digital Library. These users check out over 3,000 items every month. This digital collection includes eBooks, audiobooks, and streaming video available to Burke County Public Library cardholders. There are more than 27,300 items in this collection. Apps are available for download for a variety of devices including Kindle, Nook, iPhone, and Android phones. Go to http://omc.overdrive.com to see the apps. To access the collection and download items go to http://e-inc.lib.overdrive.com and follow the instructions to set up an account. You will need to know your library card number and your PIN. Please contact the library if you need any assistance.
Find Us on the Web
Go to www.bcpls.org and check out the listed programs and events.
Unless noted otherwise, all library programs are free. Some programs have pre-registration and age requirements.
The Burke County Public Library is now on Facebook, Twitter and on Pinterest @bcpls.
Be the first to know
Get local news delivered to your inbox!