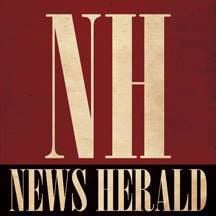 HICKORY — Eleanor Health recently opened an outpatient clinic for substance abuse treatment in Hickory. The opening marks the fourth of 10-15 sites the company plans to open this year in North Carolina and across the country.
The company's leaders are rethinking how to treat addiction with a cutting-edge approach designed to meet patients where they are in their recovery journey through outpatient clinics, community settings and at home through technology and field-based teams.
"At Eleanor Health, we understand that addiction might have taken over a community member's life, but addiction treatment doesn't have to," said Corbin Petro, co-founder and CEO of Eleanor Health. "Addiction is now the leading cause of death in America for those under 50. In order to maximize recovery, addiction must be treated as a chronic disease. We use a comprehensive, whole-person approach that focuses on the complete set of clinical and nonclinical factors to manage addiction and provide both human and high-tech support."
In the past year, Eleanor Health has opened clinics in Mooresville, Durham and High Point, with six additional locations in North Carolina planned for 2020, in addition to being able to serve patients across the state through use of telehealth and technology. Since launching in September of 2019, Eleanor Health has grown to more than 45 full- and part-time team members, including 27 clinical staffers; has trained eight medical practitioners to practice MAT (medication-assisted treatment); and added capacity to serve more than 800 people in North Carolina struggling with addiction.
"The patients that walk through our doors are not seen as patients, rather as community members," said Dr. Nzinga Harrison, co-founder and CMO of Eleanor Health. "We strive to create relationships that allow us to know those who are seeking treatment as more than just patients to provide a whole-person treatment and support. Our goal is not just remission, but improvements in quality of life and meaningfulness. We couldn't be more excited to continue our journey to recovery with those we serve, and the communities in which they live in Hickory."
In addition to the whole-person approach, Eleanor Health is designed to be financially accountable for long-term, whole-person outcomes, which involve comprehensive treatment, including medication-assisted treatment for opioid and other substance use disorders.
"All too often in treatment of addiction through the fee-for-service payment models, there is relapse, (which) leads to a disjointed, inflexible experience that drastically reduces a patient's ability to sustain recovery," Petro said. "At Eleanor Health, we strive to provide recovery for life for all of the community members that walk through our doors."
Eleanor Health is welcoming people into treatment in Hickory and across North Carolina while simultaneously integrating closely with the community. The Hickory clinic is at 401 Fourth St. SW, Suite 202 in Hickory and can be reached at 828-202-8041 or hickory.nc@eleanorhealth.com.
Be the first to know
Get local news delivered to your inbox!