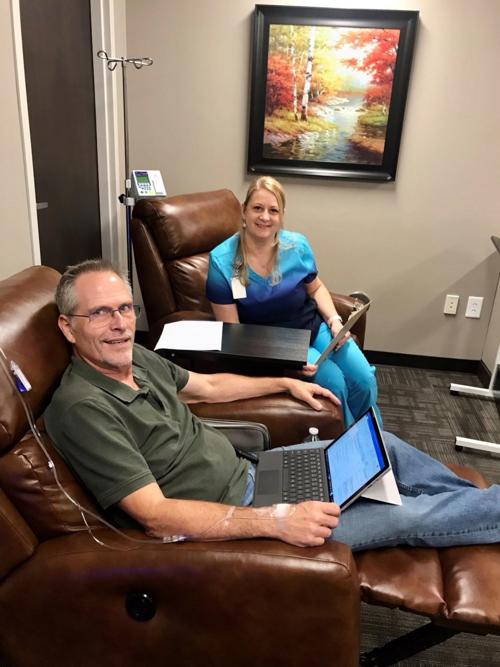 HICKORY — Gastroenterology Associates continues to expand its patient services with the addition of an infusion center.
Patients who receive long-term infusion therapy treatments for illnesses such as Crohn's disease, ulcerative colitis and other conditions can take advantage of convenient, lower-cost outpatient care.
Staffed by a team of registered nurses, the center provides a pleasant, comfortable atmosphere with recliners, warming blankets, free Wi-Fi and TV, as well as complimentary beverages.
"Our goal is to help improve both the health and quality of life for our patients," said Stacey Coffey, RN, MSN, director of clinical and endoscopic services at Gastroenterology Associates. "The new infusion center offers a relaxing but professional environment, contributing to an enhanced overall patient experience. As our practice continues to grow, we are committed to providing patients with the services they need right here in our own community."
Gastroenterology Associates serves patients in a 50-mile region, including Greater Hickory and the Unifour area. It is in the Medical Specialties Center at 415 N. Center St., Suite 300, Hickory.
Be the first to know
Get local news delivered to your inbox!