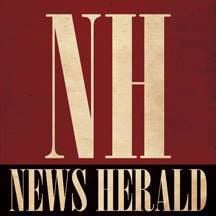 Western Piedmont Community College will continue its "Symbols of the South — A Symposium" series with a presentation by Dr. Cameron Lippard, professor and chair of sociology at Appalachian State University, at 7 p.m. Tuesday in Leviton Auditorium on WPCC's main campus. The event is free.
The series is designed to help open a dialogue between people about symbols that represent the Confederacy and Southern culture and their effect on all segments of our society.
In the second portion of the three-part series, Lippard will present his research on the Confederate battle flag as a symbol of heritage and discord. He will present theory and research on the power of symbols, as well as how they can be used to honor and dishonor memories. He also will cover the historical use of the Confederate battle flag, its transition to a symbol of racial division and its use in multiple anti-government and anti-integration efforts around the world.
Lippard is a noted scholar on the Confederate battle flag and has spoken to a number of groups throughout the South, presenting his information as a way of encouraging dialogue and open conversation about the meaning of the Confederate flag to different groups. His discussion will center on historical facts and will point out how some symbols of the South have been used to encourage discord rather than unity in a community.
Frequently, the history of our Southern symbols is not what many of those who display them assume them to be. All too often, the influence of many other cultures on the Southern way of life is forgotten when we only focus on one divisive symbol.
In an article written by Lippard in 2017, he quotes a 2015 poll that indicates, "54 percent of Americans see the Confederate flag as a symbol of Southern heritage, whereas 37 percent see the flag as racist."
As we struggle in today's often-volatile political climate to be inclusive, what can we do to ensure that all voices are heard and everyone's culture and heritage is given the respect it is due? Lippard will explore why some symbols divide us and why a battle flag that was first used over 150 years ago is still so polarizing today.
The third "Symbols of the South" symposium program will feature a panel discussion on symbols at 7 p.m. on Tuesday, March 17, at First Presbyterian Church of Morganton. The panel, moderated by Lippard, will be composed of local historians and residents with distinct views of the Confederate flag as a symbol in our community.
The series is presented courtesy of the Western Piedmont Foundation and community churches in the region.
Be the first to know
Get local news delivered to your inbox!