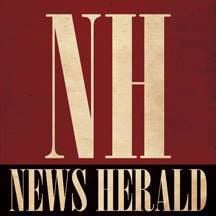 I don't know about you guys, but during this quarantine time I have been spending more time in the kitchen.
My kids and I have been baking something almost daily. It has been fun to try new recipes and get my kids involved. However, I must keep my recipes in check because baking treats can slowly start to become a regular ritual that can lead to a sugar overload for my family. In order to still have fun in the kitchen during this time at home, I have been experimenting with healthier baking recipes that I want to share with you.
Considering apples are naturally sweet, it takes very little added sweetener, or even no sweetener at all if you prefer, to bake up delicious apple turnovers.
2 ½ -3 cups whole-wheat pastry flour
½ cup avocado or coconut oil (or oil of choice)
½ -1 cup milk of choice or unsweetened yogurt (melted)
Mix flour and salt together in a bowl. Pour oil into the flour. Pour milk (or yogurt) ¼ cup at a time into flour mixture until doughlike texture is achieved. Stir until mixed. Shape into 2 round discs, cover with plastic wrap and chill for at least 30 minutes. While dough is chilling, prepare the apple pie filling.
Approximately 3-4 apples, peeled and diced
2 tablespoons grass-fed butter
¼ cup honey, 100 percent pure maple syrup, or pinch of stevia (sweetener is optional; omit for a sweetener-free version).
Place all apple filling ingredients in a small pot and cook on medium heat for approximately 10 minutes or until apples are softened.
Remove dough from refrigerator and roll out into approximately 8 equal squares. Pour a spoonful of apple filling into each square, making sure not to overfill the turnovers. Fold over one corner to the other to enclose the filling and create a triangle, use a fork to seal the edges. Cut a small slit in the middle to allow air to escape while baking. Beat together egg and water; brush egg-wash mixture over the turnovers. Bake at 425 degrees for approximately 25 minutes or until crust is golden brown.
Flour-free sweet-potato brownies
1 cup cooked sweet potato
½ cup unsweetened almond butter can substitute for any unsweetened nut or seed butter of choice.
1 teaspoon vanilla extract
6 tablespoons honey, 100 percent pure maple syrup, or coconut sugar (sweetener is optional; omit for a sweetener-free version).
Add all your ingredients into a high-speed blender or food processor and blend well until you reach a smooth, brownie-batter consistency. Pour brownie batter into a greased, 8-x-8 inch pan and bake for approximately 15-20 minutes or until cooked through. Allow the brownies to cool in the pan completely before slicing.
Banana-sweetened-cookies recipe provided by Katrina Detter, RD at Broughton Hospital (livebetterwithkatdetter.com)
1½ cup old-fashioned oats
1 ripe banana (the riper, the better in this recipe)
¾ cup dark-chocolate chips
Preheat oven to 350 degrees. Combine oats, banana, and eggs in a blender and blend until smooth. Transfer batter to a mixing bowl and add chocolate chips, cinnamon and vanilla. Mix well. Bake at 350 degrees for 10 minutes. Allow to cool and enjoy. You can refrigerate after cooled and then heat in the microwave for 8 seconds.
Mandy Nix is a registered dietitian who writes nutrition columns for The News Herald.
Stay up-to-date on what's happening
Receive the latest in local entertainment news in your inbox weekly!