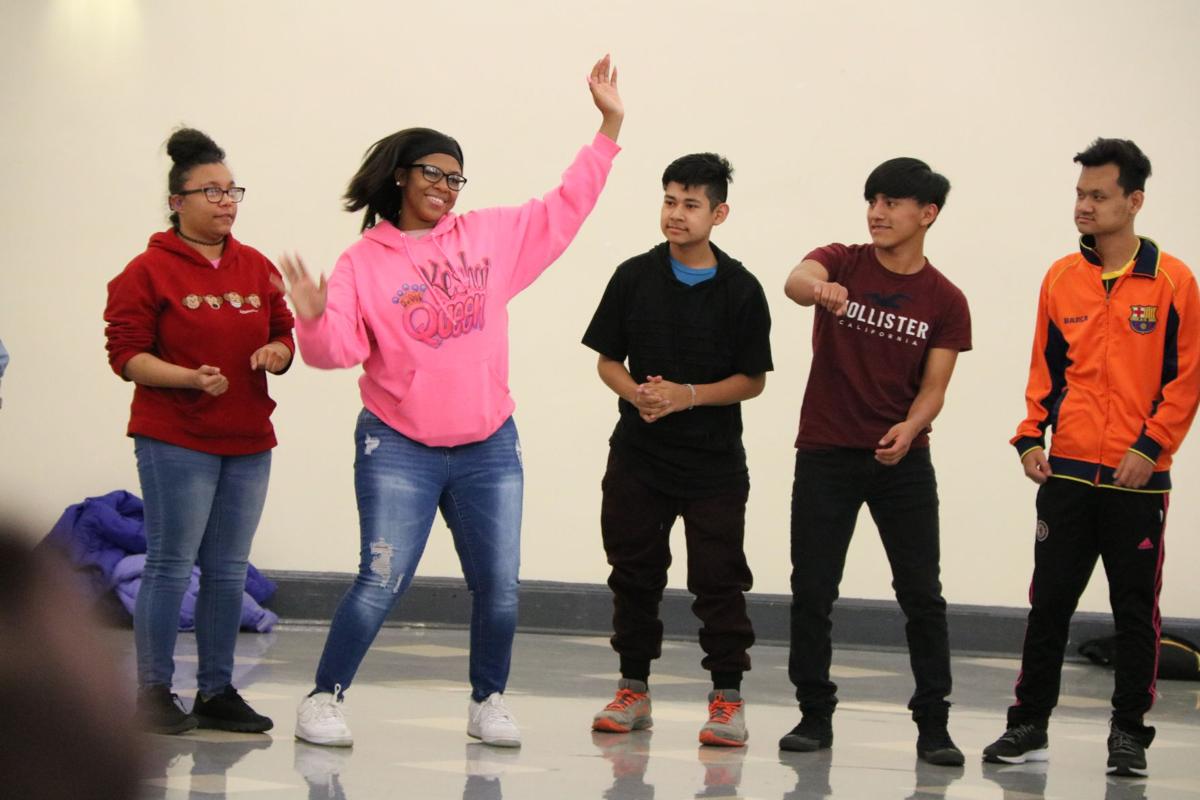 Several students at the North Carolina School for the Deaf who wouldn't be caught dancing in front of anyone were willingly creating their own dance moves during a recent visit with an international dance company.
Dance Heginbotham, a dance company based out of New York founded by John Heginbotham, came to visit NCSD on Wednesday on their way to Asheville for a performance.
"One of the things that is important to us in our touring around the United States and world is engaging with the communities we visit," Heginbotham said, who also choreographs and directs the company.
They made a stop at NCSD to participate with middle and high school students by leading a movement class. In the past , they have visited public schools, professional ballet studios and worked with those who have Parkinson's disease and those in the deaf and blind community.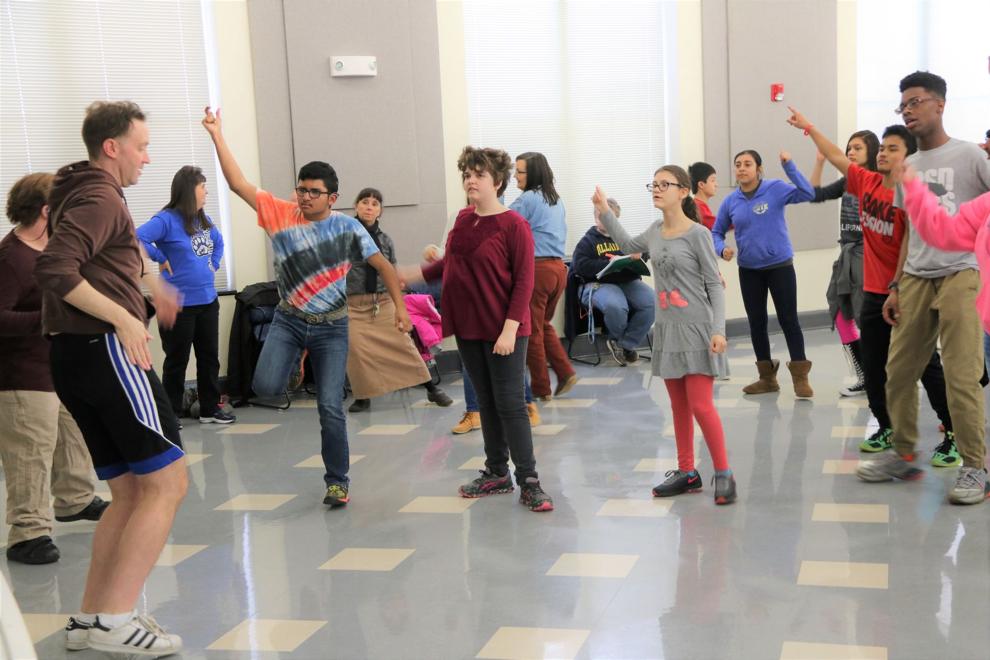 They went through a warm-up and rehearsed through parts of their professional show with the students.
"We are to give people an experience in dance when they may have never gotten an experience in dance and trying to invite them to see what it is like to move their bodies and minds in ways that are focused on creating something fun and artful," Heginbotham said.
During one portion of the class, students were asked to gather in a large circle and one-by-one perform a dance move that they thought of in that moment. This was called the name game.
"They declare that movement along with their own name, so they are signing their name … and creating a move that goes with that," Heginbotham said. "They are being asked to be a part of the creative process and to share that and communicate that in a confident way and that is important to us."
They also want dancing to promote a sense of empowerment, he said.
"Your best dancing happens when you are feeling free," Heginbotham said. "You are creating blocks to that if you are feeling nervous or uncomfortable or feeling that there is a wrong approach to what you are going to create as you are taking the class."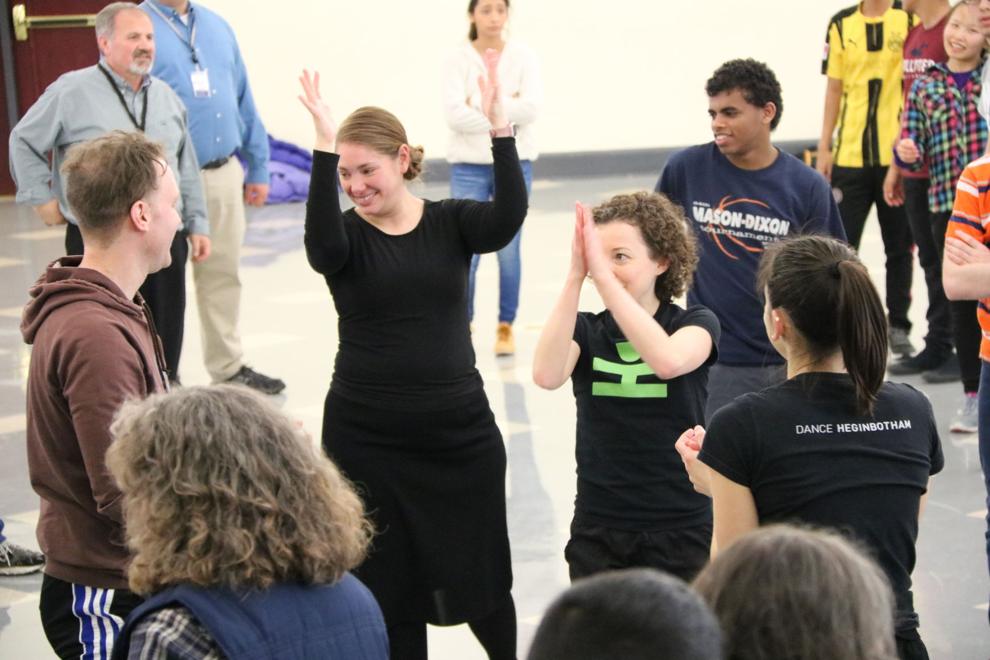 They taught students a portion of one of their professional dances and then split into teams to perform what they learned in what was called " a round " with one team starting a specific set of beats before the other.
"We are interested in working with as many people as we can in a meaningful way in the community," he said. "
More than just teaching dance
Although those with the dance company were there to teach, they left the school being taught something themselves.
"One of the great things about being (at NCSD) is there is a little bit of an exchange," Heginbotham said. "A couple of the students taught me some sign language."
One key component to the type of work he and his team do is that there are multiple sides to being the teacher and being the one who is taught.
"There is a chance to not only be the person leading the experience, but the students at the school of the deaf were able to share what they know and their knowledge," he said.
He learned how to sign "No problem," "Thank you" and how to show applause by waving your hands in the air.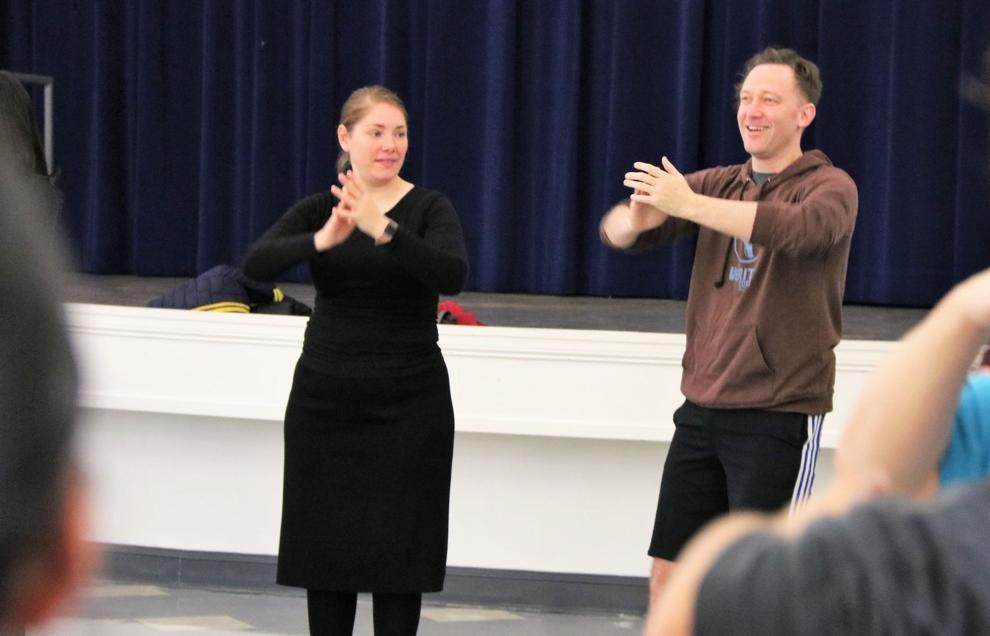 "Sign language and dance are highly and directly related," he said. "It was fun to learn a new approach to some of their movements, which was focused on direct communication. There is lovely poetry and humor in some of their signs … and it was really cool to have them teach us."
A little piece of history
Dance Heginbotham was created six years ago and is comprised of seven main dancers .
"We are focused highly on collaboration with artists in other fields and we collaborate a lot with contemporary musicians," Heginbotham said.
They currently are collaborating with Maira Kalman, an author and illustrator, to bring together performances of "The Principles of Uncertainty , based on the book Kalman wrote that has the same name.
According to the D ance H eginbotham website, the show "draws inspiration from the highly detailed, intimate worlds created in Maira's paintings and illustrations, particularly from her book, ' The Principles of Uncertainty ' … A central theme of the work is a human's experience as a temporary participant in an ever-changing world. These ideas and themes are explored through a series of vignettes that are woven through with John's rich choreography and Maira's design elements. An array of eclectic vocabularies — dance, text, music, and projected images — work in concert to tell the story."
The performance involves dancing from the members of Dance Heginbotham and spoken text by Maira Kalman and Daniel Pettrow, he said.
"There is t e xt and there is dance and then we have four fantastic, world-class musicians," he said.
They will be performing "The Principles of Uncertainty" at the Diana Wortham Theatre in Asheville on Friday and Saturday at 8 p.m., said Adrienne Bryant, managing director of the dance company. They are being presented by the Black Mountain College Museum .
Tickets are $20 for general admission and $12 for youth. To purchase tickets for the event visit, http://bit.ly/2p8fUyh.
Staff Writer Jonelle Bobak can be reached at jbobak@morganton.com or 828-432-8907. Follow her on Twitter at @MNH_JonelleB.