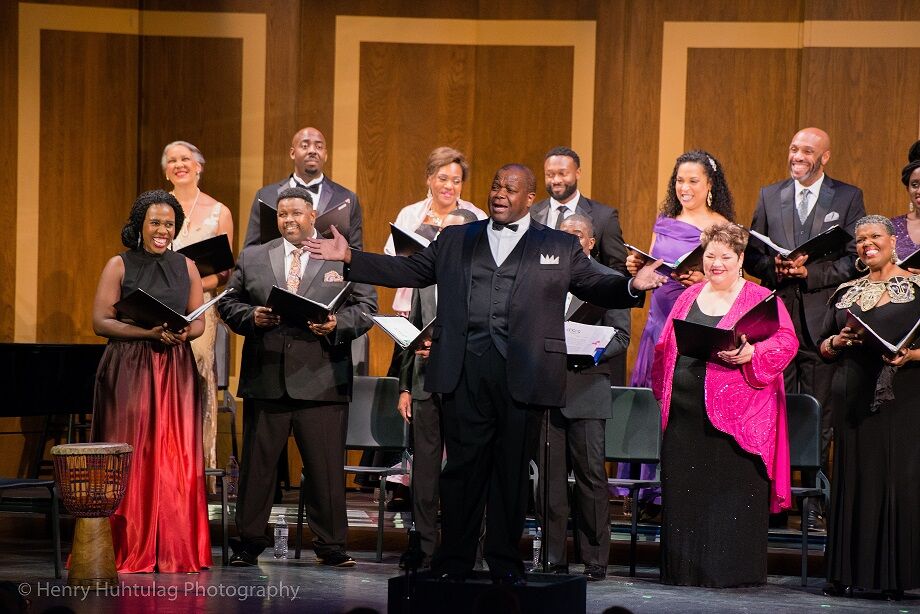 ASHEVILLE — American Spiritual Ensemble brings the stories and lessons of history alive in "The Power of Spirituals," a virtual experience presented by the Wortham Center for the Performing Arts that combines the singers' captivating vocal talents with the moving words and interviews of former slaves.
The critically acclaimed group, comprising more than a dozen of the finest singers in the classical world, comes together for an intimate and soul-stirring show on Tuesday, Jan. 19, at 7 p.m.
Drawing from interviews in the recently published book "In Their Own Words: Slave Life and the Power of Spirituals" by Eileen Guenther, "The Power of Spirituals," takes the audience on an interactive journey, shining a light on events of the past and offering hope and reconciliation for the present.
In her book, Guenther draws from spirituals and two other primary sources— narratives written by those enslaved and the words of interviews given by former slaves in the 1930s — and it's those people's words that will be heard throughout the program.
The experience also offers an overview of the many subjects found in spirituals — subjects revealing issues integral to the culture of slavery, ranging from family, labor, escape and punishment, to faith, comfort, hope and freedom.
The program concludes with a Q&A and virtual meet-and-greet with either American Spiritual Ensemble founder and musical director Dr. Everett McCorvey or Guenther.
American Spiritual Ensemble has thrilled audiences across the globe with a dynamic and soul-stirring repertoire that highlights the black experience. With a mission to keep the American Negro spiritual alive, the group's live performances — combining the singers' talents with an accompanist and an African drummer — range from spirituals to jazz, dance and Broadway numbers.
Each of the group's vocalists are accomplished soloists in their own right, performing with the Metropolitan Opera, La Scala and New York City Opera, and, together, they create musical magic that "holds listeners in a joyful spell," according to Sewanee Today.
The Wortham Center for the Performing Arts is at 18 Biltmore Ave. The three-venue performing arts complex features the 500-seat Diana Wortham Theatre, as well as the new Tina McGuire Theatre, a black box theatre seating up to 100 people, and the new Henry LaBrun Studio, seating up to 80 people.
The 2020-21 season is made possible by season sponsors 67 Biltmore, Asheville Citizen Times, Blue Moon Water, Buncombe County Tourism Development Authority, the N.C. Arts Council and the Renaissance Asheville Hotel.
For information about upcoming performances at the Wortham Center or to purchase tickets ($25 plus taxes and fees) for American Spiritual Ensemble's "The Power of Spirituals" at 7 p.m. Tues. Jan. 19, call the Wortham Center box office at 828-257-4530 or visit worthamarts.org.