Pet owners love their furry friends, but the pet hair left behind is another story.
If you're spending a lot of time removing fuzzy buildup when you'd rather be spending it with your pet, investing in a few cleaning products will make your life a bit easier. Here are some tips, including four recommended pet vacuums to use.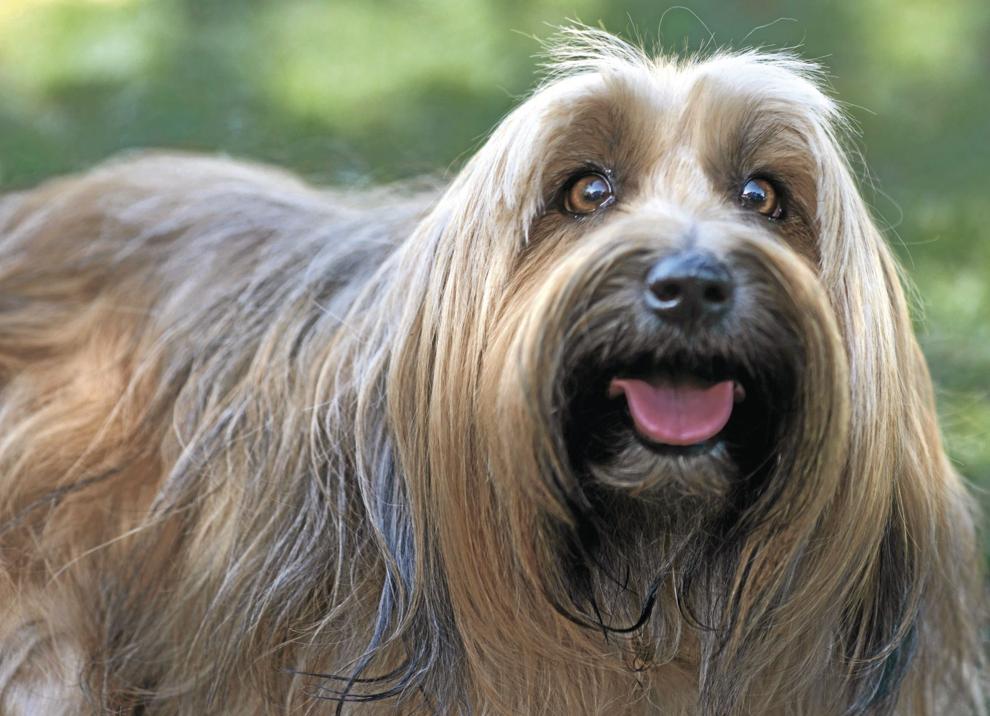 Grooming your pet's coat‌
One of the best times to tackle pet hair is before it ever makes its way onto fabrics and flooring.
Pet brushes‌: You can accomplish this goal in a few minutes each day with a brush that's designed especially for use on animals. A brush with soft, flexible bristles is versatile and works on dogs and cats of all ages.
Undercoat combs‌: Some breeds, like Siberian Huskies and German Shepherds, have a top coat and a dense undercoat that provides protection from the heat and cold. An undercoat comb or rake safely and effectively grabs undercoat hairs before they shed.
For long-haired breeds‌: Slicker brushes are great for pets with long coats, as they're designed to grasp hairs and remove them before they tangle or fall out. There are models available for dogs and cats, some with convenient self-cleaning mechanisms.
For pets who don't like to be brushed: A grooming glove with flexible rubber nubs captures shedding hairs with a simple petting motion.
Keeping fabrics hair-free
For the home‌: Pet hair rollers use either refillable rolls of sticky papers or tiny nylon bristles for quick hair removal.
For your clothes‌: Smaller rollers are great for clothing, and can even be stashed in your car, handbag or office.
Cleaning hard flooring‌
The secret to preventing fur tumbleweeds on hard flooring is a versatile mop. Go for one with disposable microfiber pads that grab pet hair, and that emits steam for cleaning dirt.
Robotic mops are available to do the work for you, or a simple broom and dustpan is perfect for quick cleanups.
Vacuuming away pet hair‌
No pet owner can be without a reliable vacuum, and pet hair models have powerful brush rolls, roomy dirt cups, on-board tools and strong filtration systems to manage dander.
Lightweight cordless models offer easy transport to any area of the house. A simple handheld vacuum is super easy to pull out and tidy up specific areas in between full vacuuming.
If you're looking to remove pet hair without actually touching a vacuum, then a robot vacuum is for you, so you can focus on your fur baby, not fur cleanup.
Four recommended pet vacuums:
BestReviews spends thousands of hours researching, analyzing and testing products to recommend the best picks for most consumers.
Best COVID-19 practices for dogs
About a year since we first heard the word coronavirus, there are still many questions. Here are important facts about COVID-19 for dog owners to know.
Transmission
While dogs can be infected, it is mainly a human-to-human transmitted disease.
A small number of pets worldwide, including cats and dogs, have reportedly been infected with the virus, mostly after close contact with people with COVID-19.
Based on the limited information available to date, the risk of animals spreading COVID-19 to people is considered to be low.
If you become infected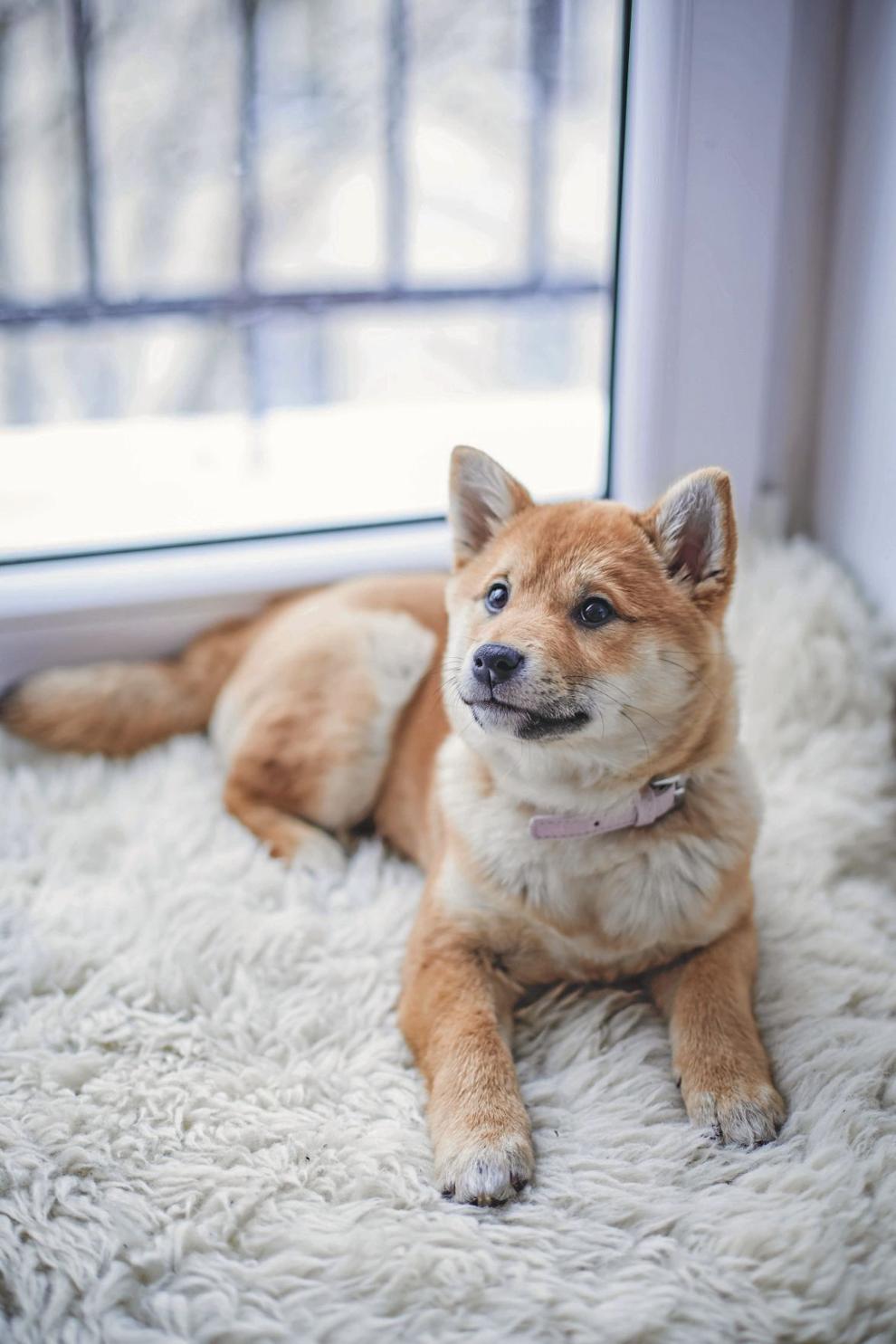 If you become sick with COVID-19, you should ideally delegate your pet's care to a family member or friend and isolate from them as much as possible.
If you live by yourself and are unable to find someone to care for your pet, wear a mask when dealing with them.
Refrain from hugging, petting, kissing or sharing food items with them, and wash your hands thoroughly after dealing with them.
If you are able to find someone to care for your dog, give them a copy of your dog's medical records, your veterinarian's name and phone number, medications and instructions on administering them, and food with instructions for feeding.
If your pet becomes sick, don't take your pet to the veterinary clinic yourself. Call your veterinarian, and let them know.
Some vets may offer telemedicine consultations or make other plans for seeing sick pets.
Your vet can determine the next steps for treatment and care.
Prevention
Because there is a risk that people with COVID-19 could spread the virus to animals, the Centers for Disease Control and Prevention recommends that pet owners limit their pet's interaction with people outside the household. To do that, you can:
Walk dogs on a leash at least 6 feet away from others.
Keep pets indoors when possible, and don't let them roam freely outside.
Avoid public places where many people gather.
Don'ts
Do not put a mask on pets. Masks could harm them.
Do not wipe or bathe your pet with chemical disinfectants, alcohol, hydrogen peroxide, hand sanitizer, counter-cleaning wipes or other industrial or surface cleaners.
Talk to your vet if you have questions about appropriate products for bathing your pet.
Vet visits during the pandemic
During a pandemic, veterinary and emergency clinics are considered essential services, and many still are open.
In order to observe safety protocols, they have had to change some of the ways they operate. Here is what you likely can expect from a visit to the vet (or spay/neuter clinic).
When you make an appointment, the clinic may ask you to fill out paperwork online in advance. When you arrive at the clinic, you likely will call them from outside so a staff member can come get your pet.
If you drove, make your pet accessible from either the passenger-side back seat or from the hatchback, to maintain proper social distance.
Next, the vet will call you during or after the exam to review your pet's health. You could pay for services via phone with a credit card, and a receipt will be emailed.