Bluetooth speakers for the beach need more than good sound quality. For the best experience listening to your tunes with your toes in the sand, consider the following features:
Element-proof‌: Waterproof and dustproof ratings are important factors for beach speakers, since they'll be around lots of sand and water. Go for one waterproof-rated at least IPX5. Those rated at IPX7 and IPX8 can be fully submerged in at least one meter of water. If there's a number instead of an "X" in the IP rating, that means the speaker is also dustproof. For example, a rating of IP67 means that product is rated 7 for waterproofing and 6 for dustproofing.
Portability‌: While small speakers are particularly portable, larger speakers may make up for their size with clips or lanyards for extra portability.
Battery life‌: A long-lasting battery can be especially helpful for long beach days. Most Bluetooth speakers can get at least 4-5 hours of battery life, and the best models can play your music for 20-24 hours on a single charge.
Here are eight Bluetooth speakers with these features to try out on the beach.
Best overall speaker
This Bluetooth speaker is waterproof and dustproof (IP67) with exceptional sound quality. A useful cord loop aids portability, and the speaker comes in a range of colors. Battery life lasts 5 hours. Available at Amazon and Best Buy, starting at $39.99
Best waterproof speakers
One of the best-sounding Bluetooth speakers that's waterproof (IPX7) with 20 hours of battery life. The unit is outfitted with a USB charging port and comes with a carrying case, but it's also on the pricey side, and not dustproof. Available at Amazon, $169.99
Ultimate Ears WONDERBOOM 2
Another great waterproof and dustproof (IP67), 360-degree-sound Bluetooth speaker, that floats and has 100 feet of range and 13 hours of battery life. It comes in colors including red, gray and blue. Available at Amazon and Best Buy, $79.99
This waterproof (IPX7), 360-degree Bluetooth speaker sports EQ controls and colorful LED lights. It's not dustproof, but it does have 12 hours of battery life and pairs with other Soundcore units to coordinate lights. Available at Amazon and Best Buy, $59.99
Best portable speakers
A classic portable Bluetooth speaker that's great for the beach with good sound quality, portable cylinder design and IPX7 waterproofing. The battery life lasts 12 hours. Several different color and design options include black, blue, red, teal and camouflage. Available at Amazon, $79.95
This durable Bluetooth speaker has a slick, minimal design with touch buttons and convenient carabiner clip built in. It also has an IPX7 waterproof rating, 10 hours of battery life and speakerphone capabilities, but its range doesn't go as far as other speakers. Available at Amazon and Best Buy, $69.99
Best long-lasting speakers
The XSound Go offers 24 hours of battery life and up to 100 feet of Bluetooth range. Its portable cylinder design fits easily into a bag or backpack. It is IPX7 waterproof and features a microphone for voice controls, but the sound quality could be better. Available at Amazon, $36.99
An affordable lightweight Bluetooth speaker with a 24-hour battery life, 66-foot range and IPX5 waterproof technology. The unit is available in red, black or blue, and features an auxiliary port and sleek touch buttons. Its durability and sound quality could be better. Available at Amazon, $29.99
A beginner's guide to crypto lingo
Bitcoin
Bitcoin is a cryptocurrency created in 2009 by an unknown person (or people) using the alias Satoshi Nakamoto. Unlike traditional currencies such as the US dollar, bitcoin isn't controlled by a bank or government. Bitcoin is by far the most valuable and popular cryptocurrency in use today.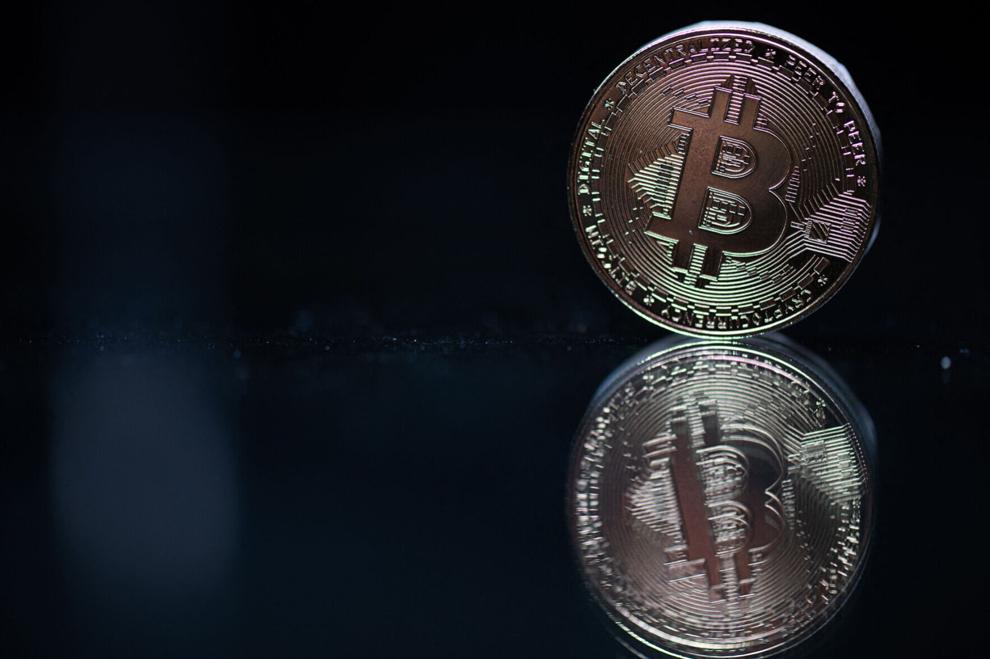 Blockchain
A blockchain is a digital ledger and the key technology underpinning most cryptocurrencies, non-fungible tokens (more on those later) and other unique digital items.
Blockchain can be used to store all kinds of information, but so far its most common use is in recording cryptocurrency transactions. Once a transaction is made, it's entered on this public ledger, which is managed by a global peer-to-peer network — millions of computers, in bitcoin's case.
Blockchain is fundamental to bitcoin's appeal: As a decentralized database, it can't be controlled by any one person or group — unlike a fiat currency such as the US dollar, which is managed by a central bank.
Buy the f****ing dip (BTFD)
A rally cry for crypto bulls that urges investors to buy coins when prices drop.
Coinbase
The leading cryptocurrency exchange platform. The company went public in April, an event that many viewed as a turning point in the story of cryptocurrencies' journey into the mainstream marketplace.
Cryptocurrency
An all-digital money system made up of "coins" or "tokens" that are controlled by a decentralized ledger.
Dogecoin
The oddball of the crypto family began as a joke based on the "doge" meme in 2013. But as cryptos have broadly gained mainstream interest, dogecoin has emerged as an unexpected heavy hitter. It now has a market cap of more than $30 billion and it has surged more than 5,000% so far this year. And unlike its more popular brethren, a single dogecoin is still cheap — it hit an all-time high of about 45 cents in April. Whether or not its a smart investment remains an active question.
Elon Musk
Tesla CEO whose tweets have been known to spark rallies in cryptocurrencies such as bitcoin and dogecoin.
Ethereum
An open-source blockchain-based software that controls the cryptocurrency Ether. It is the second-largest digital currency by market cap at nearly $300 billion.
FUD ("fear, uncertainty, doubt")
In crypto parlance, FUD refers to negative information that weighs on an asset's value.
Mining
The complicated process by which new bitcoins are entered into circulation. Mining is not for amateur enthusiasts: It requires high-powered computers that solve complex mathematical puzzles to create a new "block" on the blockchain.
The mining process eats up a lot of computing power and electricity, which has led to concerns about bitcoin's environmental impact.
NFT
Non-fungible tokens, or NFTs, are pieces of digital content linked to the Ethereum blockchain. "Non-fungible" essentially means one-of-a-kind, something that can't be replaced, unlike, for example, a dollar bill that you can replace with any other dollar bill. In the simplest terms, NFTs transform digital works of art and other collectibles into one-of-a-kind, verifiable assets.
Satoshi Nakamoto
The pseudonym that refers to the person (or people) who invented bitcoin. Their real identity remains unknown.
Satoshis, aka "Sats"
The smallest unit of bitcoin ever recorded on the blockchain, equal to one one-millionth of a bitcoin.
Wallet
Like the physical thing you carry your cash and cards in, a wallet in the crypto world is a place to store digital currency. The main thing you need to know about wallets is that you must never, ever lose or forget your password.
Zachary Visconti is a writer for BestReviews. BestReviews spends thousands of hours researching, analyzing and testing products to recommend the best picks for most consumers.