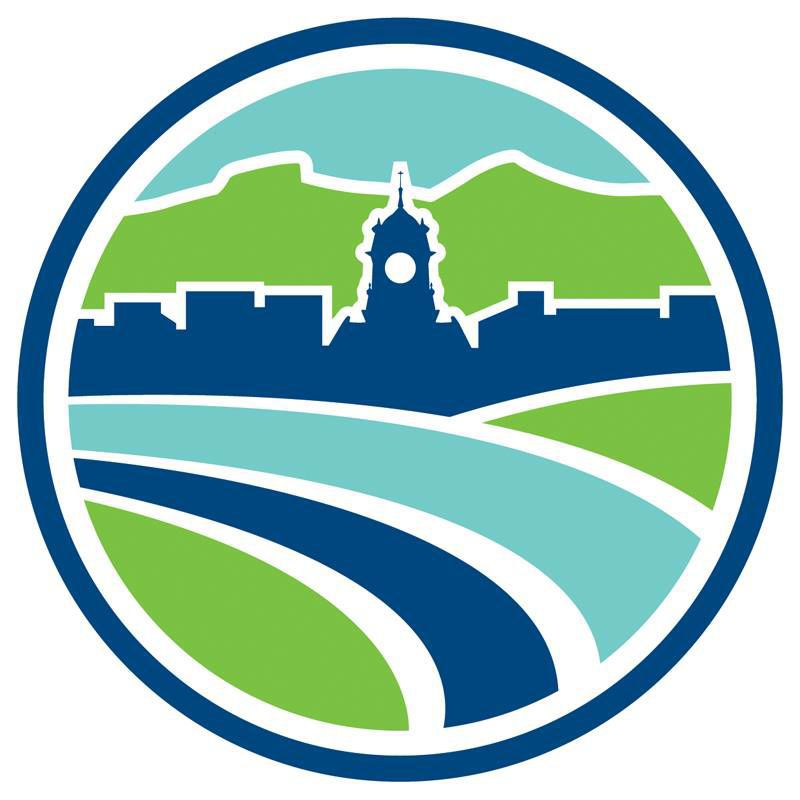 VALDESE — Burke County's business community will gather for a showcase with a spooky theme this month.
The 2019 version Burke County Chamber of Commerce's business showcase is getting a Halloween makeover with a "Business of Horrors" theme, encouraging participating businesses to deck out booths with the appearances of Frankenstein, The Addams Family, Dracula and more.
The showcase will be held on Thursday, Oct. 24, from 3:30-7 p.m. at the Waldensian Mill, at 309 Colombo St. SW behind McDonald's in Valdese.
"It is our signature business showcase, and the theme this year is called the 'Burke County Business of Horrors,'" said Stacey Ripley, the chamber's event and visitor center specialist. "It's kind of trade show event. If someone's a chamber business member, they can pay to be a part of the event.
"We provide them with the table, and they come in with their theme. Then, we have a theme contest and one of the businesses is chosen as the theme contest winner. If it's a restaurant or food business that's a chamber member, they can be in the event for free if they provide samples."
The showcase is free and open for the public and chamber members to attend and network. Companies can sell goods and services or promote their business.
The event also will feature a cash raffle. Tickets cost $10 apiece and the drawing will take place at 6:30 p.m. during the showcase. The proceeds will be divided into thirds to be split among the raffle winner, a chamber business member and the chamber itself. Participants do not have to be present to win.
"If we sell all of our tickets, then each winner would have a chance of winning over $6,000," Ripley said. "There would be the person who has the winning ticket, one chamber business member will be drawn out of the fishbowl and the other third will stay with the chamber since we're nonprofit. It will help fund our chamber of commerce."
Dozens of businesses have committed to participate in the showcase, as listed below:
Banking, insurance and real estate
» Farm Bureau agent Brian Clopton, Farm Bureau agent Dustin Huffman, Farris Insurance Agency, First Citizens Bank and Trust, Jeff Kincaid Insurance Group, Mull Inc., Nationwide Insurance Bowers-Messenheimer Agency, Thompson Realty
» Bella Vino Trattoria and Wine Garden, Case Farms Chicken, Catawba Brewing Co., Chick-fil-A, Cup n' Spoon Coffee and Yogurt Bar, Foothills Online Food Hub, Highlands Family Farm, Judge's Riverside BBQ, Lake James Cellars Winery, McDonald's, Myra's Diner, Open Hearts Bakery, Swede's Café, The Natural Olive and Co.
» Burke County Public Schools, Burke County Tourism Development Authority, Morganton Community House, Town of Valdese, Western Piedmont Community College
» Carolina Chiropractic Plus, Carolinas HealthCare System Blue Ridge, Lasting Impression Salon, Mountain Ear Hearing, The Berkeley
Manufacturing and services
» AccuForce, Catawba Valley Staffing, James Tool Machine and Engineering, Marves Industries, McNeely Pest Control, Settlemyre Nursery, Simply Green Recycling, Triangle Contractors, Wendy B's Custom Screenprinting and Embroidery
» Audio Video Enterprises, C.L. Reeves Photography, CoMPAS Cable, Kicks 103.3 FM Radio, Old Colony Players
» Eagle Rock Camp, Foothills Conservancy of North Carolina, Henry River Preservation Fund
Of those businesses, Triangle Contractors is the presenting investor and the platinum investor is Case Farms Chicken. Gold level investors include Carolinas HealthCare System Blue Ridge, CoMPAS Cable, Settlemyre Nursery, the town of Valdese, Farris Insurance Agency, Audio Video Enterprises, Kicks 103.3 FM Radio, Convention Makers, Wendy B's Custom Screenprinting and Embroidery and Catawba Valley Staffing.
The deadline for businesses to register for the showcase is Friday. Registration forms can be acquired from the chamber, which is at 110 E. Meeting St. Ripley is the point of contact and can be reached at 828-437-3021 or sripley@burkecounty.org.