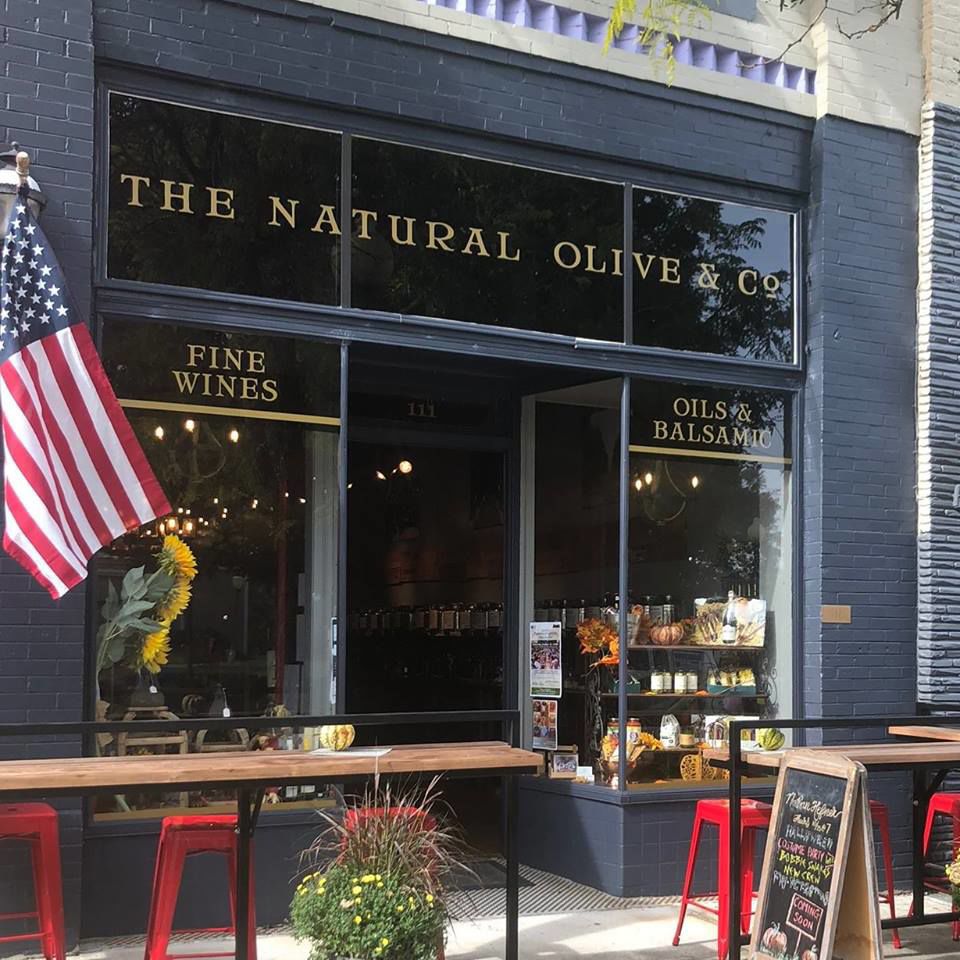 And now, for something totally different.
That's what The Natural Olive and Co. in downtown Morganton will offer on Wednesday, Oct. 23, when it opens its doors to folks looking to go on a "flavor trip."
Describing the event as a "one of a kind experience for your taste buds," The Natural Olive's flavor trip will begin with a pill made from the miracle fruit, which alters the taste of foods and beverages. Participants simply will allow the pill to dissolve over their tongues, transforming sour and bitter foods to those that are sweet.
"With it being October, we know that there are a lot of cancer awareness causes going on this month," said The Natural Olive's Linda Knollmeyer. "This pill is actually great for those who are having some taste side effects with their medications. It's also great for those who have a sweet tooth and are diabetic.
"You can take more savory, non-sweet foods with this pill and still (satisfy) the sweet tooth. You can still satisfy your sweet tooth craving by taking this pill. It's all-natural with no side effects except that it just literally changes the taste receptors on your tongue. That lasts about 30 minutes to an hour."
The Natural Olive's flavor trip will be set up in stations with various foods and drinks to try after taking the pill. The stations will include the store's tangy and tart balsamic vinegars, spicy oils — which Knollmeyer said will almost taste like chocolate syrup — mixed fruits and vegetables that are tart and bitter, tapas prepared by chef Laura Hicks, an IPA which should taste like fruit juice, Guinness that should taste like chocolate milk, and a sauvignon blanc that will taste sweet.
It will be an open flow event where folks can come begin their trip any time during the two-hour span.
Knollmeyer said she and her husband first learned of the miracle fruit pill through the internet a couple years ago, and it's been something she's had in mind for the store ever since.
"We're actually calling it Morganton's first flavor trip," she said. "I don't think anyone else has done it here, or in Burke County. My husband found out a couple years ago it was really big in New York City, Miami and Las Vegas. We were like, 'We need to put this under our cap and save it for a really good time.'
"It just seemed to finally work out this year. We finally got to bring that idea to fruition."
The pill isn't sold in-store at The Natural Olive, but it can be ordered online.
"I really like the health benefits, too," Knollmeyer said. "It's not only great for cancer patients and diabetics, but if you're just a health nut and you're trying to get down those green juices that taste absolutely terrible, you can take one of those pills in the morning before you juice and get that down a lot easier. It'll be way more pleasant."
The event will take place that Wednesday evening from 5:30-7:30 p.m. Reservations are $35 per person and can be made by calling the store in advance at 828-475-6638.