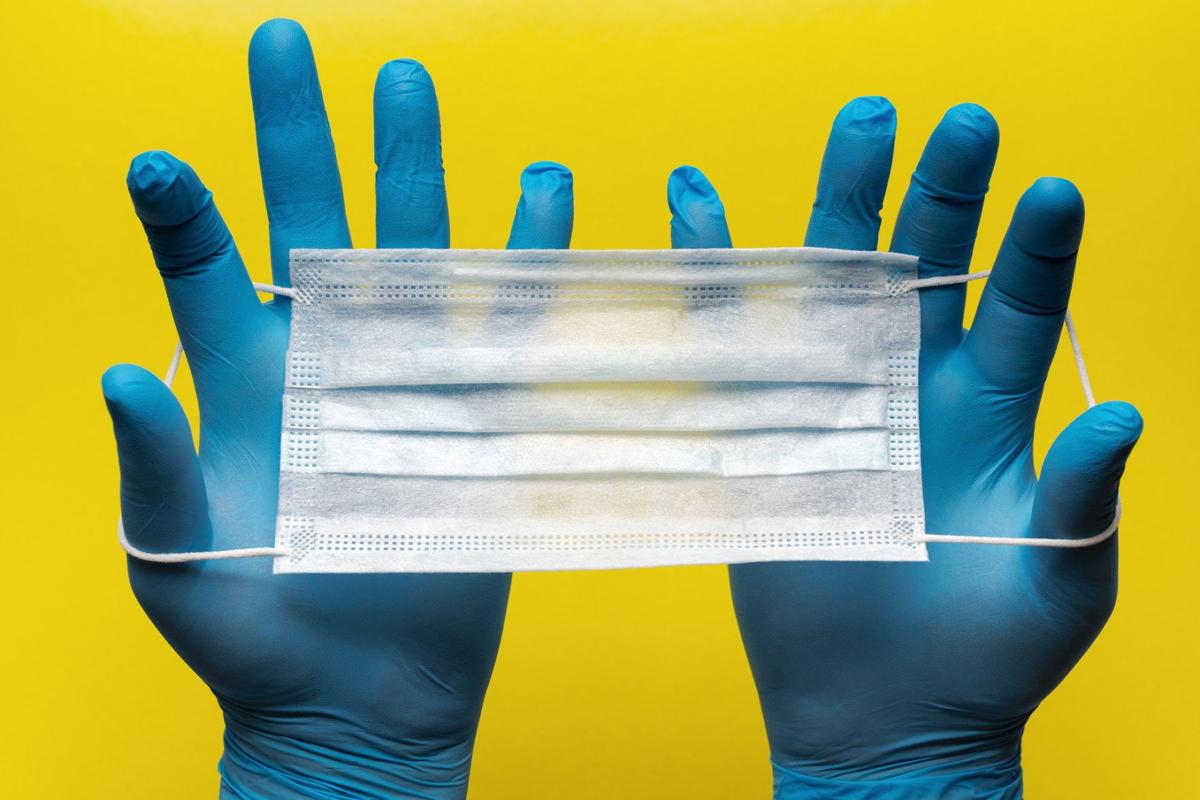 Burke County reported another death and eight new cases of COVID-19 Wednesday.
The new cases brought the county's total to 842 positive cases with 19 deaths, according to media briefings from the Burke County Health Department.
The new death was reported to the county late Tuesday, according to a media briefing. The victim, who was in their 70s, was hospitalized and died from complications associated with their underlying medical conditions. No further information about the patient will be released to protect the family's privacy.
According to the county's COVID-19 dashboard, there were 413 active cases, 405 recoveries, six people hospitalized and 7,130 tests completed in Burke County on Wednesday. The dashboard appeared to be a bit behind the county's media briefings, with only 836 cases logged on the website when this article was published.
Across the state, there were 46,855 laboratory-confirmed cases out of 667,422 tests completed, according to the North Carolina Department of Health and Human Services website. There were 846 people hospitalized statewide and 1,168 deaths, the website said.
Burke County was allocated $420,718 by NCDHHS to help with its COVID-19 response, according to a release from NCDHHS. The state allocated a total of $35 million to local health departments.
The money awarded are to be used to support COVID-19 staffing, infection controls, testing and tracing, IT infrastructure and data sharing and visualization, the release said.
"Our local health departments are critical partners with the state as we fight this virus, and this funding will help them continue and expand their important work," said Gov. Roy Cooper in the release.
The county health department warned that some of Burke County's community spread, which accounts for 34.9 percent of the COVID-19 cases in the county, have occurred from gathering at large group events. The department listed family reunions, funerals, parties of any kind, choir practice in people's homes, Bible studies in people's homes and church services all as examples of where people are coming in contact with COVID-19.
"When residents gather together especially indoors without using face coverings and not being physically distant from each other along with singing, shouting, talking, laughing, etc., it increases the risk of spreading this infection among these crowds like a wildfire," the Wednesday media briefing said.
While some activities might be exempt from the governor's stay-at-home order, public health officials are warning to be cautious before returning to life as normal.
"You might get this infection and never know you had it or the symptoms you develop are mild but you could pass this infection to someone that could end up in the hospital or lose their life," the media briefing said. "The only way to reduce the spread of this infection within county, state or nation is to work together and follow the recommendations until a cure can be found."
County health officials still recommend following the three Ws: wearing a cloth face covering, waiting 6 feet away from others and washing hands frequently with soap and water for at least 20 seconds or using hand sanitizer if soap and water are not available.
State health officials recommend the following groups be tested for COVID-19:
» Anyone with COVID-19 symptoms.
» Close contacts of those with COVID-19.
» Those who live or work in high-risk settings.
» Anyone who has attended a mass gathering, including protests and rallies.
Anyone who wants to be tested for COVID-19 should first call the health department at 828-764-9150 to make an appointment, even if one already is parked in the health department parking lot.
For any other questions about COVID-19, call the Burke County Public Information Line at 828-764-9168.
Concerned about COVID-19?
Sign up now to get the most recent coronavirus headlines and other important local and national news sent to your email inbox daily.