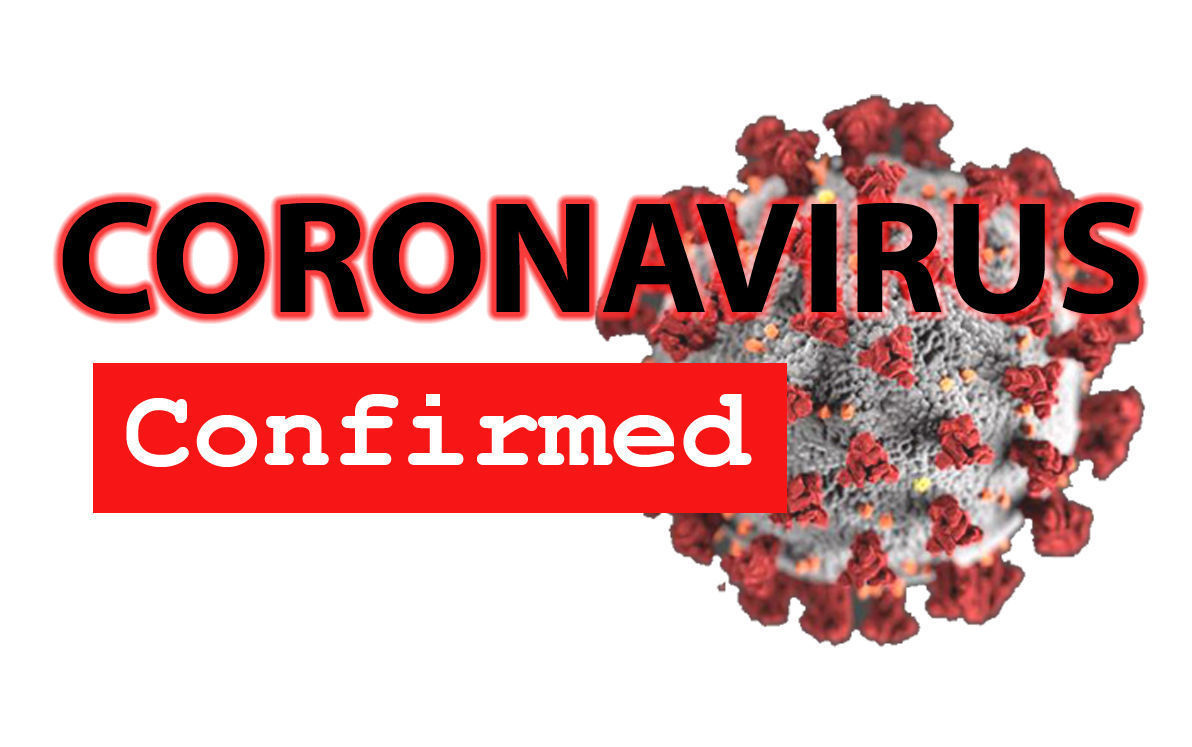 Burke County reported its first death related to COVID-19 on Saturday.
The positive cases of COVID-19 has risen to 18, with five additional cases reported as of Saturday afternoon. Eight of the cases are at long-term care facilities, according to county officials.
A release from Burke County said that Burke County Unified Command is deeply saddened to have to report and confirm Burke County's first death associated with COVID-19.
The individual had been hospitalized and died Saturday from complications associated with the virus. The patient was in her late 70s with underlying medical conditions. To protect the family's privacy, no further information about the patient will be released, according to county officials.
"Unfortunately, this serves as a real reminder of the dangerousness of this virus and the potential risk for those most vulnerable within our community," the release said.
Rebecca McLeod, Burke County Health director, said, "We are deeply saddened, and our hearts and prayers go out to the family and friends of this individual. We know that everyone that cared for this individual did everything they could, and we greatly appreciate their effort. As our county, state and US continues to fight this pandemic, we urge residents to continue to remain calm but diligent about continuing the strategies to help reduce the community spread of this virus."
McLeod said it is crucial that everyone remembers to abide by Gov. Roy Cooper's Stay-At-Home order, practice social distancing for those who have to be out in public, wash your hands often with soap and warm water for at least 20 seconds, if soap and water are not available and use an alcohol-based hand sanitizer, avoid touching your eyes, nose, and mouth with unwashed hands. People also should avoid close contact with people who are sick, stay home when you are sick, cover your cough or sneeze with a tissue, then throw the tissue in the trash, clean and disinfect frequently-touched objects and surfaces, according to information from the health department.
The release said everyone can fight this virus together, but everyone must do their part.
"Again, we express our heartfelt sympathies to all those dealing with this loss and express encouragement to all those battling this infection and the caregivers by their side," McLeod said.
Catawba County also reported three new cases of COVID-19 on Friday, and two more Saturday bringing the county's total number of residents who have tested positive to 22.
The county said the total case number is based on COVID-19 test results. However, not all cases of COVID-19 are tested, so this does not represent the total number of people who have or had COVID-19, according to its release.
Caldwell County reported six additional positive cases Friday and Saturday, bringing its total to 11 positive cases. Eight of the positive cases are located in the 28645 zip code and three are located in the 28638 zip code.
Officials in Caldwell County said at this time, it can take up to 10 business days to receive results of a COVID-19 test.
North Carolina Department of Health and Human Services reported Saturday there have been 24 deaths associated with COVID-19, with 2,402 positive cases of the virus in the state and 31,598 tests completed. The department reported Friday 271 people are hospitalized in the state due to the virus.
While the majority of positive cases — 43 percent — reported in the state between ages 25-49, the overwhelming majority of the 19 deaths reported — 79 percent — are those 65 years old or older.
Local and state officials are asking the public to heed Gov. Roy Cooper's Stay-At-Home order to prevent the spread of the novel virus. There is currently no vaccine for COVID-19.
Burke County also is asking businesses that are not determined to be essential to adhere to the governor's order so the county can reduce the spread of the virus to those most at risk within the community.
"Since this virus is now spreading in the community, it is extremely important to follow the Governor's Stay at Home Executive Order for the next 30 days and only be out to pick up essential items and when out make sure to take proper precautions such as social distancing and hand washing to help reduce the spread of this virus," a release from Burke County on Friday said.
Health officials also say people should wash their hands often, especially after going to stores or touching objects or surfaces that others have touched. Officials recommend washing for 20 seconds and sing a song while doing so and to use hand sanitizer if there is no access to soap and water.
Health officials also are warning people not to congregate anywhere to help reduce the spread of the virus within the community.
Gov. Cooper on Friday urged retail stores to make sure employees are at a safe distance and to limit the number of people they allow in the store at the same time. He also urged people to ask themselves whether they really need to go to the store.
Mike Sprayberry, director of North Carolina Emergency Management, said Friday that state and federal officials are conducting searches for facilities across the state that can hold patients when hospital beds run out.
Sprayberry said on Thursday that the state has made a request to FEMA (Federal Emergency Management Agency) to activate a non-congregant sheltering program to provide thousands of rooms for people affected by COVID-19. As of Thursday, the request and had not been approved, he said.
Sprayberry said it would provide isolation rooms in hotels, dormitories or other buildings for people who have been exposed or tested positive for COVID-19 but who don't need to be hospitalized. The program would take pressure off of hospitals and allow those affected to get the care they need, Sprayberry said.
Burke County Emergency Management Director Mike Willis said the state told him they would notify Burke County if that happens, and while there is no time-frame of if or when that might happen, the state said it will give as much notice as possible if it does.
Burke County has set up a public information line that is open from 8 a.m. to 5 p.m. Monday through Friday. Anyone with questions about COVID-19 can call 828-764-9388. For after hours questions, call the NC Public Information line at 1-866-462-3821.
People having a medical emergency should call 9-1-1 and inform the dispatcher that you have symptoms listed for COVID-19.