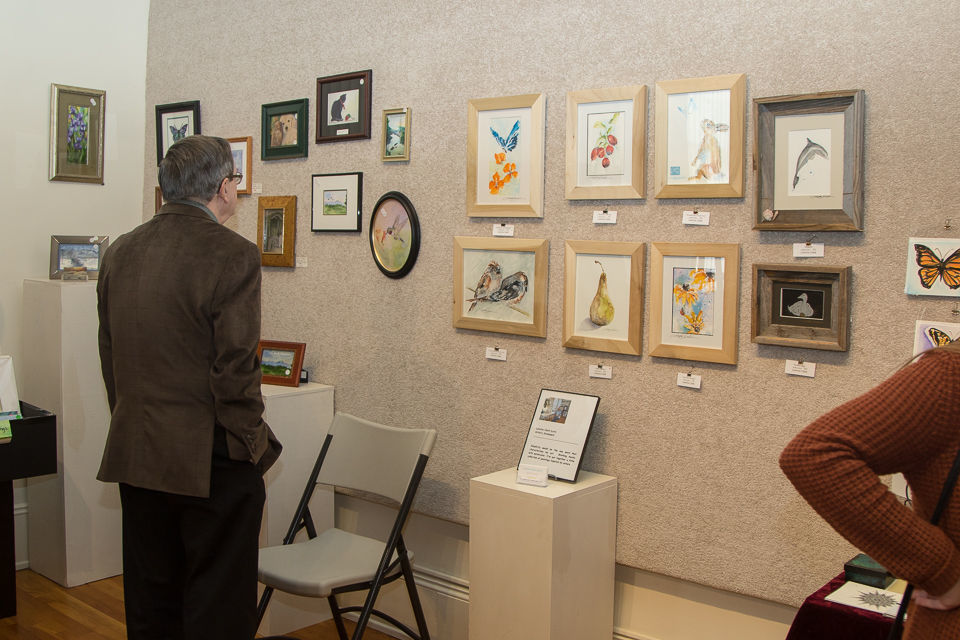 VALDESE — The Rock School Arts Foundation's 33rd annual Open Art Competition is moving online, the organization recently announced.
Typically held in the Old Rock School's art galleries in Valdese, the competition this year will be held at rockschoolartgalleries.com due to the COVID-19 pandemic. Opening day for the art competition is slated for Saturday, Sept. 5.
"We welcome artists 18 years and older to enter a two-dimensional work of art into our competition," said Sharon Bowman, executive director for RSAF.
Artwork drop-off and pickup appointments are available online for interested artists. Despite the competition moving online, the RSAF is not asking for artwork to be submitted in file form. Actual pieces of artwork are to be dropped off at the appointed time with all pertaining information and entry fee.
Pieces of art will be hung in one of the galleries and photographed to put online.
"Once all pieces have been received, they will be judged," Bowman said. "When the winners have been chosen and we are sure we have all images ready to upload, the artwork will be returned on the day and time chosen."
This year's judge is Allan Butt, an award-winning artist working in Charlotte. Winners of the first place ($500), second place ($200) and third place ($100) awards will be notified before the exhibition's opening day online. The public will be able to vote online for the People's Choice Award ($50) from Sept. 5—11.
For more information, including entry guidelines, the artist release form, or to schedule drop-off and pickup appointments, go to rockschoolartgalleries.com. To contact Bowman with any additional questions, call 828-838-9806 or email rsaf1893@gmail.com.
The Rock School Arts Foundation office, its galleries and studio are located inside the Old Rock School at 400 Main St. W. in Valdese.
Be the first to know
Get local news delivered to your inbox!