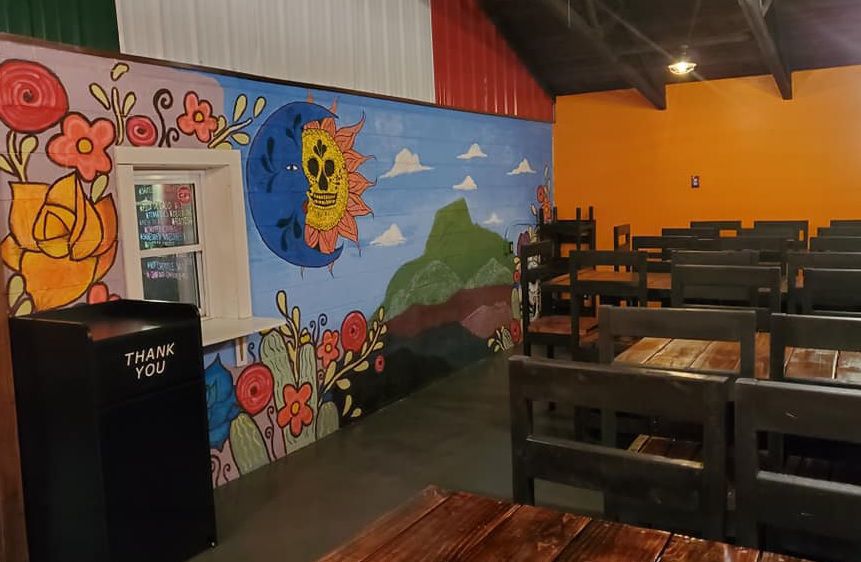 GLEN ALPINE — The newest eatery in the town of Glen Alpine has a familiar format and food, but also a few unique twists and tastes along the way.
Alpine Burrito has been in business for about a month now, rolling onto Main Street and rolling up burritos for what the restaurant's co-owners describe as a rapidly growing customer base.
The Mexican-style restaurant, located at 500 W. Main St. across from Thrifty Mart and co-owned by locals Jamie Freeman and Jessica Wright, offers more than burritos. Some of the daily specials offered so far include stuffed peppers, arroz con pollo, tostadas, quesadillas, tacos, taquitos, enchiladas and more.
Some other favorites and unique items offered by Alpine Burrito so far include carne asada fries, cotija cheese (a sharp Mexican variety), house-made pico de gallo and Wright's chipotle salsa.
Freeman, who's new to restaurants, said he lived on the West Coast for four years and brought some California-style cooking ideas back home with him for Alpine Burrito. Wright says she has been around the restaurant business her entire life and sees the place as the culmination of a longtime dream of having her own store.
"We just knew the town of Glen Alpine needed a place to have some nice food," Freeman said. "Everyone here has always had home-style, so we needed something different here. Having the assembly line-style of ordering your food, you can make it the way you want it. We wanted it to not be so focused on dining in, but more of a 'you can get your food and go' type of thing.
"It's more of a convenience. Most of the people who drive through here are either going in to work or they're coming home. They just want to get something quick. That's just the basic idea we had on it."
Wright brings front- and back-of-house restaurant experience to the table for Alpine Burrito, and some of that experience may have paid off as the opening process was stymied for several weeks as North Carolina dealt with the COVID-19 pandemic, including the halting of dine-in service for quite some time.
"It's been hard," she said. "We had actually signed for the lease on this building in February. My husband did all the construction here. He added on, and all that. We expected like a month of renovations and clearly didn't see anything like this coming. It put us in a bad situation.
"It was either we get passed by the health inspector or we just give up now. We forked out all of our savings on both sides, and it was just like, 'What's next?' If we don't get open now, we might as well just not even try to open."
Wright said the feedback so far has been very positive, though she noted that Alpine Burrito is open to constructive criticism. Freeman added that the group still is learning on the fly.
"It's gone great so far. No complaints," Freeman said. "We're building a great customer base. They've left us a lot of good reviews. We're constantly striving to do better and improve in certain areas where we can. It's kind of a learning process right now because we've only been open for a month.
"I've just seen different ways people order their food where I've never thought of it that way. I've found some new flavors that are really cool. Opening a restaurant, you learn a lot of things trying to keep track of everything, keeping everybody in order and rearranging the kitchen to make it more successful and more productive."
Alpine Burrito's hours of operation are 11 a.m. to 9 p.m. Monday through Thursday, 11 a.m. to 10 p.m. Friday through Saturday, and 11 a.m. to 3 p.m. on Sunday. For more information, call 828-334-3518.