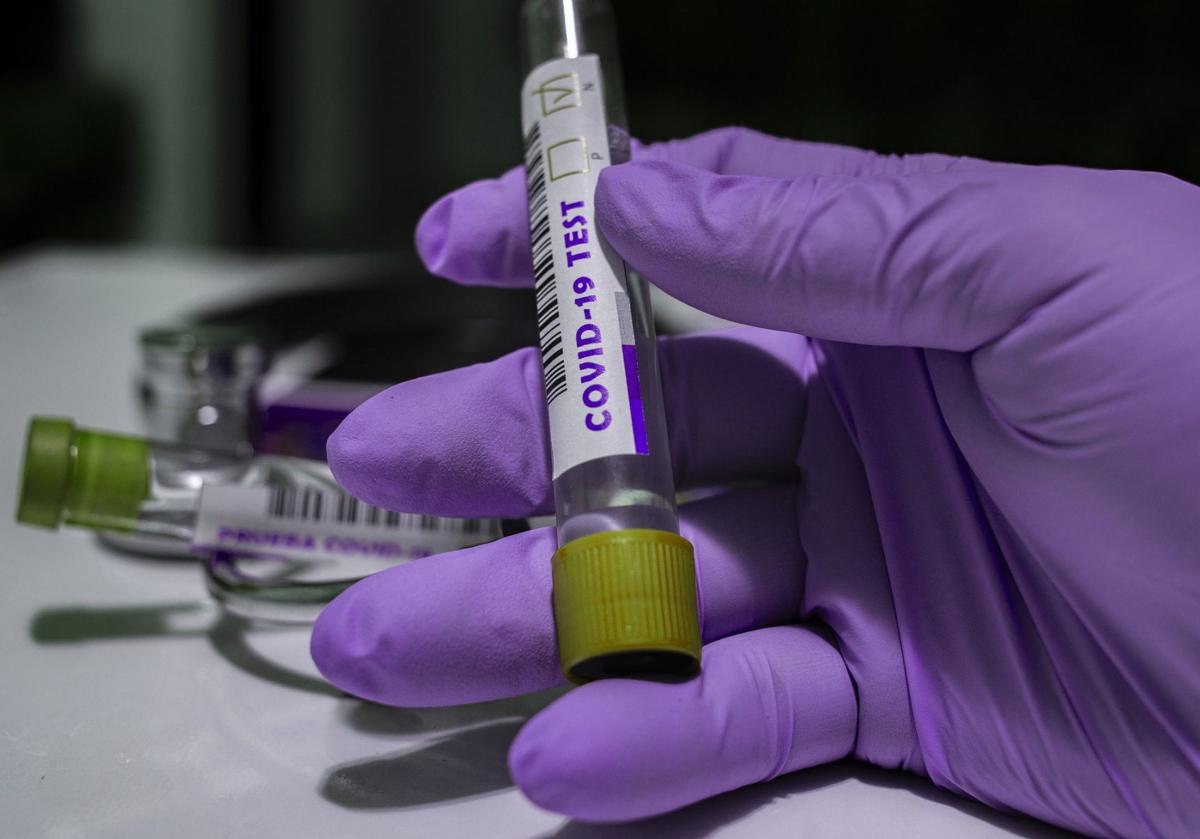 Burke County added 20 positive cases of COVID-19 Friday and Saturday, with nine on Friday and 11 on Saturday.
The new cases took the county's total up to 873, according to a media briefing from the Burke County Health Department.
The county's online COVID-19 dashboard was four cases behind the county's media briefing Saturday afternoon, registering that there were 869 total confirmed cases in the county. Of those cases, 463 people have recovered while 387 cases still are active and there have been 19 deaths.
There are six people hospitalized in the county due to the virus, according to the dashboard.
Johnnie Carswell, chairman of the Burke County Board of Commissioners, updated the county's state of emergency to acknowledge that, while many outdoor activities considered to be high-risk are no longer off-limits, residents still should be cautious to reduce the strain on emergency medical services personnel and medical facilities.
The updated order directs anyone within Burke County to use extreme caution when participating in outdoor activities, whether it be as high risk as rock climbing or swift water boating or as low risk as walking.
Those camping overnight in the Pisgah National Forest or Linville Gorge Wilderness Area also are ordered to use extreme caution.
It also requires people to take extra provisions when walking, hiking or backpacking and to be prepared to stay longer than they expected if there's an emergency.
The order also states people should continue practicing COVID-19 preventative measures and social distancing.
North Carolina's total number of cases broke 50,000 Saturday.
The state added 1,652 cases Friday and 1,549 cases Saturday, bringing the total to 51,389, according to the North Carolina Department of Health and Human Services.
NCDHHS reported 1,212 deaths Saturday, with 883 people hospitalized across the state.
NCDHHS was awarded $1.5 million to support and expand Hope4NC, a program that connects citizens to mental health support and helps them cope and build resiliency in times of crisis, said a release from NCDHHS.
"COVID-19 is taking a toll on the mental health and overall wellness of North Carolinians. Anxiety and depression and other behavioral health issues are on the rise," said Kody H. Kinsley, NCDHHS deputy secretary for behavioral health and intellectual and developmental disabilities. "This will fund our Hope4NC program which provides a direct connection to individuals who are in crisis or seeking help on how to cope, stay healthy and build resiliency during these challenging times."
The grant, funded by FEMA in coordination with the Center for Mental Health Services within the Substance Abuse and Mental Health Services Administration, will fund the program's existing helpline, which can be reached at 1-855-587-3463, and enable a crisis counseling program tailored for COVID-19.
The program is being designed to provide supports and connections for historically marginalized populations by hiring people who represent those populations and people with cultural and linguistic competency, the release said.
"We know that we can't just talk the talk when it comes to addressing health disparities and improving health equity during this public health crisis, but we have to walk the walk," Kinsley said. "Our priority focus on historically marginalized populations is evidence of our commitment to doing this better and making our system work better for all people."
County health officials continue to encourage people to consider staying home, even as events and businesses start to open up.
Friday's media briefing again said that community spread, which is the source of 35.5 percent of the county's COVID-19 cases, is coming from residents getting together at events like family reunions, funerals, parties, choir practice in people's homes, Bible studies in people's homes and church services.
"When residents gather together especially indoors without using face coverings and not being physically distant from each other along with singing, shouting, talking, laughing, etc. it increases the risk of spreading this infection among these crowds like a wildfire," the media briefing said.
It still is recommended that people follow the three Ws: Wear a cloth face covering, wait 6 feet away from others and wash hands frequently for at least 20 seconds.
Anyone who has been tested for COVID-19 but has not received their test results should self-isolate at home and away from other people in their household until they receive their results, which could take two to four days, the briefing said.
Those with additional questions should call the county's public information line at 828-764-9168, which is open Monday through Friday from 8 a.m. to 5 p.m. Leave a message for calls made after hours and a staff member will return the call once they return.
Concerned about COVID-19?
Sign up now to get the most recent coronavirus headlines and other important local and national news sent to your email inbox daily.