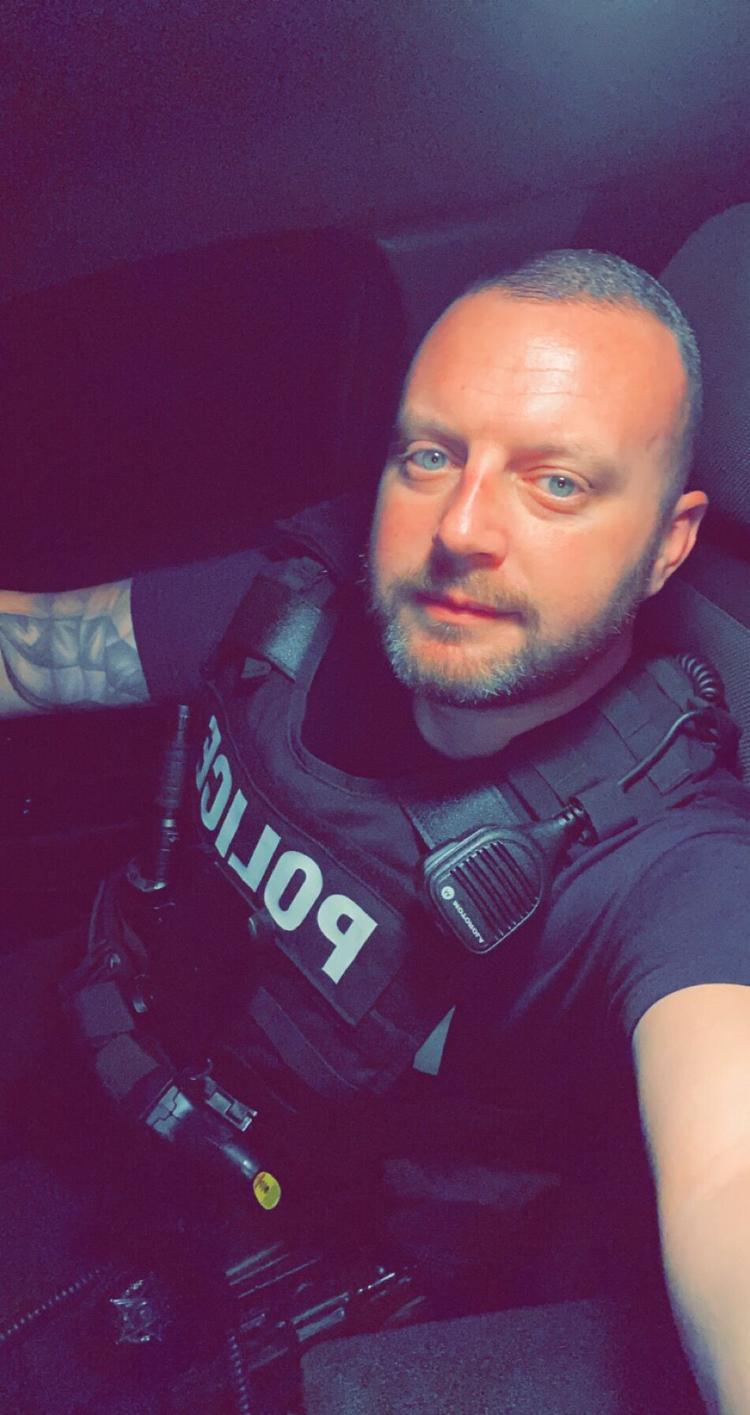 Cody Jarvis always wanted to be a police officer.
And a stroke of mischance in the military set him on the path to his calling.
Jarvis, 32, enlisted in 2008 in the U.S. Army with plans to be a crew member on a helicopter.
However, as he was choosing what job he would do he found out he was color deficient, meaning his eyes weren't as sharp with color as they needed to be as a helicopter crew member.
So it was back to the drawing board for him to choose another job. Jarvis decided on the family business, so to speak, when he chose to be a military policeman.
Both of Jarvis' parents were in law enforcement. His mother is a detention officer and his stepfather is a patrol officer.
Jarvis enlisted in the U.S Army in 2008 and went to nine weeks of basic training and then went straight into military police training at Fort Leonard Wood, Missouri. "It was the coldest place I have ever been in my entire life," Jarvis said. He added, "If I never go back to Fort Leonard Wood I will be just fine. Or the state of Missouri during the winter because that was an extremely cold experience."
When he graduated from his military police training, Jarvis was stationed at Fort Bragg. Most everyone he trained with was sent to Germany, he said. Fort Bragg was where he spent his military service, except for the 10 months he spent on a tour of Iraq.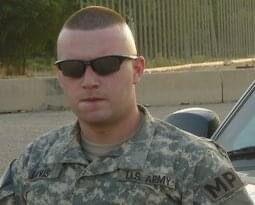 He was in and around Baghdad, Iraq, mostly assigned to a joint task force between the Army and Air Force conducting security for the U.S. base there.
The biggest thing Jarvis said he learned during his tour of Iraq was that the common misconception that Iraqi's hate Americans is not true.
He learned the Iraqi people were grateful and appreciative for the American military. They also got to work with some Iraqi police forces and learn how policing is done in that country.
"I did take away a newfound appreciation from the people of Iraq, the citizens there in the towns that we did get to meet, (who) were very appreciative to have the American people helping them," Jarvis said.
While there were Iraqi people who worked on the military base, Jarvis also visited local markets and talk to everyday Iraqi people. The markets netted Jarvis some items that have become keepsakes.
Jarvis bought his mother, Gina, a set of wine glasses for her birthday after seeing the seller make them "sing." He also bought two rugs and other souvenirs unique to Iraq.
Even though he got to learn and experience life in a different culture, Jarvis' primary worry while in Iraq was a worry shared by many soldiers throughout generations.
"The big thing I was worried about was if I was going to make it back home alive," Jarvis said.
His unit responded to some vehicle Improvised Explosive Devices and several indirect fire hits during his tour in Iraq. But he made it home alive and in good condition.
Jarvis knew when he enlisted he knew the military would not be a career but he also knew when he got out he wanted to continue to serve his community.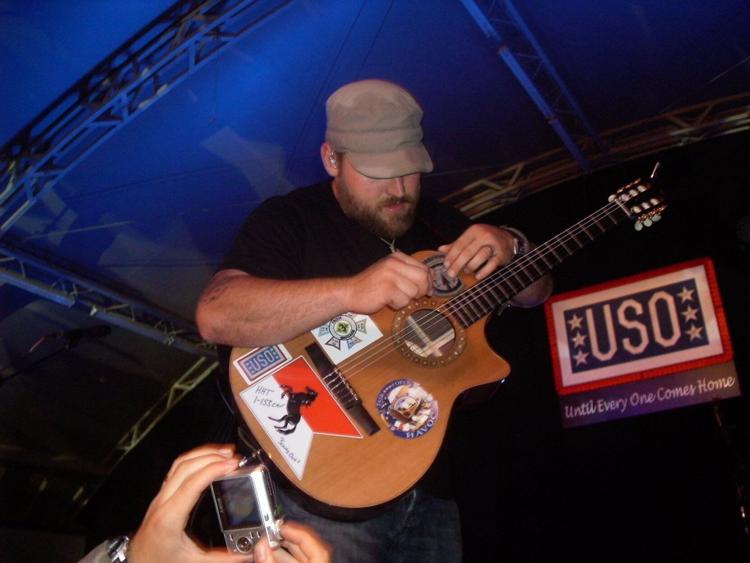 And he didn't have to think too hard about how he could do it.
Jarvis got out of the Army in early 2012. Two months later, he started basic law enforcement training at Mitchell Community College.
Law enforcement was a career Jarvis decided he wanted to do at a young age.
"As a matter of fact, when I was younger, really young, I used to ride around in my cousin's Barbie car with an ink pen and a sticky note pad and I would write my family tickets for whatever I felt like," Jarvis said.
When he was a bit older, his mother was working in the police office in the city of Claremont in Catawba County.
Gerald Tolbert, who is now retired, was chief of police for the city at the time and has been a close family friend.
When Jarvis was in the fourth grade, he told Tolbert he would work for him when he grew up. He ended up keeping that promise, taking his first law enforcement job in Claremont in 2012, working for Tolbert until November 2013. Tolbert retired the next year, Jarvis said.
Jarvis works full-time for the town of Glen Alpine as a patrol officer and part-time for the town of Catawba as assistant chief. He joined Glen Alpine in March.
He has taken his career to social media recently.
And Jarvis now has more than 32,000 followers on TikTok page.
Jarvis said he was reluctant to get a TikTok but his best friend, who is a deputy, showed him TikTok and what he was doing on his page.
Jarvis initially thought the social media app was stupid but he got bored one night and started watching videos. He saw all kinds of officers doing videos with the hashtag "Humanize the Badge."
"They are showing the world that, 'Hey, we're not robots. We care. We have emotions and we cry,'" Jarvis said.
Because of that, Jarvis decided he wanted to be apart of humanizing the badge.
To follow Jarvis, search for majorcj88 on TikTok.
Jarvis lives in Catawba County and has one child.
Be the first to know
Get local news delivered to your inbox!