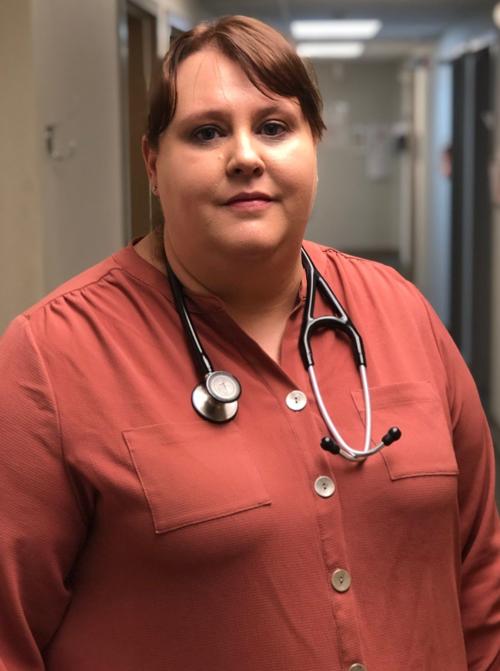 Morganton resident Denise W. Baker recently joined Burke Primary Care as a certified family nurse practitioner, bringing more than 20 years of experience in nursing, operating room care and long-term resident care.
She will team with Dr. Keith Smith in the treatment of his patients. Burke Primary Care's nurse practitioners are advanced practice registered nurses who work in collaboration with the practice's other healthcare professionals to deliver family-focused care.
Baker earned her master's degree of science in nursing from Simons College in Boston in 2018, her bachelor's degree of science in nursing from Western Carolina University in 2012, and her associate's degree in nursing from Asheville-Buncombe Technical Community College in Asheville in 1997. In 2018, Baker earned her N.C. Department of Transportation Medical Certificate to assist patients applying for their commercial driver's license.
Most recently, Baker was employed by Carolina Caring/Catawba Regional Hospice as nurse practitioner/team lead, and in the CVS Pharmacy Minute Clinic assessing and diagnosing patients at the Hickory location. Additionally, Baker developed and managed care plans at the Center on Aging and Health in Erwin, Tenn., and as a case manager and nursing rehabilitation supervisor at Lutheran Home West.
An avid gardener, Baker enjoys spending time with her family and 10-year-old Labrador retriever, traveling and reading.
"Denise Baker brings a wealth of valuable and broad patient care experience that reaches back over 20 years," said Scott Gallagher, chief operating officer for Burke Primary Care. "The blend of her administrative nursing management and her experience in senior citizen care make her a great fit for our growing practice."