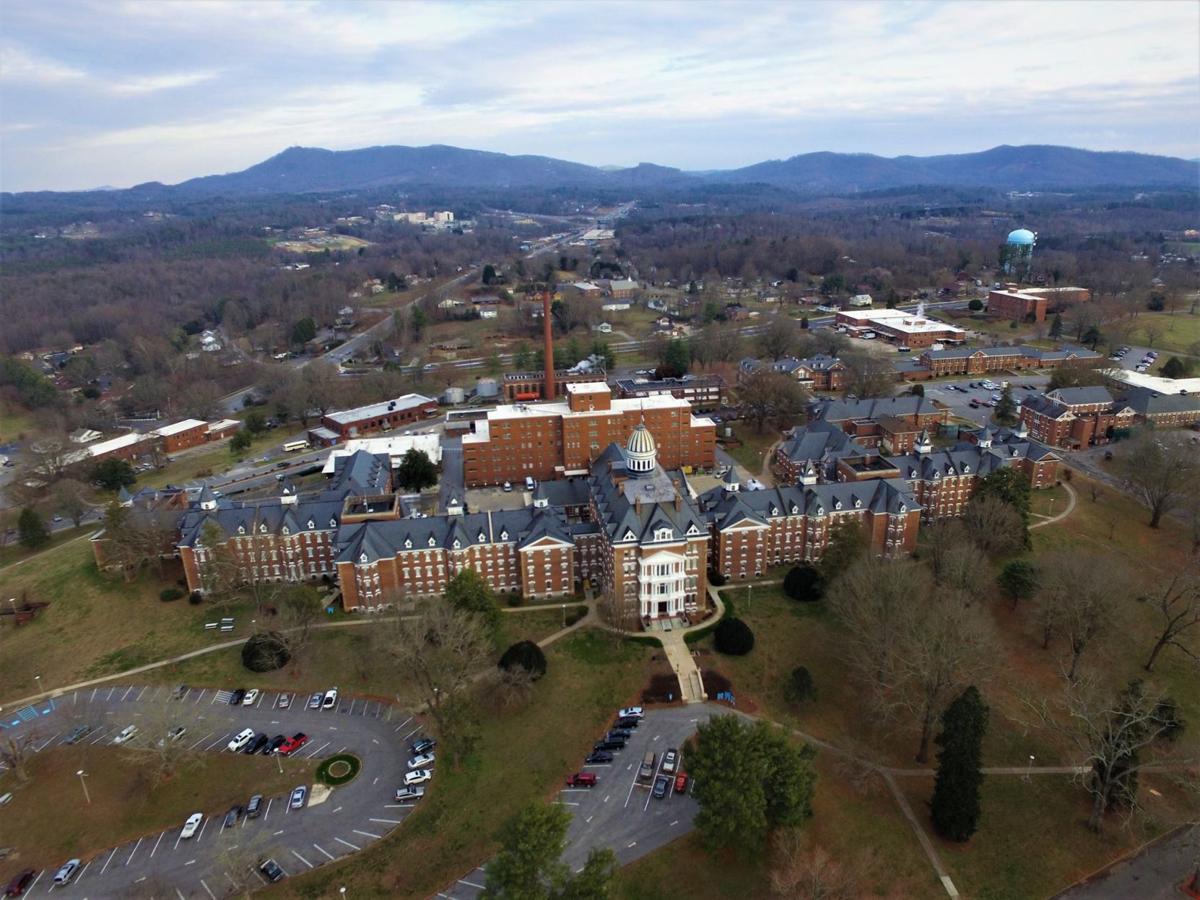 Burke County is home to many beautiful areas, both natural and manmade, and a current contest is proof positive of that fact.
Healthcare staffing provider Soliant announced on its website late last week that Morganton's Broughton Hospital is one of 96 nominees in its vote to identify the 20 most beautiful hospitals in the United States.
Broughton, which is projected to open a new campus on adjoining property later this year, placed 14th in the contest one year ago after turning in at No. 18 in 2017.
In 2018, Soliant made the following observations when recognizing Broughton at No. 14: "The sole 'heritage' building on our 2018 list (and only the second ever, after Johns Hopkins), 134-year-old Broughton is the oldest building ever to make our rankings. Its marble-and-brick facade proves that some of the most beautiful buildings are traditional designs that have stood the test of time."
Hospitals in the contest were nominated by the public throughout the month of May and results of the vote, which is in its 10th year, will be announced on July 17 after voting closes on July 15. Participants may vote multiple times until that date.
In a press release, Soliant said nominations were taken to "spotlight hospitals that integrate aesthetics and dedicated staff as elements of beauty which contribute to the health and well-being of their patients."
"As hospitals throughout the U.S. dedicate themselves to enhancing patient care in their communities, it's clear that beautification efforts, from aesthetics to compassionate and experienced staff, are vital in patients' treatment plans," said David Alexander, president of Soliant.
"Patients, healthcare providers and community members have acknowledged an exceptional group of facilities that understand the important roles beautiful and nurturing environments, along with caring staff, play in delivering the best possible care."
Other facilities in North Carolina that were nominated include CarolinaEast Medical Center in New Bern, FirstHealth Moore Regional Hospital in Pinehurst, UNC Medical Center in Chapel Hill and Vidant Medical Center in Greenville.
Last year's contest winner was Golisano Children's Hospital of Southwest Florida in Fort Myers, Florida.
According to the release, Soliant will donate $2,500 to the foundation of the hospital that wins the 2019 Most Beautiful Hospital title in recognition of the contest's 10th year.