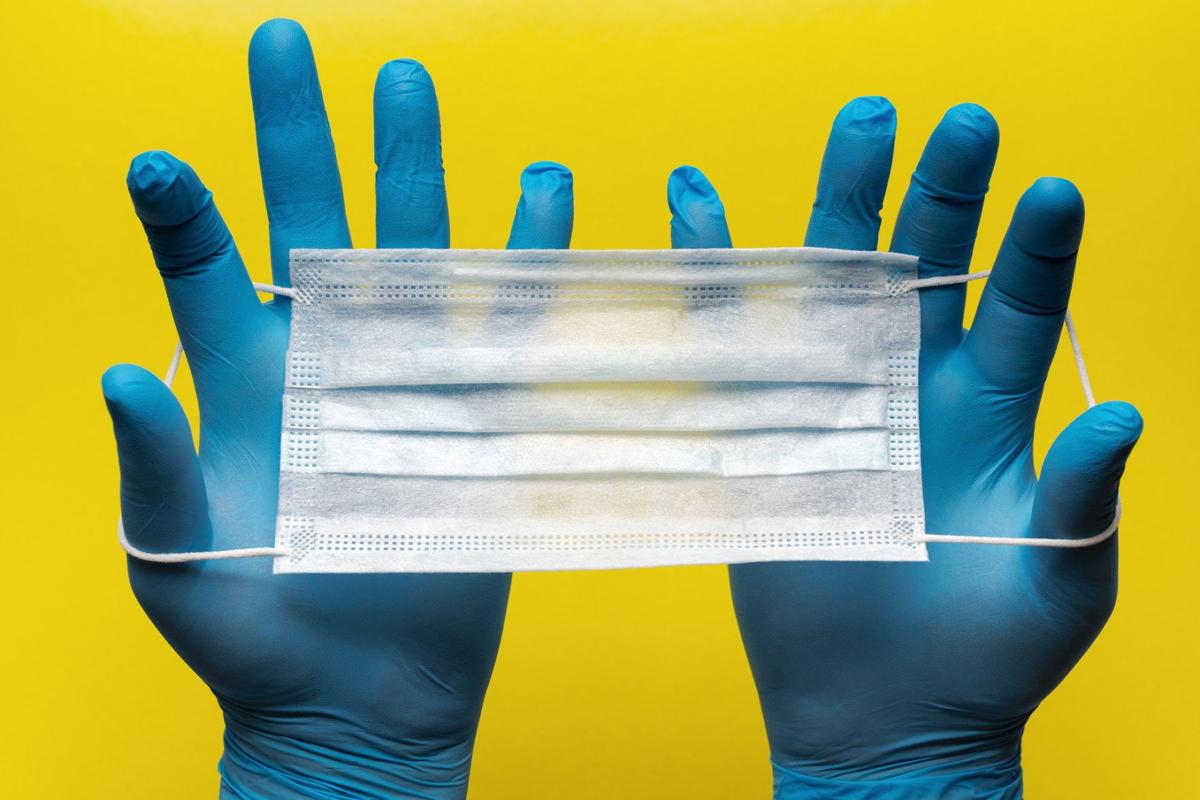 Burke County's COVID-19 cases rose by 12 Friday, bringing the county's total number of cases to 786.
Of the total number of cases, 460 are active, according to the county's COVID-19 dashboard. AN additional 308 people have recovered and six are hospitalized.
County health officials did not make an update available Saturday by press time.
Across the state, cases also are on the rise.
There have been a total of 42,676 lab confirmed cases, according to the North Carolina Department of Health and Human Services website. There are 823 people hospitalized, and 1,104 people have died from COVID-19.
Dr. Mandy Cohen, secretary of NCDHHS, gave an update on data trends for COVID-19 across the state.
She said the number of people who have come into hospital emergency rooms over the last week has seen a slight uptick, and there has been a "fairly sizable" increase in lab-confirmed cases as the state marked 1,768 new cases, a new daily high for the state, Friday.
The state also has seen a record-high number of testing performed, which Cohen said made state health officials expect the number of positive cases to increase, but not at such a fast pace.
"It's the pace of the increase that is concerning, and shows us that this virus is still very much present in our communities across our state," Cohen said.
The percentage of completed tests that are positive is now at 10 percent, Cohen said. She said that puts North Carolina among the states with the highest percentage of positive tests, and that state health officials would like to see the number closer to 5 percent.
Cohen said the trajectory of hospitalizations for North Carolina also is on the rise. She said the continued rise of hospitalizations is concerning, but hospitals still have capacity to meet the increased demand.
Testing has tripled on average over the last month for the state, rising from around 5,000 tests per day to around 15,000 tests per day.
In Burke County, community spread now has overtaken congregate living and close contact as the main exposure source for COVID-19, said data on the county's dashboard.
County health officials said in a media briefing Friday that community spread is coming from individuals gathered in large groups for events like family reunions, funerals, parties, choir practice at one's home, Bible studies at one's home, church services and other similar events.
"Attending these events are fun since most of the community has been apart for a while but it is also very dangerous for some residents within our community," the briefing said. "When residents gather together especially indoors without using face coverings and not being physically distant from each other along with singing, shouting, talking, laughing, etc., it increases the risk of spreading this infection among these crowds like a wildfire."
Burke County Public Information Officer Lisa Moore told The News Herald she understands how difficult it is to miss out on normal worship services.
"As a person of great faith, it was difficult even for me not to be able to go to my regular church service and worship with my church family," Moore said. "But the risk of this infection to those who would be attending services indoors was just too great."
She said her church and others like it were able to find ways to connect with their congregation and offer worship services in different and creative ways.
"The Governor and Public Health Officials decision to close indoor church services was not to infringe on people's right to worship it was just the opposite, to protect the health of the NC residents attending indoor services," Moore said. "The risks posed indoors with people singing, shouting, talking and sitting close together just provides an atmosphere for this virus to spread like a wildfire in the forest."
Moore said some people have tested positive for COVID-19 after attending indoor church services because they didn't follow the three Ws: wear a cloth face covering, wait at least 6 feet apart from others and wash hands frequently with soap and water for at least 20 seconds or use hand sanitizer.
Churches still can meet and worship together, but worship leaders should work on plans to provide services differently so individuals who are at a higher risk of contracting the virus can protect themselves, Moore said.
She recommended having services indoors, but having multiple services with fewer people at each so people can physically distance themselves, but keeping singing out of the services until the risk of spreading the virus is lower. She also suggested having virtual services until it is safer to gather.
"Now is the time for church leadership and congregations to get creative in delivering their message in alternate ways but continuing to love one another and worship together," Moore said.
The health department and Carolinas HealthCare System Blue Ridge will host a discussion with the faith community to go over concerns and developing plans to return to indoor services, Moore said. Anyone who is a member of their church's faith leadership and wishes to participate in the call is asked to call 828-580-5000 and ask for the chaplain's office.
Health officials still recommend those who have gathered in large groups, live or work in high-risk settings, have COVID-19 symptoms or have made close contact with someone with COVID-19 get tested. Call the Burke County Health Department at 828-764-9150 for information on testing.
Concerned about COVID-19?
Sign up now to get the most recent coronavirus headlines and other important local and national news sent to your email inbox daily.