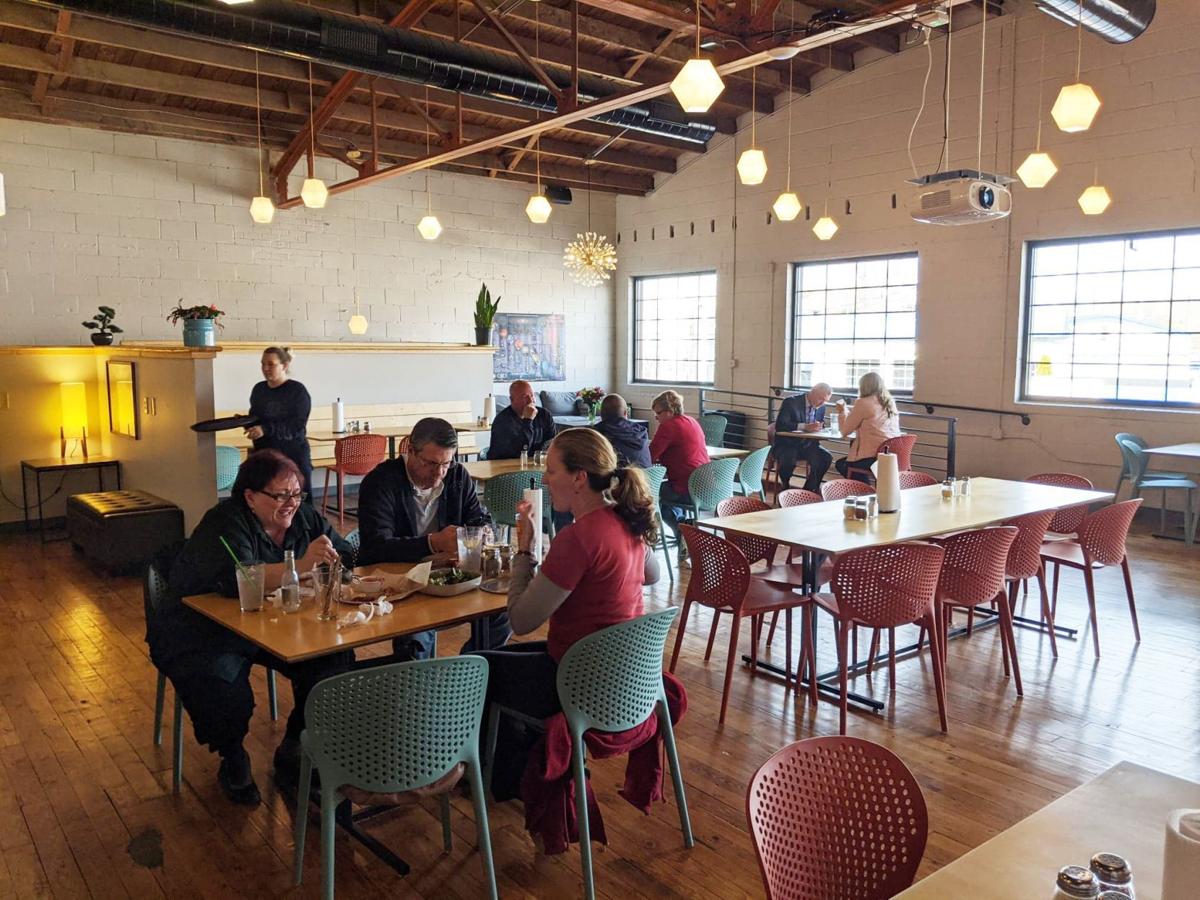 Since March 17 — going on a month now — North Carolina's restaurants have had their dining rooms closed due to the coronavirus pandemic.
Since then, they've been confined to drive-thrus, curbside, takeout and delivery.
For some places, that hasn't required much of a change. Morganton's Cook Out doesn't have a dining room, anyway. Instead, it has two drive-thru lanes and a walkup window, the ideal setup for the current situation.
Pizza chains like Papa John's don't have a dining room either. Delivery and carryout already comprised 100 percent of the business at the chain's Burke locations, and they remain open and — by all indications — busy with those operations.
But for others, especially locally owned places, it hasn't been so easy.
Morganton's Moondog Pizza announced Saturday that it would temporarily close because its workers had gone on strike. The closure continued into Sunday, but the pizzeria began with new hours on Monday.
"Employees were supposed to be paid for the first two weeks of March this past Wednesday, (April 1)," the pizzeria said on Facebook. "However, they couldn't be paid because the world has been shut down. The help for this relief from the government, along with all people of the country filing for unemployment, has not been released to banks yet.
"Therefore, this strike is happening. That's it. Thankfully, there are laws in place with labor board, and when you violate them, you are shut down. That is not what has happened here."
From 11 a.m. to 8 p.m. Monday through Friday, Moondog is offering all menu items except salads (only offering homemade Caesar salads), plus pizza kits, lasagna and build-your-own pasta dishes. From noon to 7 p.m. Saturday and Sunday, the pizzeria is offering only pizza kits, homemade frozen lasagna and homemade frozen stuffed shells.
In Valdese, 100 Main Restaurant and Bar announced Tuesday that it is closing its doors, joining the ranks of some other local spots like Judge's Riverside BBQ and Hwy 55 Burgers, Shakes and Fries that have done so.
"We have decided to temporarily close 100 Main Restaurant and Bar for our staff and customers to better abide by the stay at home order, and to slow the progression of COVID-19 in our community," the eatery posted on Facebook.
"We thank you all for your support and encouragement, but we feel this is the right thing to do — doing our part to keep everyone safe and well. We love our customers and our staff, and we will miss you all terribly. Please take care of yourselves and each other."
With options of where and what to eat dwindling, other places actually have had to alter their operations to keep up with increased business. Blue 42's Burger Bar and Wingery, which just opened in Morganton in January, has adjusted from taking orders for just eight or 10 tables at a time to sometimes working on 50 or 60 call-in tickets at once.
Cars were lined up out of the parking lot for curbside service at the burger joint on Saturday evening. But Gretchen Whisnant, who owns the restaurant with her husband, Chuck, recently told The News Herald they have tried to spread their support among fellow local restaurants.
"We as of owners of Blue 42's have tried to go support Bud's (Korner Kitchen in Drexel), Buck's (Pizza in Morganton) and Twin Brothers (Pizza Co. in Valdese)," Whisnant said. "We've just tried to pick up even new ones. We had not tried out the Boulevard Barbeque, so that was my plan (recently). I just think it's so important that everybody band together."
The Burke County Take Out & Delivery Facebook group, started by the Burke County Chamber of Commerce to promote support for local restaurants during the pandemic, still is thriving, now nearly 3,200 members strong as of Tuesday afternoon.
Kim Ennis James recently posted that Boulevard Barbeque has won over her family. Kristin Birchfield Detter heaped praise on Habaneros Mexican Restaurant. Lori Pyatte Kincaid shared a photo of her sliders and dipper fries from Blue 42's. Misty Hildebrand says she'll be back for more at Bella Vino Trattoria and Wine Garden. And Sandy Gentry England recommends the grilled chicken salads and Waldensian dressing from Myra's in Valdese.
Concerned about COVID-19?
Sign up now to get the most recent coronavirus headlines and other important local and national news sent to your email inbox daily.