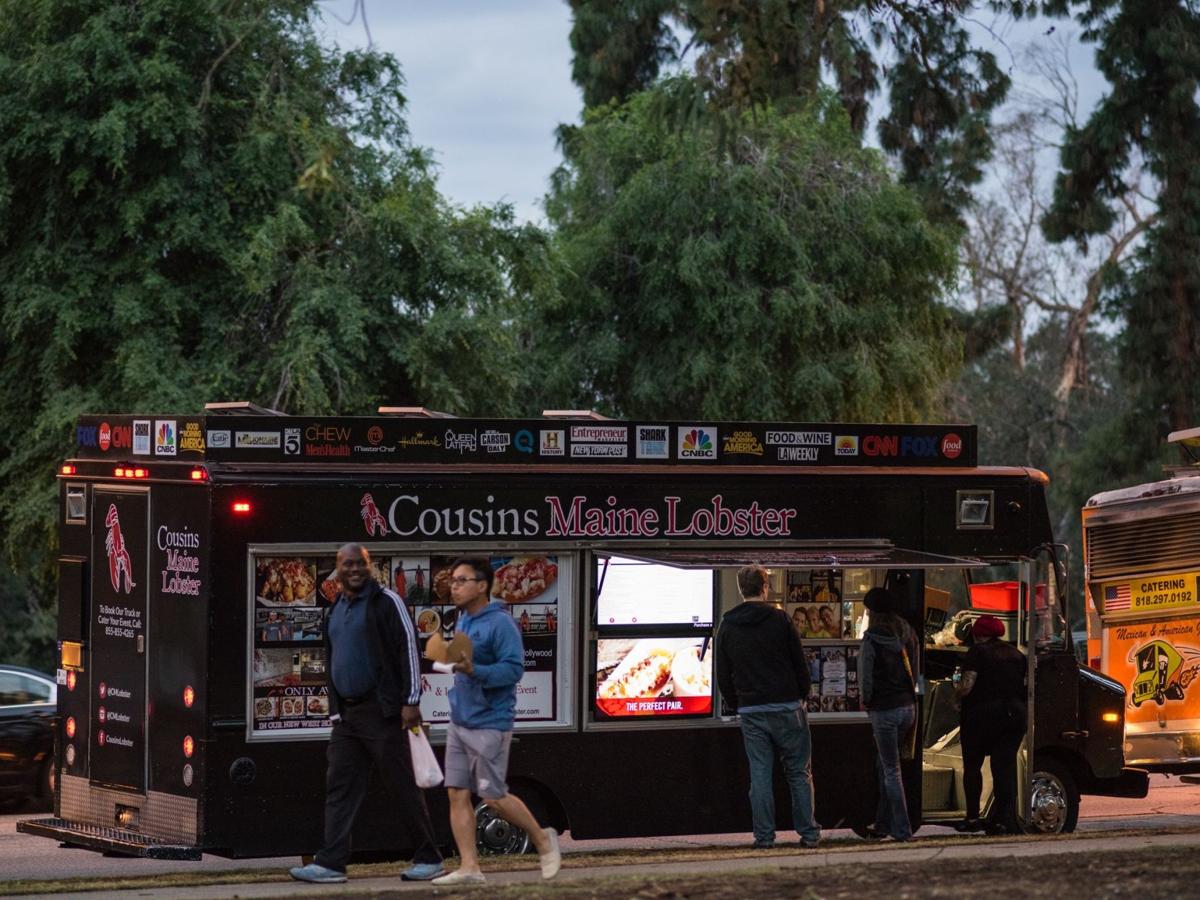 For the second time this week, a taste from the coast of New England is coming to downtown Morganton.
After Lobster Rolls Food Truck visited the Historic Burke County Courthouse Square on Wednesday, Catawba Brewing Co. will play host to Cousins Maine Lobster's food truck from 5-9 p.m. on Saturday.
According to its website, Cousins Maine Lobster has food trucks based out of Charlotte; Raleigh; Atlanta; Columbus, Ohio; Dallas-Fort Worth; Freehold, New Jersey; Houston; Las Vegas; Los Angeles; Memphis; Naples, Florida; Nashville; New York City; Orange County, California; Orlando; Phoenix; Pittsburgh; the Portland Head Light lighthouse; Sacramento; San Antonio; San Diego; and southern Connecticut.
The business also has brick-and-mortar restaurants in Raleigh; Atlanta; Clearwater Beach, Florida; Las Vegas; Manhattan; Marietta, Georgia; Nashville; Neptune Beach, Florida; Times Square; and West Hollywood.
Founded in 2012 by Sabin Lomac and Jim Tselikis, Cousins Maine's food truck concept appeared on the television show Shark Tank shortly thereafter. Since then, the business has grown to include 28 food trucks and also has been featured on Food Network, The Chew, Good Morning America, CNBC and the Cooking Network.
Cousins Maine's lobster rolls use New England-style split-top rolls and claw and knuckle lobster meat, both from Maine.
Ivy Johnson, the tasting room manager for Catawba Brewing Co.'s Morganton location, said she made a connection with the folks at Cousins Maine during an event in Hickory a couple weeks back.
"They were at the Patriot Brew Thru down there in Hickory like two weeks ago," Johnson said. "I gave them my card and told them, 'If you ever want to come to Morganton to Catawba any time, we'd like to have you.'
"She was like, 'Well, we're basically booked up for the whole summer.' But then, like late last week, she called me and told me they had a cancelation. She asked if she could come up here, and she said yes."
Johnson tasted some of the food from Cousins Maine Lobster in Hickory and described it as "delicious."
"They have several kinds (of lobster rolls)," she said. "They've got (a Connecticut-style) one that's warm with butter and another (Maine-style one) that's cold. They also have lobster tacos and a lobster grilled cheese."
Johnson thinks Cousins Maine Lobster will be a hit with those who come out to try it.
Catawba Brewing Co. is located at 212 S. Green St. in downtown Morganton.