Cole's Auto Service and Car Sales has longstanding roots in downtown Morganton, but now the business has a new home.
For the past four weeks, Cole's has been open in a new location at 503 E. Fleming Drive. Owner Terry Cole said multiple factors helped in making the decision to change addresses.
"The building had been for sale for a long time, and I just didn't need that big, old building," Cole said. "I didn't want to try to repair it. I had options, and I just didn't want to spend that kind of money. Allen VanNoppen bought it from the Kirkseys. We leased it for years — for 34 years, I think, we were there.
"I almost retired. I thought about giving it up, but we saw this little building down here and I thought, that place has got some potential. We might could buy that cheap enough and build on to it and remodel it and make a pretty nice little place out of it."
That's exactly what Cole did, and he said it has turned out to be a pretty nice new location.
As for the former building at 202 S. Sterling St., Cole's Auto is the successor to the Giles Motors Ford dealership, which was formed on July 1, 1966, according to business database nccompanies.com, and itself was a descendant of one of Morganton's earliest automotive companies.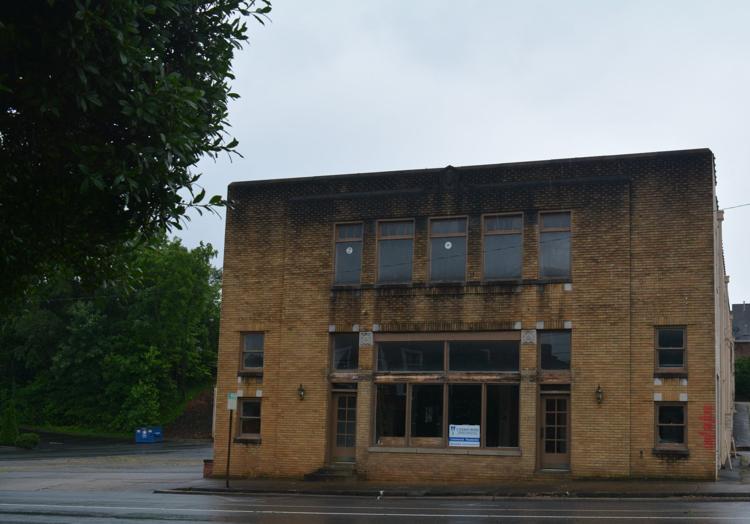 Cole's father, Sherrill, took over the Giles assets when it closed.
"We had been in it since the Ford dealership went out of business," Cole said. "My dad was the service manager for about 19 or 20 years for Giles Motors. When they went out of business, he just went ahead bought the equipment and leased the building from Mrs. Giles.
"We just kept it as a service department and a family-owned business for 34 years."
According to information from the Historic Burke Foundation, the automotive business beginnings of that building go back much further than that. Ralph Waldo Pipkin, who was Morganton's mayor in 1928 and its first city manager, formed the Burke Garage Company and Burke County's first Ford dealership in the location 100 years ago in 1919 in partnership with B.S. Gaither.
The historical significance of the old building notwithstanding, Cole says the new location has been a hit with customers throughout the first few weeks.
"They love it. It's a lot more comfortable environment-wise," Cole said. "It's not like being in a dungeon like that old building. It's got a lot of windows you can see out of. It's just more customer-friendly, I would think."
Cole also has noticed that the plethora of small shops and businesses along East Fleming could be beneficial to draw in more of those customers to his service center and dealership.
"I'm going to do better on car sales. I actually sold one (Friday) morning," Cole said. "I had some people come in a while ago out of this rain looking at cars. I think I'm going to do OK.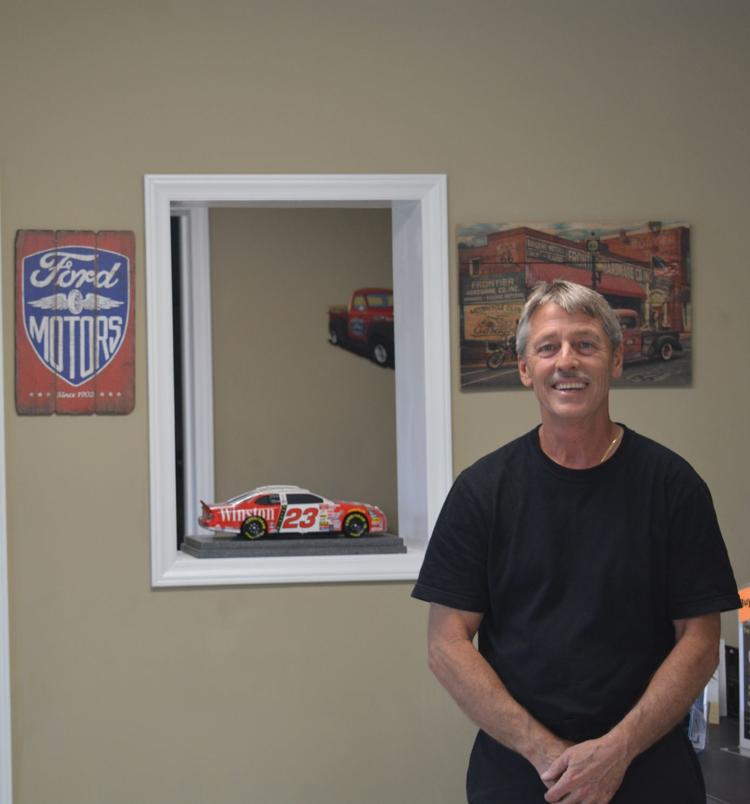 "I sold three or four (cars) out here spreading mulch and working on the building, just out here working before I was even open, actually."
In addition to used car sales, Cole's offers almost all major and minor auto services and repairs except rebuilding transmissions for most makes and models of cars.
For more information, about Cole's Auto Service and Car Sales, call 828-437-3911.