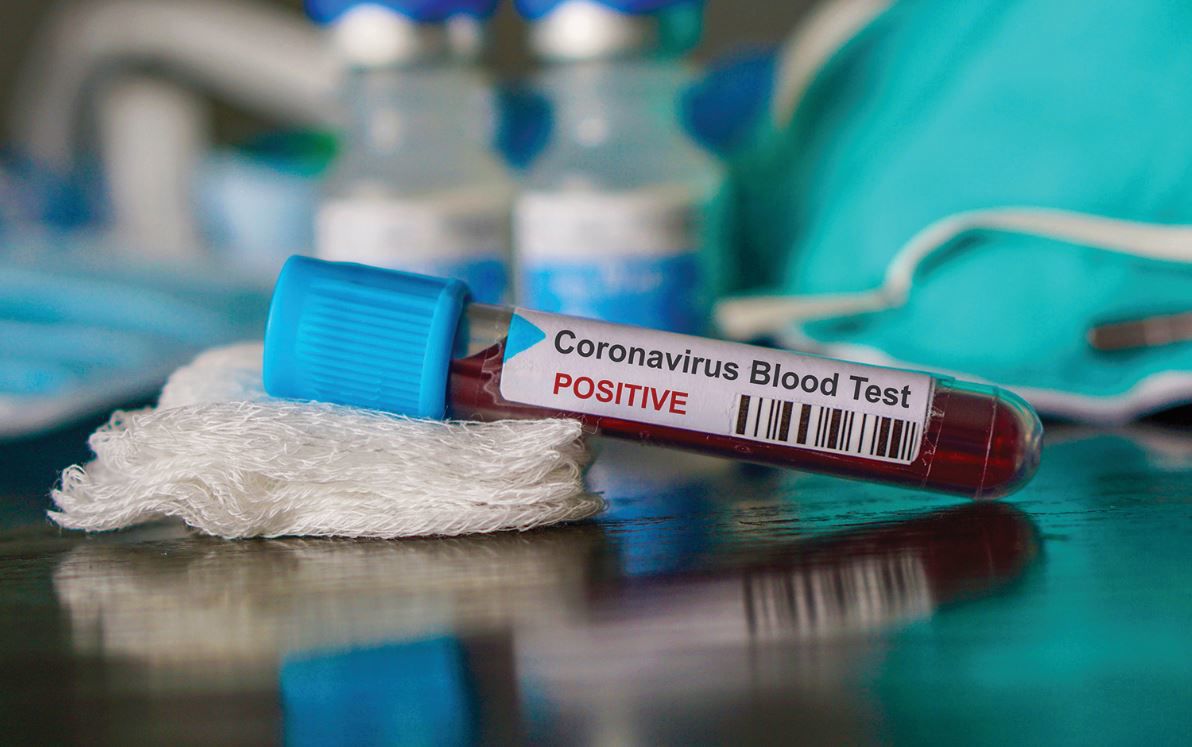 Burke County's positive cases of COVID-19 continued its upward trend on Tuesday.
But by how many cases it has increased depends on from which agency the information comes, Burke County or the state. While the county reported 1,026 positive cases on Tuesday, the North Carolina Department of Health and Human Services dashboard reported 1,033 positive cases for Burke County. The county reported 1,016 on Monday.
The county's daily briefing said some of Tuesday's case numbers are from outside testing from last week and the county just received notification.
Lisa Moore, public information officer for Burke County, said last week that the discrepancy between the number of cases reported by the county and the state is likely due to some positive cases not yet reported to the county. She said if people get tested outside of the county or at other testing facilities and those cases are put into the state's communicable disease database before the county gets notification, the number of cases will not match.
Moore said the county health department reports what it has been notified of by the time its daily briefing goes out.
Burke County's COVID-19 dashboard, which was last updated Monday night, reported that 768 of the positive cases have recovered.
Some of those positive cases came from outbreaks of the virus at two nursing homes in the county, Grace Heights Health and Rehabilitation and Autumn Care of Drexel. According to the state's twice-weekly updates on congregate living outbreaks, the two nursing homes appear to be holding steady and their positive cases haven't increased.
On Tuesday, North Carolina Department of Health and Human Services Secretary Dr. Mandy Cohen announced during a briefing that the state is partnering with Omnicare to conduct testing of residents and staff in all skilled nursing facilities in the state. The state says there are around 36,000 residents and more than 30,000 staff in the 400 skilled nursing homes in North Carolina. It says the testing will start this month and continue through August.
A release from NCDHHS says the insurance of residents and staff will be billed but any costs not covered will be paid by the state.
North Carolina reported 64,670 positive cases and 1,343 deaths, with 908 people across the state hospitalized as of Tuesday.
An order from Gov. Roy Cooper requires residents and staff at businesses to wear a face covering inside and outside when physical distance can't be maintained at 6 feet or greater.
Burke County public health is asking residents to follow the requirement.
And as the 4th of July holiday approaches, public health officials are warning people to be aware of the risks of having parties and getting together in large groups (more than 10 indoors and more than 25 outdoors).
"We encourage residents not to gather in groups on or at the lake, people's houses for cookouts and parties unless you can stay away from each other, wear a face covering and wash your hands frequently," said a county briefing. "These activities could cause another spike in cases within the county."
Those with additional questions or who need more information, contact the Burke County Public Information Line at 828-764-9168, Monday through Friday from 8 a.m. to 5 p.m. After hours, weekends and holidays, leave a message and your call will be answered as soon as staff returns. Also visit the Burke County COVID-19 webpage at www.burkenc.org/COVID-19.
Be the first to know
Get local news delivered to your inbox!