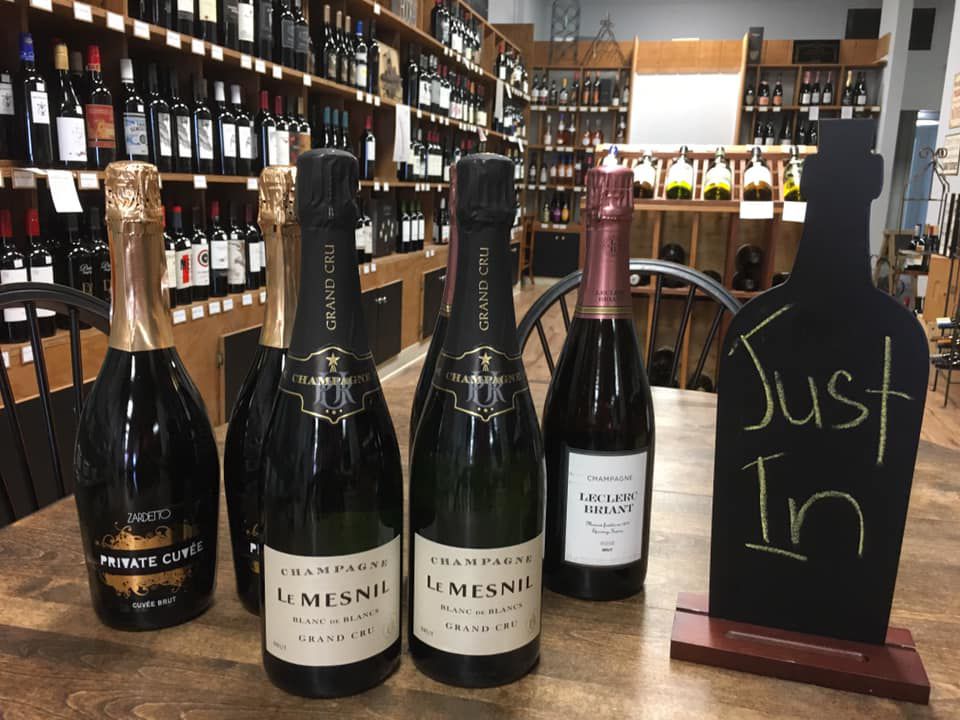 Door prizes, wine tasting, live music and more will be the order of the day as one of downtown Morganton's newest businesses celebrates its grand opening on Friday.
Craft'd, the new shop that sells wine, beer, coffee, tea and handmade local art, will host its grand opening on Friday from 2-9 p.m. The store, which is the successor to the former Kitchen Connection business, is located at 108 W. Union St.
The grand opening will feature a ribbon-cutting ceremony at 2:30 p.m., part of the opening festivities from 2-4 p.m. that will include snacks. That will be followed from 4-6 p.m. by a complementary wine tasting session, then from 6-8 p.m. by live music from Sorella Jack, a local band. Door prizes and giveaways will be held throughout the day.
"We're super-excited. We've been open for just under two months, and the reception from the people of Morganton has been great," said Craft'd co-owner Maryann Koziel, who started the business with her husband, Mark. "We're excited to be officially open. We've worked out all the kinks, we think and hope, so now we're hoping everyone will just come in and enjoy the space."
The wine tasting will include what Craft'd describes as "exceptional, hard to find wines.
"The wine rep who's doing (the tasting) is from Santa Barbara, (California)," Koziel said. "There's probably some California wines in there."
Sorella Jack is a locally based band that, according to its Facebook page, plays eclectic acoustic music with band members Melody Cox, Patty M. and Leah Wahl. Koziel said she is excited to have the group be Craft'd's first live musical performance.
"It's all women, and I just love their vibe," Koziel said. "They're kind of folksy and fun. I think they have a really good following. This is our first live music event, so I'm excited and nervous about that."
The Koziels started Craft'd in July as a realization of a goal to open a store where customers could sip, shop and socialize. The business offers craft beer and wine by the glass or bottle, coffee and tea, and handmade artisan crafts.
Through the first two months, the new business endeavor has been a success.
"Everybody really seems to like the space," Koziel said. "They're saying it's warm and inviting. That's what we wanted. It's kind of a unique space to hang out. Feel free to bring food in. We've got snacks, charcuterie and things like that, but people are just happy to come, sit and relax to just kind of take a load off."
Those things are what Koziel hopes folks will notice at the grand opening, along with the business' handmade crafts section. That part of the store offers the works of several local artists, including Koziel's Mother Hen Primitives craft line.
"Now, our handmade market is just about full," she said. "We've got a good variety of handmade items from mostly local artists. We've got some great wines and beers on tap. We've actually already kicked the keg, so we've got a new keg that we're ready to tap for the day.
"We just want for people who maybe haven't been here to come in and check us out."
For more information about the business or the grand opening event, visit craftd-nc.com or call 828-438-8400.