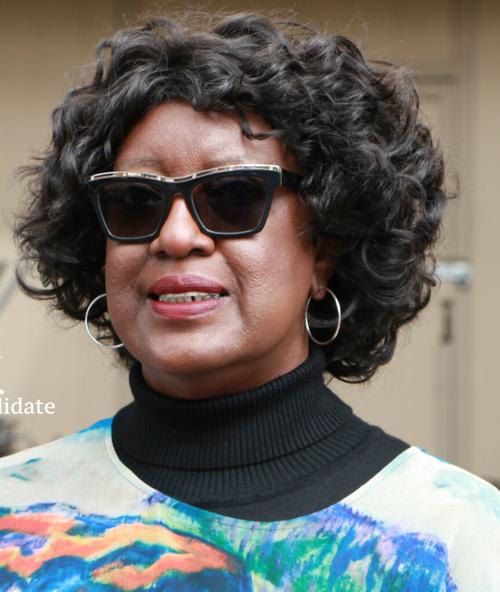 The News Herald recently sent profile questions to candidates for Burke County Board of Commissioners. The following is the profile responses from Diane Conley.
Name: Reverend Diane Ervin Conley
Party Affiliation: Democratic
Education: Diane was educated in the Burke County Public School system, graduated CCC&TI (OTA), MDCC (Cosmetology), WPCC (Associates-Liberal Arts), and Shaw University, Summa Cum Laude (BA, Religion and Philosophy).
Employment: The African Methodist Episcopal Church since 1990. Currently I am a Pastor of Mt Pisgah African Methodist Episcopal, Hickory, North Carolina. Western Carolina (J Iverson Riddle) 1968-1999. Retired
Family: Married to Ronald E. Conley; two sons (Ben and Dana), a daughter (Dina); five grandchildren (Aaron, Quentin, Akira, Teagan, and Ian); and two great grandchildren (Kaaden and Kenyan).
Community involvement: Served as the president of the Burke County Ministerial Alliance; served on the board at Options; volunteered at Christian Outreach Ministry, and OutReach Ministries; as well as a nomination for Citizen of the Year (Recognition of Service) from the City of Morganton Human Relations Commission. She also received a Living Legacy Award from the Second Episcopal District of the African Methodist Episcopal Church.
Have you ever been convicted of a crime? If so, explain: No
Have you ever filed for bankruptcy: Yes; fortunately, I was given an opportunity to start over. It is all part of the struggle.
What would you like to see happen in the county park at Lake James?
Burke County is blessed to have wonderful natural resources and an active land preservation community to help us protect these areas. My wish for the park at Lake James is that the planning includes facilities and spaces that will be accessible and easily utilized by all people of Burke County. I feel it is important to our local economy to attract visitors to our area with facilities and recreational opportunities, at the same time let us make certain we properly maintain other park facilities in our county.
2. Is there anything more you believe the county could do regarding COVID-19?
I think the most important thing the county can do to help combat the spread of the Coronavirus is to listen to the science and act accordingly. I have been pleased with the overall response to the pandemic from our local leaders. Keeping our schoolchildren and teachers safe in the classroom is top of mind for me as we move into the traditional flu season. If elected, I will keep a close eye on the number of cases and act quickly to make changes when necessary. I wear a mask when I am out and about, not just for my safety, but also for the well-being of others.
3. What do you believe the county should focus on in the next four years?
If given the honor to serve Burke County, I will use my faith as my guide to bring focus to issues that may be challenging but will strengthen the foundation of our community. Issues like homelessness, affordable housing and income inequality are not easy to tackle but can drain the resources of a county. I would also encourage a dialogue about how we can bring the people of our county together. The incident on the Courthouse Square last June was heartbreaking. I feel it is time for us to have the uncomfortable discussions needed to heal these divisions, so we are not having dangerous flare-ups when people disagree.
I love Burke County and know we can all move forward together in a peaceful and purposeful way. I look forward to working towards these goals with all of you.
Editor's Note: Conley submitted a video outlining her campaign to The News Herald that can be seen at www.morganton.com.
Be the first to know
Get local news delivered to your inbox!