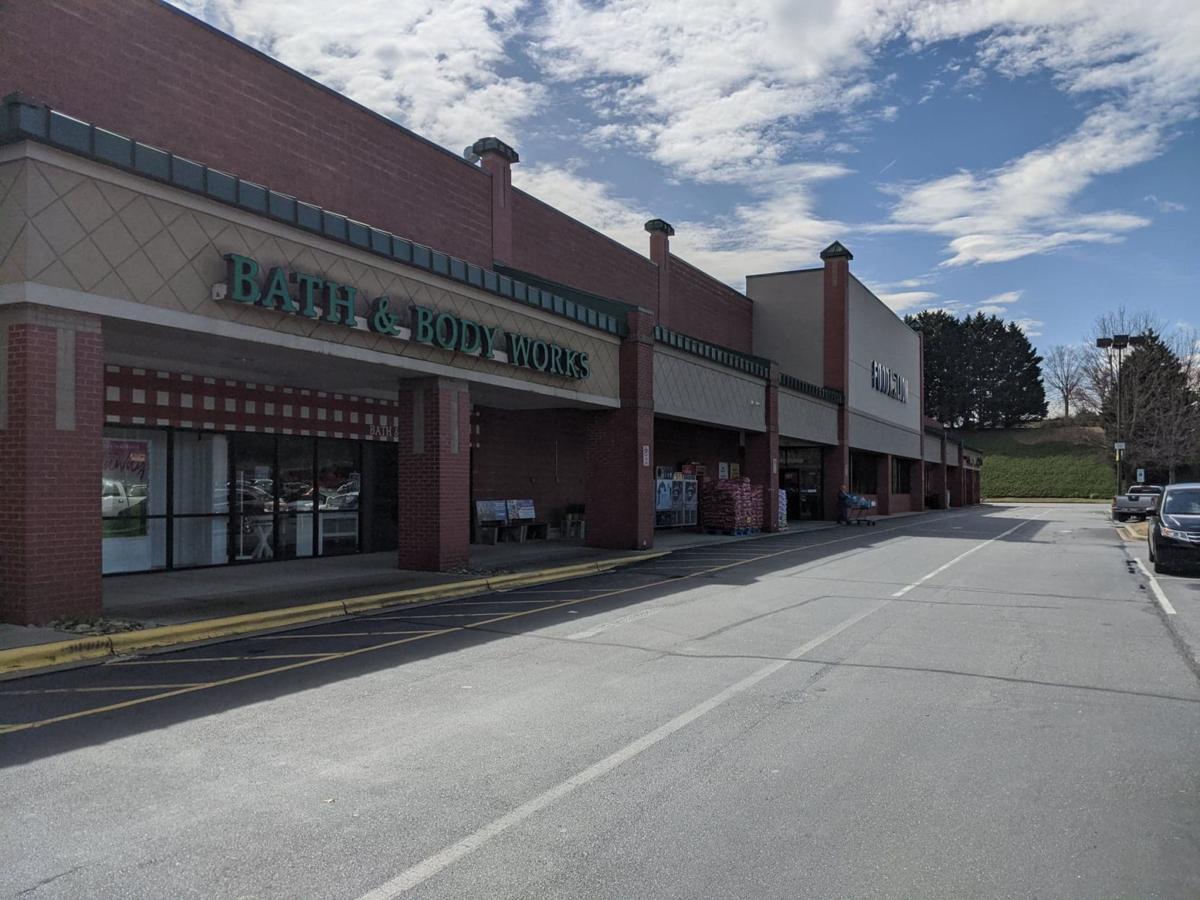 Gov. Roy Cooper announced all restaurants and bars must be closed to dine-in patrons starting Tuesday as restrictions on movement continue to ratchet up against the new coronavirus.
Cooper announced he would issue a new executive order directing the closings effective at 5 p.m. Tuesday. The establishments can continue to offer takeout and delivery, according to a news release. Until now, bars and restaurants were exempted from Cooper's prohibition of assemblies of more than 100 people, but state health officials had discouraged crowds at those locations and urged safe distancing.
"We know that more people will get sick and that lives are in danger," Cooper said at a news conference. "Therefore, reasonable but strong actions are needed now to help suppress the spread of this virus and to save lives."
Cooper also said his order would remove barriers so employees harmed financially by closings in commerce due to COVID-19 restrictions to obtain unemployment benefits.
Meanwhile, many of Morganton's other big brand-name businesses have put policies in place reacting to the virus. This list of responses has been culled from Facebook posts, Tweets, corporate announcements and letters from chain officials to customers as of Tuesday afternoon.
» Aaron's: Message from President Douglas Lindsay says store will continue delivery and work to make sure products remain stocked. Sanitation measures increased, especially in high-traffic areas. Employees instructed to be mindful about preventative measures.
» Ace Hardware: Morganton store working with suppliers to stock up on in-demand items like cleaning and disinfectant products, hand soaps and hand sanitizers. Curbside service available through buy online feature. Will deliver order to car.
» Advance Auto Parts: Business continuity and emergency response teams activated. Communicating with suppliers to ensure product availability. Sick employees reminded to stay home. Sanitation increased.
» ALDI: Stores across U.S. open from 9 a.m. to 7 p.m. Some may have limited hours for restocking and cleaning.
» Allstate Insurance: Available 24/7 with mobile application or MyAccount on website.
» AmeriGas: Districts temporarily closed for walk-in traffic but remain open to fill cylinders. Backup support in coronavirus hotspots and remote access for call centers and other operating areas. Adhering to social distancing by limiting certain activities in districts.
» Aspen Dental: Elective care appointments on schedule between now and April 3 moved. Patients asked to arrive on time, not early, to promote social distancing. Unnecessary objects or items like magazines and books removed from waiting rooms and treatment areas. Unable to treat patients with symptoms.
» AT&T: Will not terminate service and will waive late fees of any wireless, home phone or broadband residential or small business customer because of inability to pay their bill over next 60 days. Will keep public Wi-Fi hotspots open for any American who needs them over next 60 days. All home internet wireline customers, as well as Fixed Wireless Internet, can use unlimited internet data. Will continue to offer internet access for qualifying limited income households at reduced cost through Access from AT&T program. Will help businesses, universities and schools keep teams and classrooms connected through conference calls and video conferencing via Webex Meetings with AT&T. Underwriting expenses for "one-stop" resource center to support eLearning Days from SETDA available to all educators in schools.
» AutoZone: Use code RELIEF on online ship-to-home orders for 20 percent off $100.
» Bank of America: Mobile and online services encouraged as convenient ways to check account status, pay bills, transfer/send money and deposit checks any time, anywhere. Cleaning measures enhanced.
» Bath and Body Works: All stores in U.S. and Canada temporarily closed. Online shopping still available.
» BB&T: Relief measures include providing payment relief assistance for clients on consumer loans, personal credit cards, business credit cards and business loans; temporarily waiving ATM surcharge fees; and providing 5 percent cashback when BB&T and SunTrust consumer credit card holders use credit card for qualifying purchases at grocery stores and pharmacies through April 15. Use of online and mobile services encouraged.
» Belk: Store hours changed from 11 a.m. to 6 p.m. Monday through Saturday and noon to 5 p.m. Sunday.
» Big Lots: Message from CEO Bruce Thorn to customers says store has installed hand sanitizer at every register and has sanitizing wipes near shopping carts and baskets. All registers, credit card pin pads, phones and door handles are wiped down frequently. Employees reminded of good hygiene practices. Restocking prioritized. Non-critical corporate air travel suspended. Big Lots Foundation to financially support employees impacted by virus.
» Boost Mobile: Experiencing high call volume and long wait times during pandemic. Self-serve options available on website or mobile application.
» Carter Bank and Trust: Message from CEO Litz Van Dyke says bank branches remain open, but customers encouraged to use 24/7 mobile banking services. Employees equipped to work remotely or from home if needed. Nonessential travel suspended. Group meetings conducted via conference call. Sick employees asked to stay home. Cleaning measures increased.
» Cato Fashions: Store hours temporarily modified to noon to 6 p.m. Monday through Saturday and 1-5 p.m. Sunday.
» Choice Hotels: Due to high call volumes, wait times longer than expected. Those who booked a cancelable rate can modify reservation online and avoid waiting. Enhanced cancelation policy available on website.
» Claire's: Hours of operation limited from noon to 6 p.m. at some stores and others closed.
» Cricket Wireless: Reconnect fees waived. Cleaning measures increased.
» CVS Pharmacy: Working to help facilitate testing and increase frequency and efficiency. Chain expects to conduct testing parking lots so customers don't have to leave cars. Deliveries delayed and some items in low stock.
» Dick's Sporting Goods: Temporary store hours including contactless curbside pickup are 11 a.m. to 8 p.m. Monday through Friday, 10 a.m. to 8 p.m. Saturday and 10 a.m. to 6 p.m. Sunday, reduced to allow more time for store cleaning. Curbside pickup available by shopping online and selecting "pickup in store," driving to store and parking at curb at main entrance upon confirmation of order status, calling store and selecting "0" to speak with employee, and waiting for employee to deliver items to vehicle.
» Dollar General: Strongly encouraging first hour of business daily be reserved for senior shoppers. Stores will close an hour early to clean and restock.
» Dollar Tree: Online ordering temporarily suspended to keep stores stocked.
» Edward Jones: Branch offices not meeting in-person with existing or new clients at this time. Virtual service options include web conferencing, online access, secure texting and phone calls.
» Enterprise Rent-A-Car: Young renter fee waived and minimum rental age dropped from 21 to 18 at all U.S. locations.
» Exxon: Closely monitoring guidance from government, CDC and WHO.
» Farm Bureau Insurance of N.C.: Travel and nonessential meetings canceled, vendor access limited, employees allowed to work from home and encouraged to take preventative hygiene measures.
» Fastenal: Front rooms may be closed and walk-in hours may be limited. Use of online services encouraged. Will adapt outside deliveries to customers as requested.
» First Citizens Bank: CIO Brent Ciliano says bank continues to follow market conditions.
» Gate Stores: All job fairs postponed indefinitely.
» GNC Live Well: Quadruple points for Pro members on immune support products.
» Great Clips: Update from CEO Steve Hockett says store's employees are frequently washing hands, avoiding close contact with sick people, avoiding touching eyes, nose and mouth, covering coughs with a tissue, and avoiding shaking hands. Customers can reduce time in salon by using online check-in via app or website to see wait times and plan visits.
» H&R Block: Message from CEO Jeff Jones says offices are allowing taxpayers to drop off documents without having to wait, then employees will call with any questions and send returns to customers electronically for review and approval. Tax Pro Go app also can be used to upload documents and return prepared virtually. H&R Block Online and H&R Block Software available for those preparing their own taxes. Good cleaning practices, hygiene and social distancing encouraged.
» Harbor Freight Tools: Message from founder/owner Eric Smidt says store is asking customers to limit purchase quantity on high-demand items like nitrile gloves and expanding sanitization procedures. Both customers and employees with symptoms asked to stay home. All impacted employees to be compensated for missed work. Stores on normal hours but could be closed if impacted by virus.
» Hilton Hotels: In regions affected by government-issued travel restrictions, will continue to waive change fees or offer full refunds. All reservations scheduled for arrival before April 30 can be changed or canceled at no charge up to 24 hours before scheduled arrival. Any reservation made booked up through April 30for any future arrival date can be changed or canceled at no charge up to 24 hours before scheduled arrival.
» Ingles Markets: High-demand products (cleaning products, medicine, toilet paper) being restocked as often as possible, but purchase quantities may be limited in-store. Product sampling limited. More rigorous cleaning routine installed. Employees who are sick reminded to stay home and get well.
» Jackson Hewitt: Message from CEO Alan Ferber says store has options to drop off tax documents or upload documents to MyJH app for customers to come into store and review at their convenience. Customers can use Jackson Hewitt Tax Pro From Home to upload documents remotely, talk with tax pro, and complete filing from anywhere.
» Joann Fabrics and Crafts: Cleaning supply stocking and cleaning measures enhanced. Employees instructed to take precautionary health measures and stay home when concerned about personal health.
» Kay Jewelers: Contact local store for latest updates on hours of operation.
» Kimbrell's Home Furnishings: Additional cleaning steps implemented. Hours to remain normal.
» Lendmark Financial Services: Letter from COO Joe Burgamy to customers says store . Strictly reinforcing policy for sick employees to stay home. Travel restricted for employees. Asking sick customers to stay home. Payments can be made online on website or by phone at 866-413-8340 (Press 1) and using automated system. Applications taken by website or phone. Lendmark Mobile available to make payments, check balances, view statements and set alerts.
» Lowe's Home Improvement Warehouse: Message from CEO Marvin Ellison to customers says store is working closing with suppliers to keep shelves stocked. Sanitizing procedures enhanced. Employees feeling sick encouraged to stay home and given temporary time-off guidelines to provide them more flexibility while still getting paid. All services running as normal.
» Marathon Petroleum: Pandemic response plan reviewed and updated. Promoting among employees good hygiene, travel restrictions, self-quarantine guidelines, additional cleaning protocols, accommodations for staffing needs with sick employees absent, working with suppliers, providing additional hand sanitizers at retail stores, social distancing and communicating virus risks. Internal website established to give employees reliable information.
» Mariner Finance: Payments accepted through website, phone, online bank bill pay or mail. Applications can be taken by phone or website. Payment relief options can be discussed. Sick employees instructed to stay home.
» Marquee Cinemas: All locations temporarily closed.
» Marriott Hotels: Guests with existing reservations for future arrival dates will be allowed full changes or cancelation without charge up to 24 hours prior to arrival as long as change or cancelation is made by April 30. Guests with new reservations for future arrival dates up to April 30 will be allowed to change reservation or canceled at no charge up to 24 hours before scheduled arrival date. Some exclusions apply. Cleaning protocols enhanced.
» Mattress Firm: Message from President and CEO John Eck says extra delivery precautions include sealed plastic bags, cleaning trucks twice per day, asking customers if they want deliverers to use gloves, wiping down tablets and phones with alcohol-based screen wipes after every delivery, enhanced cleaning of distribution centers and sealing all mattress removals. Hand sanitizer or wipes available in customer pickup areas. Large in-person employee meetings and nonessential domestic travel suspended. Customers provided with pillow napkin protectors for use while lying down on beds. Sick employees informed to stay home.
» Maurices: Note from President and CEO George Goldfarb to customers says store is enhancing cleaning and handwashing procedures. Stores given instructions on how to handle sick employees, including potential store closures. Business air travel restricted. Large meetings modified or postponed.
» Merle Norman Cosmetics: Temporarily changing store hours. Call local studio for details.
» Mighty Dollar: Store hours adjusted to 10 a.m. to 7 p.m. Monday through Friday, 9 a.m. to 8 p.m. Saturday and 11 a.m. to 7 p.m. Sunday. Increased cleaning of high-traffic areas like entryways, shopping carts and registers. Employees given additional handwashing breaks. Practicing social distancing. Sick employees asked to stay home.
» NAPA Auto Parts: Operating on normal hours but cleaning measures increased.
» OneMain Financial: Customers encouraged to manage accounts online, through mobile application or by phone. Cleaning measures increased and sick employees asked to stay home.
» O'Reilly Auto Parts: Notice from Co-President and CEO Greg Johnson to customers says store has established virus task force. Employees encouraged to use gloves, disinfectant spray and cleaning solution, and stay home if sick.
» PetSmart: Message from CEO J.K. Symancyk says store is cleaning and disinfecting all grooming tables, kennels, water/food bowls, Doggie Day Camp toys and grooming tools between every pet service, sanitizing and cleaning all surfaces and playrooms every night, and changing air filters every week in grooming salons. Cleanings increased. Sick employees supported to stay home.
» Quality Oil: Truck drivers equipped with hand sanitizer and gloves for deliveries. Sick employees encouraged to stay home. Preventative cleaning measures increased.
» Rent-A-Center: Customers who are sick or don't want to visit stores encouraged to use mobile application, website and online payment. Deliveries and pickups can be rescheduled. Sanitizing measures increased and employees who are sick or who have traveled to high-risk areas instructed to stay home and consult health care provider.
» Rural King: Letter from CEO Alex Melvin to customers says store has put free coffee and popcorn on hold, all associates with signs of illness told to stay home, cleaning and handwashing procedures increased.
» Sally Beauty Supply: Message from President and CEO Chris Brickman says store is distributing hand sanitizers in all stores, increasing frequency of cleanings, and encouraging employees to report any illnesses and stay home if sick.
» Salvation Army Thrift Store: Will work in close partnership with area government and health experts to prepare and respond to meet specific community needs.
» Sam's Xpress Car Wash: Upping cleaning efforts on high-traffic touch points like vacuum nozzles, pay stations, gas handles and the lobby. All employees wearing gloves.
» Speedway: Letter from President Tim Griffith to customers says chain has convened team of experts and implemented plans for enhanced in-store cleaning and hygiene. Stores to be equipped with hand sanitizer stations. Employees given illness guidelines.
» Sport Clips Haircuts: Enhanced disinfecting procedures of stores and equipment. Handshake greeting from stylists temporarily halted. Stylists to use hand sanitizer between customers. Customers with symptoms asked to postpone haircuts.
» Staples: Message from CEO Sandy Douglas to customers says store is providing free delivery on all orders with no minimum order size requirement. Customers no longer required to sign for deliveries. Partnering with suppliers to keep shelves stocked. Customers including hospitals, first responders and long-term care facilities prioritized. New policy put in place to ensure sick employees remain home. All nonessential business travel ceased. Delivery drivers given sanitizing products.
» State Employees' Credit Union: Branches open, but additional sources to conduct business include CashPoints ATMs, SECU mobile app, online member access, 24/7 member services by phone and ASK SECU Voice Response Service.
» State Farm: Message from CEO Michael Tipsord to customers encourages them to contact State Farm through mobile app, website or phone to pay bills, manage policies and accounts, file and track claims, and connect. Many employees asked to work from home.
» SunTrust: Relief measures include providing payment relief assistance for clients on consumer loans, personal credit cards, business credit cards and business loans; temporarily waiving ATM surcharge fees; and providing 5 percent cashback when BB&T and SunTrust consumer credit card holders use credit card for qualifying purchases at grocery stores and pharmacies through April 15. Use of online and mobile services encouraged.
» T-Mobile: Morganton store temporarily closed. Smartphone data caps removed and 20 GB of additional mobile hotspot data given for all customers. Data for schools increased through EmpowerED program. Calls to severely impacted countries free.
» U-Haul: Special moving, self-storage and truck and trailer rental rates available for college students coming home early.
» Ulta Beauty: Message from CEO Mary Dillon to customers says store is reducing hours of operation to 10 a.m. to 6 p.m. Monday through Saturday and 11 a.m. to 6 p.m. Sunday. All hair, skin, makeup, eyebrow, eyelash and waxing services temporarily discontinued.
» UPS Store: Franchise owners encouraged to practice social distancing, make hand sanitizer available, follow hygiene protocols and disinfect regularly.
» U.S. Postal Service: Following all strategies recommended by CDC and public health departments.
» Verizon Wireless: Will not terminate service and will waive late fees to any consumer or small business, including mobile and FiOS customers, because of inability to pay bills for next 60 days. Access prioritized for first responders and $5 million given to Direct Relief and the Center for Disaster Philanthropy. Increasing data allowances to students in Verizon Innovative Learning program and contributing $5 million to No Kid Hungry.
» Walgreens: Facts, recommendations and resources for dealing with virus on website.
» Walmart: Store hours adjusted to 6 a.m. to 11 p.m. to help employees restock shelves and sanitize store.
» Walmart Neighborhood Market: Store hours adjusted to 6 a.m. to 11 p.m. to help employees restock shelves and sanitize store.
» Wells Fargo: Mobile and online banking encouraged through website, app and mobile wallet. Cleaning procedures enhanced. Wells Fargo Foundation announced up to $6.25 million in donations to support domestic and global response to COVID-19 and aid public health relief.
» Wyndham Hotels: Guests traveling to or from Greater China, South Korea or Italy with direct bookings for stays through March 31 will have cancelation or change penalties waived. Guests prohibited from traveling to booked hotel under applicable law will have cancelation or change penalties waived on direct bookings. Globally, for existing direct bookings, all properties required to accommodate non-cancelable rate reservation changes if request is received at least 48 hours prior to arrival and same number of room nights or more booked for future stay.
The Associated Press contributed to this report.
Concerned about COVID-19?
Sign up now to get the most recent coronavirus headlines and other important local and national news sent to your email inbox daily.