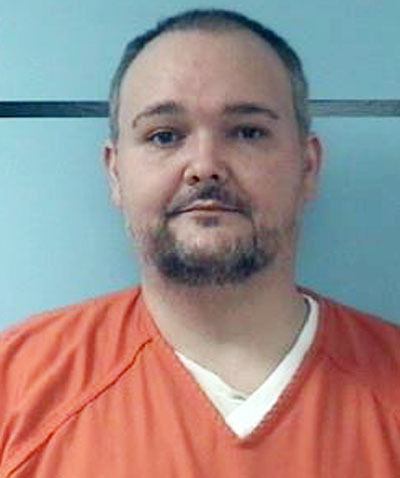 The former director of a homeless shelter in Morganton is accused of stealing from the organization.
Jesse James Carswell, 37, who was living at 1208 Cypress Blvd, 101A, Virginia Beach, Virginia, has been charged with felony embezzlement by a charitable employee.
A True Bill of Indictment was handed up for Carswell on Jan . 3. On Jan. 31, investigators with the Virginia Beach Police Department located and arrested Carswell at his new residence in Virginia Beach, according to information from the Morganton Department of Public Safety.
On Tuesday, Carswell was extradited from Virginia and the Burke County Sheriff's Office served him with the indictment. He was placed in the Burke County Jail under a $25,000 secured bond with a pending court date of March 20, according to a release from MDPS.
Carswell was the executive director of The Meeting Place One, located at 301 E . Meeting St., Morganton, for the past four years and was in charge of its finances, according to the release.
On Aug. 26, investigators with MDPS began an investigation into suspicious financial activity at the homeless shelter. Investigators estimate the amount of embezzled funds is more than $100,000, according to the release.
A four-month investigation led investigators to multiple transactions of the organization's funds consisting of unauthorized cash withdrawals, personal purchases and the use of funds for gambling. The investigation examined transactions made by Carswell during the time period of March 2015 to August 2016, which included illegal use of funds at Harrah's Cherokee Casino.
Authorities had been notified by board members of the organization when discrepancies where noticed in recent bank statements, according to the release.
With the cooperation of the organization's board and financial institutions, Carswell was arrested and charged, the release said.
The Meeting Place held a fundraiser Monday night at Catawba Brewing Co. called "14 Cans of Love , " which collected either 14 cans or $14 from those in attendance.