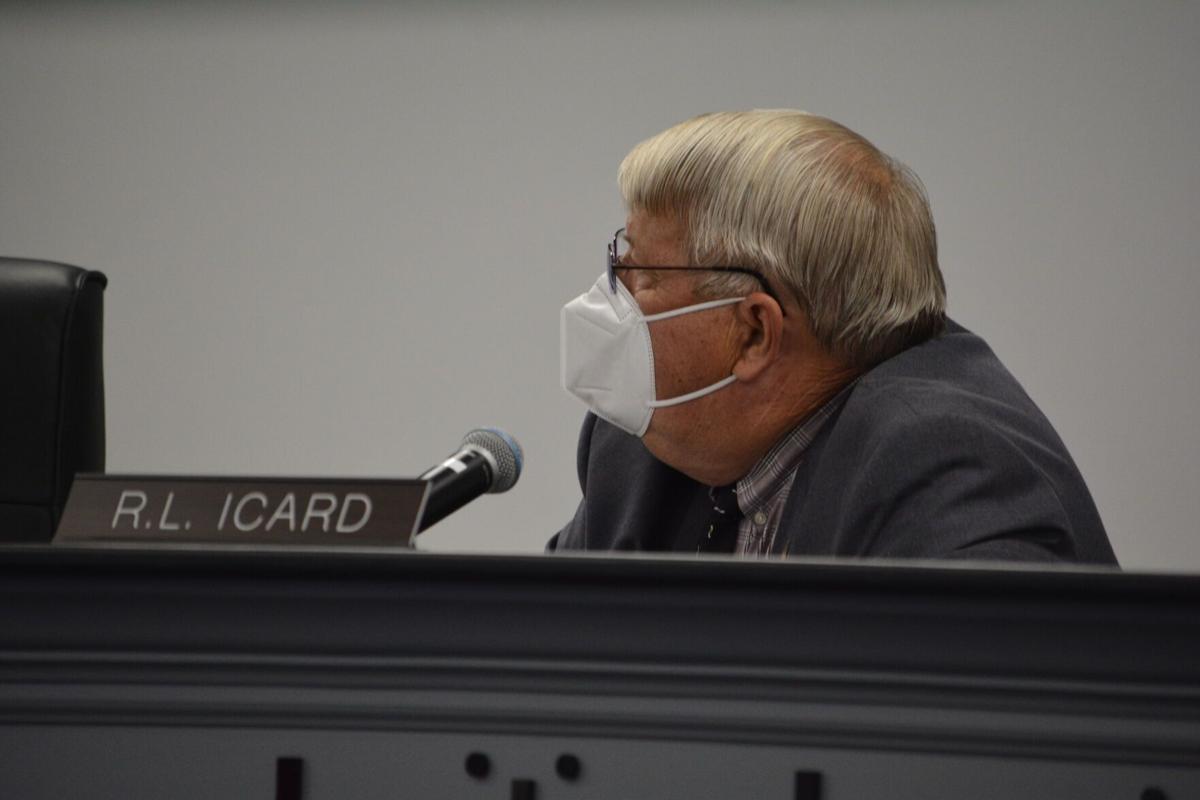 Burke County Public Schools' COVID-19 mask mandate for all students and staff will continue following a 5-1 vote of the Burke County Board of Education on Monday evening at Morganton's Olive Hill Resource Center.
It is the second time the school board has renewed its mask policy since it was implemented in August. That process now is required monthly under a new state law, and Monday's vote was identical to September's with Chairman Buddy Armour, Vice Chairman R.L. Icard and board members Don Hemstreet, Jane Sohovich and Sam Wilkinson voting in favor of it. Board member Wendi Craven opted against the measure, and Board member Seth Hunt Jr. was absent from the meeting.
The policy first was put into place by a 6-1 vote in August, with Craven the lone dissenter. It usurped a 5-2 decision in late July that initially would have had school start with optional masks.
Monday's vote came after a motion by Hemstreet and a second by Sohovich.
Icard and Sohovich spoke about the fact that proper masking procedures limit the possibility of students having to quarantine, a policy that now applies to staff members as well.
"I hate COVID. I hate masks," Icard said. "I spend a lot of time looking at the numbers, and the numbers are improving, which is great. There is no cure-all for this when it comes to our students. Whether (masking) helps or not continues to be debated. But there's only one reason I'll be voting to continue the mask mandate.
"The North Carolina toolkit says that if the students have on a mask and another student gets COVID, they do not have to quarantine. That's the bottom line. We must keep our students in school. Whether I agree with the toolkit or not, that's what the law is."
Icard added that test scores from last year's remote learning were "terrible," and that remediation efforts cannot be effective unless students can keep going to school in-person.
"Computers just do not get it," Icard said. "Requiring masks keeps the highest number of students in school, giving them access to the best teachers in the state."
Icard also said that if the numbers keep declining, he'll be "the first one" to vote for removing the mask mandate when it comes up for another vote in November.
Numbers presented by school nurse representative Summer Crump showed a decline each week from Sept. 13 to Oct. 11 in both total quarantines and total COVID cases in the school system.
Danny Scalise, the director of the Burke County Health Department who was present at the meeting, acknowledged that COVID trends are going in the right direction, but kept his guidance to the board the same as in past months.
"We would recommend you keep the mask mandate in place," Scalise said.
Other business
The board voted 6-0 on two other measures, approving the sale of the former Morganton Junior High School property for $971,825 to Broadway Properties (with a 120-day due diligence period now to follow) and approving the purchase of property at 250 Praley St. N.W. in Valdese from Philip D. Beaver for $250,000 to expand parking for Valdese Elementary School.