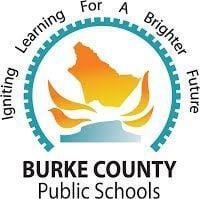 On the evening of Sunday, March 8, Burke County Public Schools learned that it was the subject of a ransomware cyber attack. The school district's technology team immediately started assessing damages and executing safeguards to contain the attack and prevent further incidents, according to BCPS Public Relations Officer Cheryl Shuffler.
The technology department also contacted the proper authorities, who are investigating the attack. Due to the nature of the investigation, Burke County Public Schools is not allowed to share specific details regarding the attack. In addition to law enforcement, cyber security experts also are assisting, Shuffler said.
Also involved are the North Carolina Department of Information Technology, North Carolina Department of Public Instruction, and MCNC, which the state contracts to provide internet services to K-12 schools, colleges and universities, according to Shuffler.
While the cyber attack has created some inconveniences, students are in the classrooms continuing to learn. Burke County Public Schools has lost access to some documents and data, but no sensitive information has been compromised.
Students and staff have been advised not to log on to devices at schools or district offices until further notice, Shuffler said.
The News Herald will update with more information when it becomes available.
Be the first to know
Get local news delivered to your inbox!