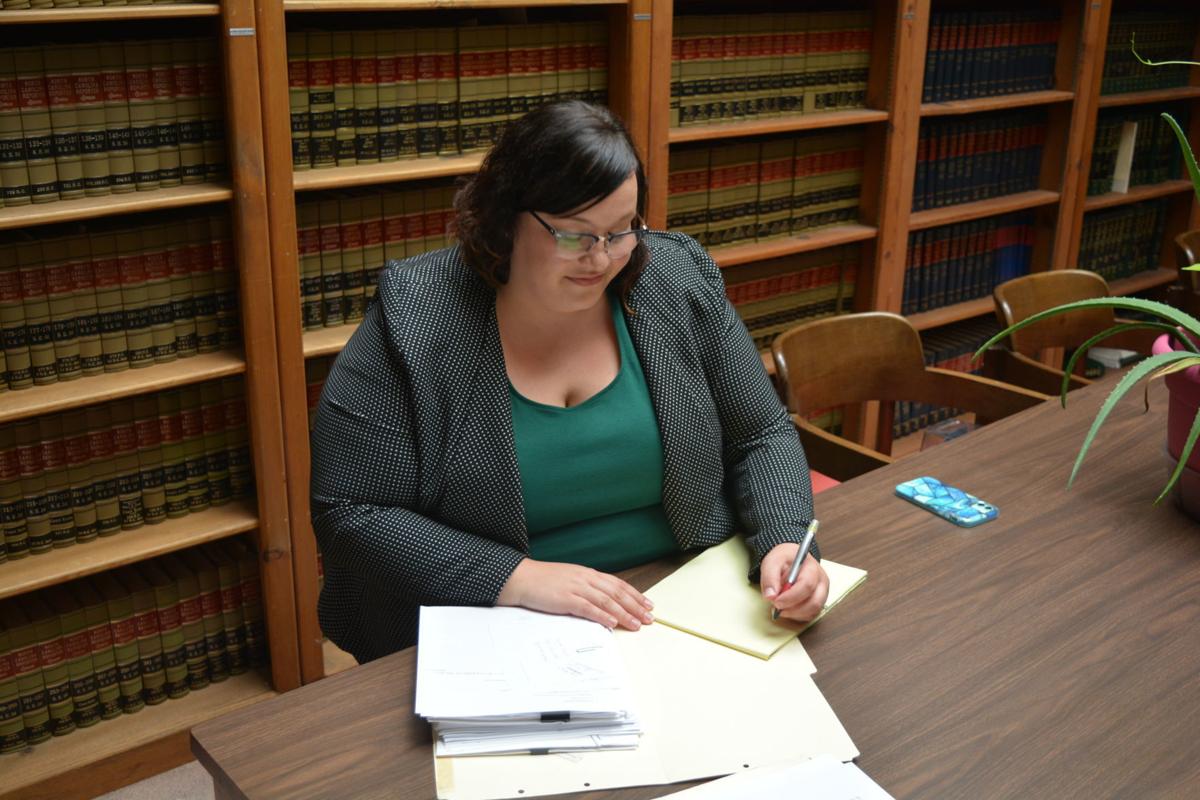 Throughout quarantine, many people may have felt as if they did not have access to legal consultation due to courts not being in session and law offices being forced to work remotely. However, professionals at a local law office are working as diligently as ever and are preparing for courtrooms to return to session.
Legal Aid of North Carolina (LANC) is a statewide, nonprofit law firm that provides free legal services in civil matters to low-income people to ensure equal access to justice and to remove legal barriers to economic opportunity, according to its website. The local office is located at 211 E. Union St., Morganton.
"We do exclusively civil work," Hilary Ventura, LANC managing attorney said. "We have a grant through the Legal Services Corporation to represent folks that are low-income individuals. So, essentially (a low-income individual's salary is) 187.5 percent of the federal poverty level and below. We have Title III funding that allows us to serve senior citizens. We have Governor's Crime Commission money which allows us to serve individuals who are victims of domestic violence.
"We also have grant funding that allows us to represent people that are in mortgage foreclosure," Ventura said. "We serve only low-income individuals within our service area."
LANC locally serves Burke, Alexander, Caldwell, Catawba and McDowell counties. Ventura said the LANC board of directors set priorities to determine how the organization can have the greatest impact on the people it serves.
"We try and focus on preserving property, income and safety," Ventura said. "We do work related to housing, landlord-tenant law, foreclosure work, consumer work, protecting individuals who are having offsets for their income for different reasons — including losing their car to repossession. We do benefit work for folks who have had their Social Security benefits ceased or terminated.
"We also do different government programs and entitlements, including Medicaid, Medicare and food stamps," Ventura said. "We also do education law."
Ventura said the local branch has four lawyers, one litigation paralegal and two support staff workers. Until recently, the local LANC office was referred to as Morganton Office of Legal Aid, which it had been known as since 2001. The office is currently in the process of rebranding, as it will now be referred to as Legal Aid of North Carolina — Foothills Office. Legal Aid has been at its East Union Street location since 1994.
For Ventura, a Glen Alpine resident, she said that both she and the office share the aspect of being "brand new", as this week marks her first as the managing attorney. She started at LANC as a staff attorney in 2012.
"Our hope is to take that passion, that newness, to reach out into our service area and make sure everyone knows that we're here and that we're here to help them and to get into the community a little bit more. We want to make sure that our goal is to help people access justice."
In 2019, LANC handled approximately 1,098 cases from its five-county service area. Despite the change in scenery and staff members being forced to work remotely, Ventura said her staff are working business per usual
"We're still going to court regularly," Ventura said. "Legal Aid is working on creative ways to reach people during this time. Even though our doors may not be open, we're still doing the same exact services that we would be doing otherwise. We're also providing additional things, like Free Friday Forums on Facebook where people can access general legal advice and (to talk about) what the courts are going to look like when they reopen."
Ventura said she and her staff are working on setting up a Legal Aid of North Carolina Foothills Office Facebook page, where the organization would hold public educational courses, such as Free Friday Forums. This Friday at 11 a.m. LANC will hold a session specific to its service area relating to the courts reopening and what folks can expect if they are headed to the courthouse.
"We're all really excited about the opportunities that we have to really make changes in our office and in our community," Ventura said. "We're really looking forward to being community lawyers and increasing our activity in our service area so that people get to know us as a firm a little bit more and get to know us as attorneys a little bit more and so we can be seen as a resource for general educational resource or just as a resource to help them access justice."
Legal Aid of North Carolina is available at its website, www.legalaidnc.org/. Access its toll free helpline at 1-866-219-LANC.
Be the first to know
Get local news delivered to your inbox!