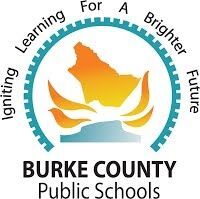 The Burke County Board of Education's next school mask policy vote is scheduled for Monday.
The school board will meet for its regular November meeting at 6 p.m. in the Olive Hill Room of the Olive Hill Resource Center, at 509 W. Concord St. in Morganton.
The vote will be the next in a series of mandatory decisions as all school boards in North Carolina now are required by state law to vote on their school mask policy on a monthly basis.
Last month, the board opted by a 5-1 vote to retain its mandatory mask policy in schools for both students and staff. That included Chairman Buddy Armour, Vice Chairman R.L. Icard and board members Don Hemstreet, Jane Sohovich and Sam Wilkinson voting to continue the policy, Wendi Craven voting against it, and Seth Hunt Jr. absent from the meeting.
September's vote was an identical 5-1 margin with all members voting the same way as October.
The mandatory mask policy first was implemented in August by a 6-1 vote, with Craven the lone dissident. That vote usurped an earlier decision in late July that would have seen BCPS start the school year with optional masking after a 5-2 decision with Armour and Hemstreet opposed.
The school system's recent COVID-19 numbers show 26 or fewer positive tests results among students and staff system-wide in each of the past three weeks. And many of those exposed to the virus at school over that time period have not had to quarantine due to exemptions including proper masking and full vaccination.
Other action items
Among the other action items the school board will address on Monday are a vehicle exchange resolution presented by BCPS Director of Transportation Shane Gardner, a license agreement with Valdese for the use of a recreational facility presented by Auxiliary Services Director Bob Acord, and the personnel report presented by Human Resources Director Kim Rudisill.
Recognitions
The school board also will recognize a handful of students and employees on Monday.
Student recognitions will include the countywide spelling bee winner and runner-up by Superintendent Mike Swan and students accepted to Governor's School by Christie Abernathy, the director of advanced learning and innovation.
Employees recognized will be principal of the year and beginning teacher of the year by Swan and the winner of the Exceptional Children Educator of Excellence Award, presented by Shane Mace, the school system's EC director.
New members sworn in Dec. 1
BCPS Administrative Assistant Linda Huffman recently told The News Herald that school board members-elect Aaron Johnson, Tiana Sims and Leslie Taylor will be sworn in officially on Dec. 1. A public ceremony will be held at the school board meeting later that month.