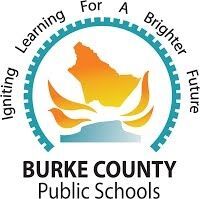 The Burke County Board of Education came together in shorthanded fashion for Monday evening's work session at Morganton's Olive Hill Resource Center, with board members Edna Weller (illness) and Don Hemstreet (family emergency) absent and R.L. Icard participating remotely.
A significant portion of the work session consisted of the board receiving important informational updates from Burke County Public Schools Superintendent Larry Putnam and his central office staff.
Miranda Michaels, head of school nursing for the system, presented the board with COVID-19 tracking numbers for Sept. 7 through Nov. 1. A total of 105-plus students and staff (53 elementary, 23 middle, 28 high, and one other) tested positive for the virus during that span while 1,452 individuals were placed into isolation or quarantine. For the most recent period of Oct. 26 through Nov. 1, numbers showed fewer than 50 quarantined staff due to exposure, isolated staff due to symptoms, positive staff tests and positive student tests; and between 50-100 student quarantines due to exposure and student isolations due to symptoms.
While temperature checks are done on the system's exceptional children school buses, Putnam said they are not done on the school system's standard yellow buses. The buses have a monitor who checks each student's temperature. Regular buses do not have monitors, and the system, which typically experiences driver shortages, does not have the people or funding for 100 extra monitors. And bus drivers already have many responsibilities like deploying stop arms, stopping at the right addresses, watching students cross the road and maintaining discipline, Putnam said.
The information said it would cause traffic problems to check each student's temperature at the bus stop. Students also maintain a social distance on the bus and get temperature checks at school. It also prevents the system from leaving a student with a temperature alone at the bus stop. Additionally, the system can use cameras on buses for contact tracing purposes.
Day care update
Karen Auton, the system's director of elementary education, and Jacquie Grady, its pre-K and day care coordinator, presented the board with an update on the school system's day care program.
The system began special day care at five sites as a response to COVID-19 to care for children of essential workers at a limited ratio of one day care worker to nine children with a total of 59 staff. Through June, the program turned a $22,000 profit due to $115,000 in N.C. Department of Health and Human Services subsidies.
In the summer, the system continued day care at five sites and saw adequate staffing due to a number of college students who were temporarily employed. The program ran a deficit of $53,000 during summer operations.
When school began on Plan C, day care was expanded to nine sites to accommodate families. Staffing became more limited and spread out. The program also began to experience quarantines, complicating its staffing issue. The program lost $8,000 in September.
As school transitioned to Plan B, the nine day care sites began operations at 12 hours per day and before- and after-school day care was added at two additional sites. Staffing continued to be a problem due to quarantines and resignations as positions were posted despite BCPS' hiring freeze. Ultimately, other system staff members like bus drivers and teacher assistants were utilized in the program, primarily on Wednesdays. If the system is unable to provide day care workers from other funded sources, the program is poised to lose $290,000.
Day care is being restructured to again be at five sites, alleviating staffing problems and eliminating some sites that had low enrollment. Condensing the staff to five sites is expected to be more efficient and the need to pull from instructional programs to support day care will be eliminated. Bussing is in use to transport students from schools with no before- and after-school day care to sites where those programs exist. BCPS does have concerns about co-mingling.
The five full-day day care sites are Drexel (also hosts Valdese students), Mountain View (Oak Hill), Ray Childers (George Hildebrand, Hildebran, Icard), Salem (Mull), and W.A. Young (Glen Alpine).
After the arrival of Tropical Storm Zeta last Thursday, some damage was reported at local schools. In particular, Salem Elementary School saw a transformer toppled at the campus and a fallen tree crushed some playground equipment. Power was restored at Salem within a couple days, Putnam said.
Putnam shared data that showed kindergarten enrollment is down both locally and across the state. After the system's first-month kindergarten enrollment increased 3.43% from 2018-19 (817) to 2019-20 (845), it decreased 8.5% for 2020-21 (773). For the state, kindergarten enrollment decreased 15.21% this year. Putnam's information said kindergarten enrollment is a key statistic the state uses to understand how many total students are in schools. In N.C., 28 school districts this year have seen a kindergarten decrease of 20% or more, 60 districts decreased by 10-20%, 23 decreased by up to 10%, and five districts increased in kindergarten enrollment.
Putnam said Burke Development Inc. CEO Alan Wood has connected the system with a group interested in using the former Rutherford College Elementary site for mixed-income housing development. The town of Rutherford College also has interest in using land it owns behind the school for a park area and walking track, Putnam said.
Be the first to know
Get local news delivered to your inbox!