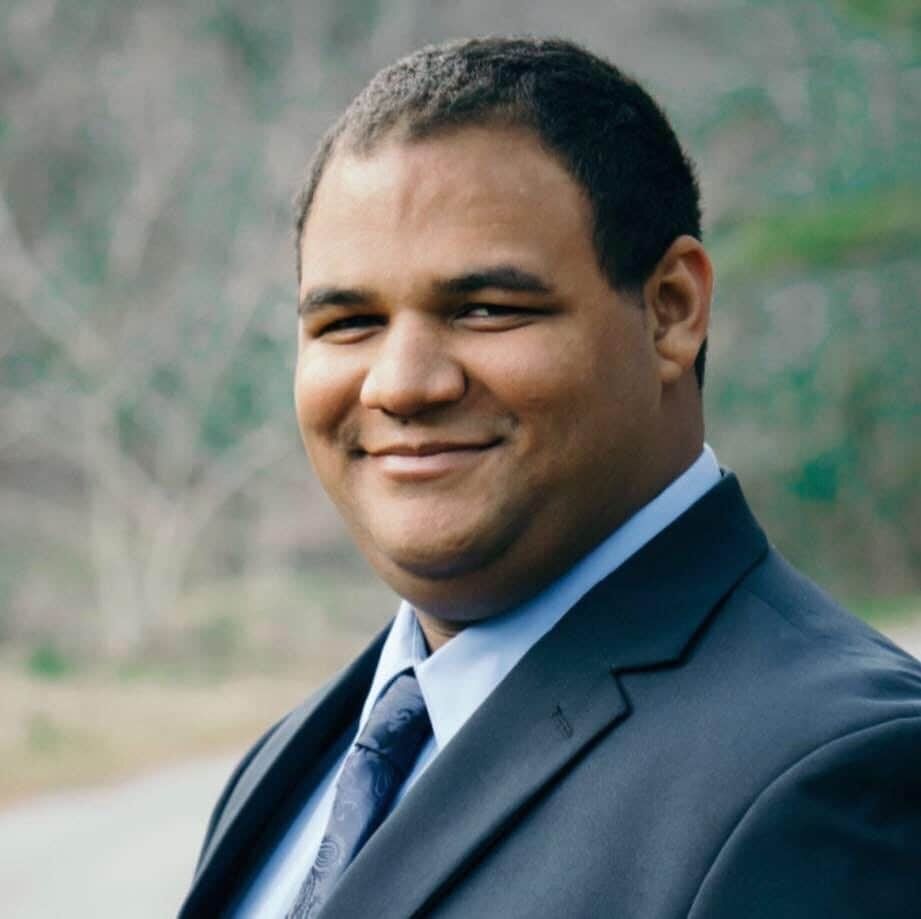 The News Herald recently sent profile questions to candidates for Burke County Board of Commissioners. The following is the profile responses for Dorian Palmer.
Party Affiliation: Democratic
Education: Freedom High School, 2014
Employment: Correctional Officer, State of NC
Family: I have a wife named Harmony, who is also a State Employee. We have the honor of fostering a 10-month-old boy, and have a dog named Bear.
Community involvement: Board Chair, Big Brothers Big Sisters of WNC; Burke County Planning Board; Burke County Juvenile Crime Prevention Council; Licensed Therapeutic Foster Parent; Western Regional Director, YDNC; Certified Lay Servant, United Methodist Church; Conference Board of Laity, Western NC Conf. UMC; Burke County United Way Board of Directors (2014-2019).
Have you ever been convicted of a crime? If so, explain: No.
Have you ever filed for bankruptcy? No.
1. What would you like to see happen in the county park at Lake James?
The development of Fonta Flora County Park would obviously be a huge win for all of Burke County. However, I believe that the park should be developed in a phased manner, and only spend on development when we have the additional funds to do so. Right now, we have many areas that need to take priority in regards to budgeting, but of course the park is going to be an amazing addition to Burke County once completed.
2. Is there anything more you believe the county could do regarding COVID-19?
Yes, we need a mask mandate at the local level, because science shows masks work. In fact, at this point, it is our only defense against this virus. I do believe our Health Department is doing an amazing job at keeping the community at-large informed. I believe that if we work together, utilizing all municipalities and county officials to institute AND enforce a mandate that comes from "our own," it would be much more effective than a mandate from Raleigh. I also believe that COVID-19 relief funds could have been spent in a much more efficient manner. I believe that money that is being spent on improvements to county buildings could have been better utilized in other areas, like our school system, to provide more resources to keep our students and teachers safe.
3. What do you believe the county should focus on in the next four years?
I believe that we should focus on 3 main areas. First, we need to get more Sheriff Deputies on the road across the county. Four or 5 to cover all 515 square miles of Burke County is simply not enough to keep our citizens safe. Second, I believe that we need to take a look at local educator supplements so that we can attract the best and brightest teacher's to BCPS, making them a top priority in our budgeting process. Third, I would like to create an "intergovernmental" council so all voices across the county are heard and valued, for so long those outside of Morganton have felt left out as citizens, and it's time for that to change.
Editor's Note: Palmer submitted a video outlining his campaign to The News Herald that can be seen at www.morganton.com.
Be the first to know
Get local news delivered to your inbox!