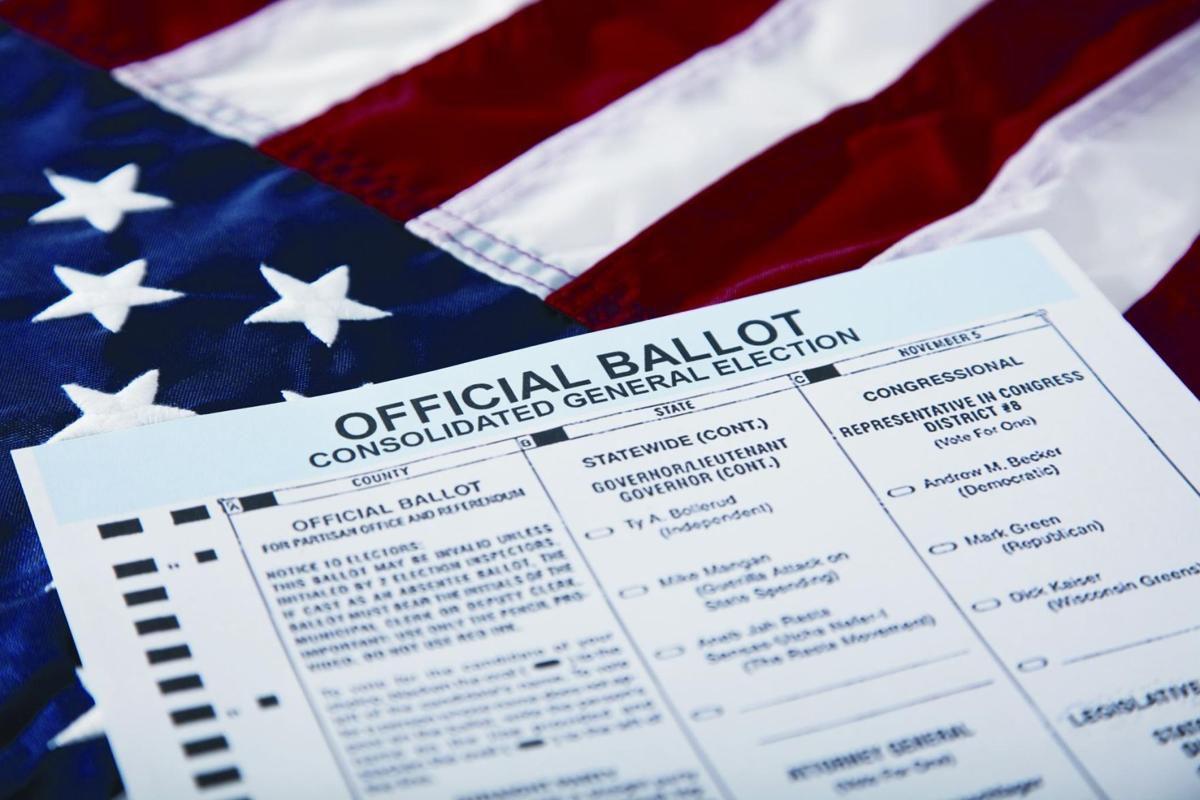 Voters who didn't cast a ballot during early voting for school board and municipal races will get their last chance on Tuesday.
Polls open on Election Day at 6:30 a.m. and will close at 7:30 p.m.
All 33 precincts will be open and voters need to go to their assigned precinct on Tuesday. Those who aren't sure which precinct they are assigned to can check on the North Carolina State Board of Elections website at https://vt.ncsbe.gov/RegLkup/.
If a voter has moved since the last time they voted and haven't changed their address, they need to go to the Burke County Board of Elections on Election Day, said Debbie Mace, director of elections for Burke County. The county board of elections is located at 2128 S. Sterling St., Morganton.
Mailed absentee ballots received after 5 p.m. on Election Day will be counted only if they are postmarked on or before Election Day and received by mail no later than 5 p.m. on the Friday after the election, according to the state elections board. Ballots without a postmark must be received by Election Day.
Absentee ballots can be dropped off in person to the county board of elections no later than 5 p.m. on Election Day, the state elections board said.
After the polls close, voters can check the results of individual races on the state elections board website at www.ncsbe.gov.
Mace said her office hopes to have all of the precincts in and reported Tuesday at around 10 or10:30 p.m.
As a reminder, she said none of the vote counts will be final that night. She said provisional votes will still need to be researched and approved by the elections board to determine which ones will be counted.
Votes are not official until canvassing is done, which will be 11 a.m. Nov. 9, Mace said.
Races in Burke County are:
School Board
Central District — Buddy Armour and Tiana Sims
Eastern District — Leslie Ritchie Taylor and Scott Lambert
Western District (two seats) — Aaron Johnson, Seth Hunt, Jane Sohovich, Rhonda Ensley, Randy Fox, Katherine Magnotta and Robert Brown
Morganton City Council
District No. 3 — Chris Hawkins
District No. 4 — Wendy Cato
Valdese Town Council
Mayor — Charlie Watts, Annemarie Baker and Jimmy Jacumin
Ward No. 1 — Andy Thompson
Ward No. 3 — Rexanna Lowman and Mary Ethridge
Connelly Springs
Mayor — Johnny Berry and Dennis Seagle
Board of Aldermen (three seats) — Terry Childers, Carroll Turner, Jeffrey Beck and Josh Phillips.
Drexel
Board of Aldermen (two seats) — Matt Johnson and Dennis Anthony
Glen Alpine
Board of Aldermen (three seats) — Michelle Lewis, Sheila Perkins and Jason Miller.
Rutherford College
Council (three seats) — Zachary Cagle, Gregory Peck, Kress Berry, Starr-Nell Bowman, Gerald Smith and Darel Malcolm.
Hildebran
Mayor — Wendell Hildebrand, Mary Lowman and Jimmy Lynn
Council (three seats) — Ben Honeycutt, Jody York and Mike Smith.
Anyone with questions about this year's election can call the Burke County Board of Elections at 828-764-9010.