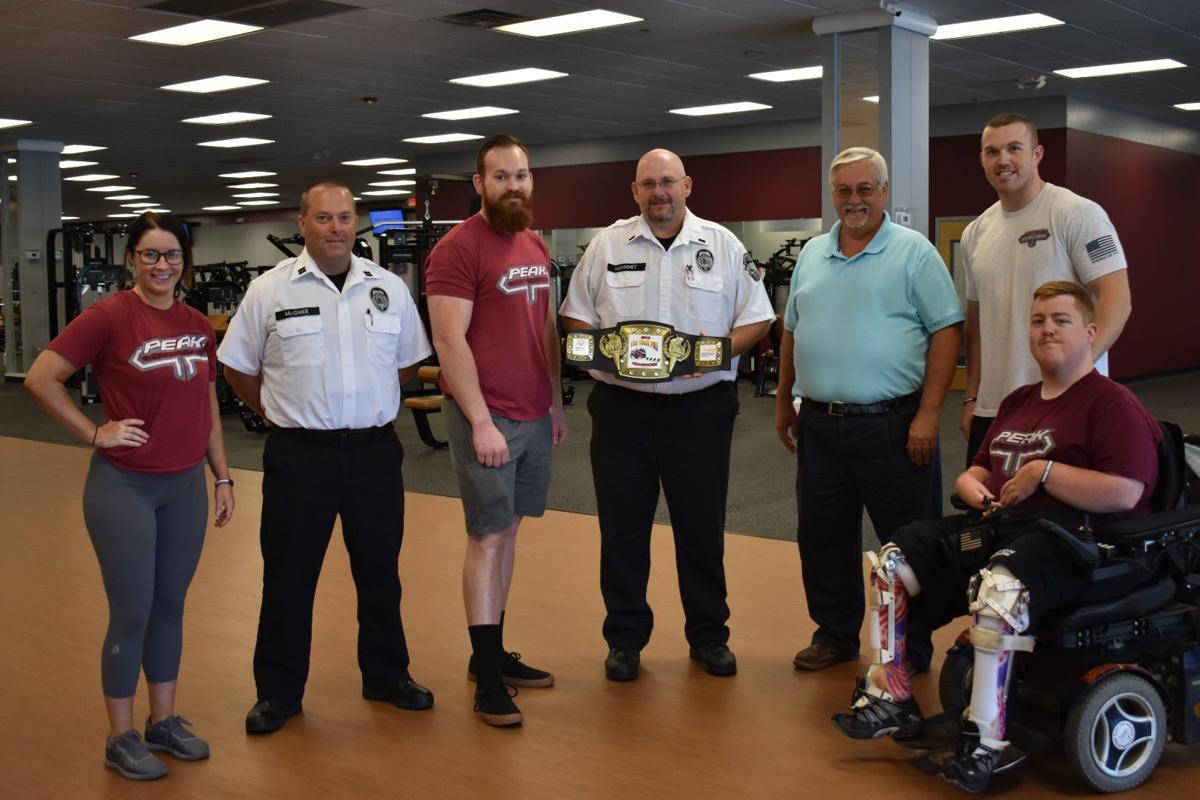 One local gym is celebrating its first anniversary in the most fitting style.
After working to build up local folks' muscles for the past year, that strength will be put to the test when Peak Performance Health and Fitness hosts a fire truck pull on Oct. 19 to celebrate and fundraise for Special Olympics North Carolina.
Registration now is open to form teams for the fire truck pull, which will challenge participants to pull a fire truck 25 feet in the shortest amount of time. Competing teams will be divided into three divisions, including public safety, corporations and organizations, and women. Men's teams and mixed teams can have eight members, while women's teams are allowed 10 members.
The entry fee for each team is $200, which will serve as a donation to Special Olympics North Carolina. Winners in each division will receive medals, and the overall champions will receive a title belt.
According to the Pennsylvania Department of Transportation, fire trucks weigh approximately between 19 and 30 tons, or 38,000 to 60,000 pounds.
"We wanted to do something that would be giving more than receiving," said Melissa Causby, co-owner of Peak Performance Health and Fitness. "Steve McKinney, (the area Law Enforcement Torch Run coordinator for Special Olympics), approached us about doing the fire truck pull, and we thought that would be just the perfect time to celebrate the growth of the gym and the involvement we want to continue to have in the community.
"We're very excited about being able to give back to Special Olympics, especially with North Liberty School and the J. Iverson Riddle Development Center being our neighbors. We know so many kids in the community and have so many ties with those athletes."
The gym also has invited local vendors and businesses to set up booths at the fire truck pull for a donation to Special Olympics North Carolina. The event also will include activities for children, a tour of the gym and special sign-up deals for Peak Performance, which is located at 150 Fiddler's Run Blvd.
Interested teams can email peakperformancehf18@gmail.com or call 828-438-2862 for registration packets and more information. Vendors and businesses that want to set up booths can use the same contact information.
"It is the first time Special Olympics has done this type of fundraiser in our area," Causby said. "You can get in on the inaugural fire truck pull. It's something we hope to do in the future.
"Come for the fun of it and the opportunity to give back. And the opportunity to trash talk your fellow athletes in the Morganton area."