Freedom High School announced on Tuesday morning that Luke Little will become its 12th head football coach all-time.
The announcement came in the form of a press release issued by Burke County Public Schools about two months after former coach Jim Bob Bryant announced his resignation on Jan. 11.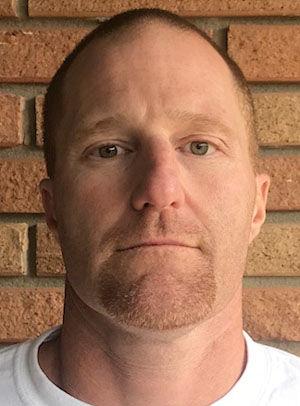 Little, who turns 40 on Thursday, had been head coach at Whiteville since 2012 and coached South Stanly prior to that from 2007-11, giving him 11 years of experience as a prep head coach. His teams have gone a combined 88-55 in that span, and Whiteville won four conference titles in Little's last five years there.
Coming off a third-round NCHSAA 1AA state playoff run in 2016, Whiteville moved up to the 2A classification before this past season but still won 11 games including one on the 2A playoffs. Whiteville was 27-30 in the five seasons before Little became coach.
Little on four occasions was named coach of the year for both the Three Rivers Conference and in Columbus County.
"I am excited about Coach Little's stability, organizational goals and his vision for the Patriot football program," Freedom principal Felicia Simmons said, according to the release. "He has a passion for students to not only succeed as great athletes but also as great citizens."
Little has 17 total years of teaching and coaching experience. He was offensive coordinator at Whiteville from 2002-04 and at West Brunswick in 2006 before becoming a head coach.
He said his last day at Whiteville is March 20, and he hopes to start in his role as P.E. teacher and head coach at FHS on March 26.
Little played linebacker and running back at West Stanly High near Albemarle before going on to play baseball at Appalachian State University as a shoulder injury sidelined his football playing career.
"Coach Little will bring a foundation of toughness and stability to Freedom High School football, which is something our football program has been looking for," said Freedom athletic director Casey Rogers, according to the release. "He has a proven track record, and he's a guy I think our kids will respond well to and play hard for. Good things are in store for us."
Little said he's excited to take over a Patriots program which has won 10 or more games six times this decade and feels like "the sky is the limit."
"Growing up around near Charlotte, I had heard of Freedom's tradition not just in football but in all sports," Little said. "The area was also appealing to me, having gone to App State. I've always been interested in getting back to that area."
Little said his teams run a spread offense which he prefers to be as balanced as possible between the run and pass. His base defense is a 4-3, which can give you multiple looks based on personnel, he said.
Currently, he doesn't anticipate any assistant coaches moving from Whiteville to Morganton to stay on his staff, though he added that could change depending on what teaching positions were available over the summer.
"When we get in, the first step is to get straight in the weight room," he said. "Then we'll get started with our summer program. For any team I coach, we're going to have three goals. We want to be the best team in our county, win our conference and compete for a state championship."
Little's father, Mark Little, is a retired, long-time prep football coach, and the two coached together at Whiteville and against each other in Stanly County.
"My dad taught me how to treat my players and the importance of having a relationship with the kids," Little said, according to the release. "I believe in building good, strong relationships and treating each other like family. When you do that, the wins and losses take care of themselves."
Little stressed discipline on and off the field in his comments in the release.
He takes over a Freedom team set to return 15 of 22 total starters, including a host of skill position players from an offense that broke numerous program passing records last fall.
Little and his wife, Nikki, have three children: two sons (a 13-year-old and a fifth grader) and a daughter in kindergarten.
Freedom is hosting a meet-and-greet for Little on Wednesday from 4-5:30 p.m. in the teaching theater.
Be the first to know
Get local news delivered to your inbox!