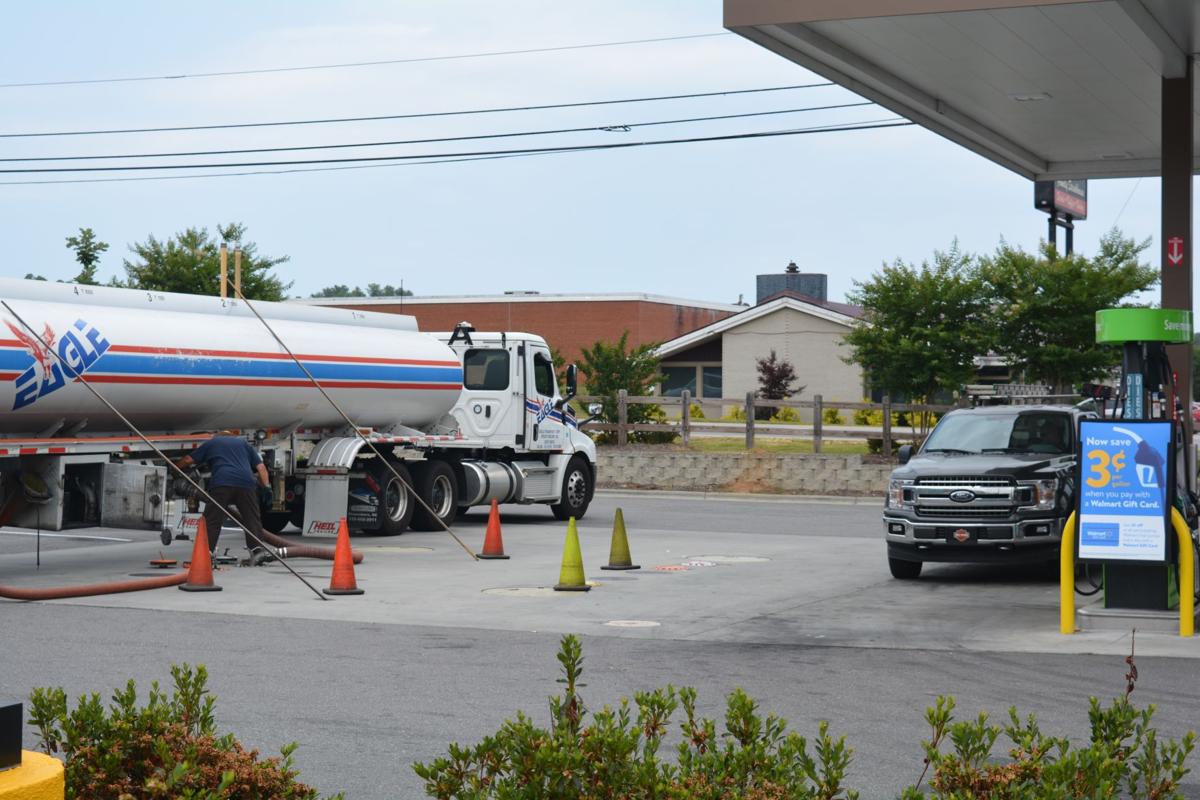 Gas prices have fallen by 1.6 cents across the United States on average in the past week, but there is even better news for drivers on the horizon.
Petroleum market analyst GasBuddy reports that gas prices in some areas could fall below $2 per gallon this summer.
"The national average has fallen for its fourth straight week, probably not something motorists would associate with the start of the summer driving season," said Patrick DeHaan, head of petroleum analysis for GasBuddy, in a release. "More impressively is the surprise that may soon hit some motorists. The nation's cheapest gas prices may soon fall back under $2 per gallon as oil prices have plummeted nearly $14 in the last 8 weeks, prompted by worries about President Trump's tariffs on China and now also Mexico, undermining the U.S. and global economy and perhaps leading to a slowdown in oil demand at the same time as U.S. oil inventories have rebounded sharply.
"While there may be volatility and a return to higher prices should Trump make a deal to avoid tariffs on both the countries, for now, it's going to be a big win at the gas pump with prices in most areas likely to fall notably in the week ahead."
The drop over the past week in North Carolina is 2 cents per gallon to $2.55, according to GasBuddy's survey of 6,092 gas stations in the state. N.C. gas prices are 15.9 cents per gallon lower than last month and 22.2 cents per gallon lower than one year ago.
Across the U.S., the 1.6-cent drop was to an average of $2.81. That represented a drop of 8.9 cents per gallon over a month and 13.8 cents down from this point last year.
Historically, gas prices in the state at this time a year ago were $2.77 per gallon, $2.19 in 2017, $2.26 in 2016, $2.62 in 2015, $3.60 in 2014, $3.39 in 2013, $3.43 in 2012, $3.66 in 2011, $2.65 in 2010 and $2.47 in 2009.
GasBuddy reported Monday that the cheapest gas in North Carolina was $2.26 per gallon, while the most expensive was $1.03 higher at $3.29 per gallon. Nationally, the cheapest gas price surveyed by GasBuddy was $1.89 and the country's most expensive was $5.86 per gallon, a difference of $3.97.
As of midday Tuesday, the GasBuddy website reported an average of $2.48 per gallon for Burke County and $2.47 across the Hickory-Lenoir-Morganton metro area. Of the 29 local stations with prices reported on the GasBuddy mobile app, the average price also was $2.48.
On the lower end of the price range in the area on Tuesday were the Walmart Neighborhood Market on North Green Street ($2.38), East-West Convenience Store on U.S. Highway 70 ($2.39), Marathon on Connelly Springs Road ($2.41), Murphy Express on West Fleming Drive ($2.42), Speedway on West Union Street ($2.42), Raceway on Burkemont Avenue ($2.42) and Speedway on South Sterling Street ($2.42).
On the other end of the range were the New Salem General Store on U.S. Highway 64 ($2.61), Space on N.C. Highway 181 ($2.59), BP on Jamestown Road ($2.59), Exxon stations on Bethel Road and North Green Street ($2.58) and Exxon on West Fleming Drive ($2.57).
For more information about fuel prices from GasBuddy, visit gasbuddy.com or download the mobile app.
Justin Epley can be reached at jepley@morganton.com or 828-432-8943.
Be the first to know
Get local news delivered to your inbox!