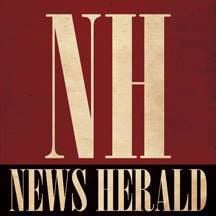 Six years after asking residents to complete a survey that would tell county leaders where high-speed internet is needed, Burke County has received a grant to help bridge the gap.
Burke County has received a $100,000 grant from Appalachian Regional Commission to address the lack of local broadband infrastructure in certain areas of the county, according to a release from Burke Development Inc.
The proposed service area for the full project is estimated to encompass as many as four census tracts in Burke County, the release said.
Alan Wood, president and CEO of BDI, said a census tract encompasses, on average, 4,000 people. BDI says it's estimated the project will provide access to high-speed internet for around 15,000 residents and up to 1,110 commercial and in-home businesses.
Wood said the focus will be on areas that are unserved or underserved, based on surveys and resident responses that Burke County has provided. The county surveyed residents in 2014 to let county leaders, the state and internet providers know where broadband service is needed.
"Due to challenging geography and limited competition among providers, many areas of Burke County are either poorly served, or completely unserved," Seth Eckard, chairman of board of BDI, said in the release. "Adequate broadband access will play a crucial role in continued economic development of the county. We are pleased to receive this funding from the Appalachian Regional Commission to aid in the development of broadband service which is critical for meeting the economic, health, workforce development, and business growth needs of our region and Burke County."
The release said that by making high-speed broadband access available, rural communities will gain new opportunities for civic and community development. They will be able to provide better support for students in their efforts to attain higher levels of education and foster job creation via telecommuting, it said. It also will support telemedicine for rural communities, which over time will be critical in providing the ability for senior citizens to obtain quality health care, the release said.
Wood said he's not sure what the delivery of the service will look like. It will depend on the internet service providers that respond and what delivery options they have.
He said he's currently working on request for proposals to put out to broadband internet providers and hopes to have it ready in 10-14 days.
Wood said a service provider will submit a timeline on the delivery of their services, but he would ask them to complete their work within a year of the contract date. He said the decision on who receives the grant funding will be based on the speed of service they will be providing, how many residents they can serve and if their service area coincides with the county's areas of greatest need.
"The citizens of Burke County find themselves at a technological disadvantage as we compete globally for learning, employment and economic stability. These funds will be very helpful in beginning work towards accessing affordable high-speed internet for Burke County," said Johnnie Carswell, chair of the Burke County Board of Commissioners. "We look forward to the collaboration of all partners as we strive to expand access to reliable and affordable high-speed broadband service, which is vital for the growth of our community."
Burke County is seeing significant growth, specifically from the announcement of the North Carolina School of Science and Mathematics campus in Morganton, completion of the new mental hospital by the state on the Broughton Campus in Morganton and the announcement of more than 1,400 new manufacturing jobs and a large number of service industry jobs to support these announcements, the release from BDI said.
For the county to fully benefit, it is important for these new workers to have access to high-speed internet or they may choose to locate outside the county, the release said.
Burke Development Inc. is a nonprofit organization supported by private and public funding that is tasked with accelerating economic growth in Burke County.
Be the first to know
Get local news delivered to your inbox!